News > Idaho
2 arrested as agents seize grenades, ammo
Tue., July 6, 2010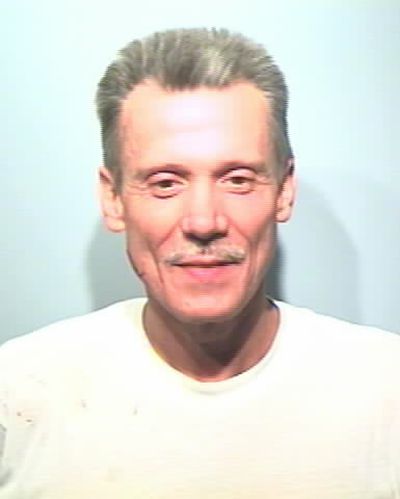 Two North Idaho men are in custody following an undercover federal probe into illegal explosives manufacturing that included the seizure of hand grenades, firearms and more than 10,000 rounds of rifle ammo. Kenneth B. Kimbley, Jr., 58, and Steven Eugene Winegar, 52, were arrested Saturday on federal firearms charges after agents with the Federal Bureau of Investigation and the Bureau of Alcohol, Tobacco and Firearms found grenade components at Kimbley's home at 28128 Highway 41 in Spirit Lake, according to documents filed in U.S. District Court in Coeur d'Alene. Winegar told an undercover agent "he had 12 to 14 of these destructive devices at his own residence in Harpster, Idaho," according to the documents. Harpster is about 12 miles east of Grangeville near the Nez Perce National Forest. According to the FBI, the men met at Kimbley's Spirit Lake trailer Saturday to make grenades with an undercover agent and three other people not identified in court documents. Federal agents arrested Kimbley and Winegar as the men began making the explosives, then seized 10,000 rounds of rifle ammo from Kimbley's storage center. Kimbley is a convicted felon, which means he's prohibited from possessing firearms. The case was part of an ongoing investigation that took on sudden urgency when federal agents learned Kimbley and Winegar planned to make several explosives on Saturday. "We don't like calling people in on a holiday weekend, but we felt we needed to take action immediately," said Don Robinson, supervisory agent for the FBI's Coeur d'Alene office. "We don't anticipate additional arrests." According to the documents, Kimbley has said he uses guns for "home defense," but Robinson said he didn't know about possible motives for the devices being built the day before the Fourth of July holiday. "I can't really speculate on what their plans were," Robinson said. The investigation began in October when the undercover agent met Kimbley, Winegar and several others in Grangeville. That's when the FBI first saw Kimbley, who was convicted of aggravated assault in Kootenai County in 2004, with an AK-47 equipped with an electronic optical sight. The next day, the agent bought a .22 caliber Ruger handgun from Kimbley at his Spirit Lake home, where he saw the AK-47, along with a browning 12-gauge shotgun, a Dragunov-style sniper rifle and a handgun. Kimbley said he kept the shotgun next to the front door "to provide a means of home defense," according to the affidavit. The undercover agent talked to Kimbley on the phone several times between June 22 and July 2, where he learned of Kimbley's plan to construct explosives at his home on Saturday. "Kimbley stated the devices would be built using surplus inert hand grenade bodies available at military surplus stores," according to the affidavit. When the agents arrived at Kimbley's home Saturday, Winegar was there, along with grenade bodies and "all the components for making destructive devices." After his arrest, Kimbley reportedly admitted to making the devices and to selling the gun to the undercover agent last October. Agents found the ammo after Kimbley allowed them to search his storage unit, according to the affidavit. Kimbley and Winegar were taken into custody on charges of unlawfully making a firearm. Kimbley also faces a charge of felon in possession of a firearm. Both men are being held at the Bonner County Jail.
Local journalism is essential.
Give directly to The Spokesman-Review's Northwest Passages community forums series -- which helps to offset the costs of several reporter and editor positions at the newspaper -- by using the easy options below. Gifts processed in this system are not tax deductible, but are predominately used to help meet the local financial requirements needed to receive national matching-grant funds.
Subscribe now to get breaking news alerts in your email inbox
Get breaking news delivered to your inbox as it happens.
---