News > Spokane
City fears steeper reduction in funds
Money for block grants is lowest in a decade
Wed., Aug. 31, 2011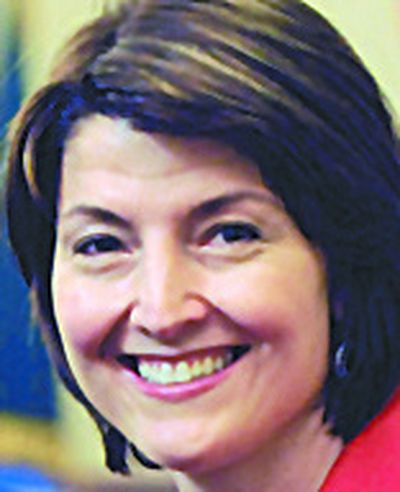 Local leaders are worried that a federal program that pays for roads, roofs, sidewalks, youth programs and a broad array of other services could face substantial cuts as Congress works to slash debt.
Earlier this month, the Spokane City Council voted unanimously to ask House and Senate leaders for "full funding" for the Community Development Block Grant program.
The program was cut by about 16 percent this year. Block grants to the city of Spokane fell from $4.1 million last year to $3.4 million this year. Spokane County's block grant money fell from $1.7 million to $1.4 million. Block grants to the state, which uses the money for projects in smaller towns and rural areas, dropped by about $2.7 million to $14 million.
U.S. Rep. Cathy McMorris Rodgers, R-Spokane, told the editorial board of The Spokesman-Review earlier this month that she strongly supports the programs because dollars go directly to the community.
"It's one way cities and communities can get money to upgrade their water and sewer systems," for example, she said.
Even so, McMorris Rodgers voted earlier this year for a federal budget that would have slashed the block grant program by 62 percent, according to the U.S. Conference of Mayors. McMorris Rodgers spokesman Todd Winer called that figure exaggerated in a voice mail Tuesday. Attempts to interview him Tuesday afternoon were unsuccessful.
McMorris Rodgers told Spokesman-Review editors that Congress wants to make the program more effective in light of an audit that found "substantial abuse in the program" – although she noted, not in Washington state.
She said any cuts to the program have to be evaluated because of stimulus money that block grant programs received.
Kaaren Roe, the CDBG program manager for the state Department of Commerce, said that the 16 percent cut for 2011 was taken from the base budget, not from any money received through stimulus. Federal statistics show that Spokane's and Spokane County's block grant allocations this year are lower than any time in the past decade.
Councilman Jon Snyder, who proposed the nonbinding City Council resolution, said the unanimous council vote sent a "clear message" to federal officials such as McMorris Rodgers.
"She needs to understand what an all-cuts budget does to a city like Spokane," Snyder said. "People don't realize that many of these cuts at the federal level just get handed down to the city and county level."
In Spokane, about a quarter of the block grant money is allocated by neighborhood "steering committees" for specific projects and programs. Block grants also are a significant source for community center operations funding.
Jean Farmer, director of the Northeast Community Center, said block grant money allocated by neighborhood steering committees made a huge difference in leveraging larger grants and contributions for the center's recent $6 million expansion. It also gets about 17 percent of its operating money through block grants.
"It really makes a difference in us being able to keep going," Farmer said.
Local journalism is essential.
Give directly to The Spokesman-Review's Northwest Passages community forums series -- which helps to offset the costs of several reporter and editor positions at the newspaper -- by using the easy options below. Gifts processed in this system are not tax deductible, but are predominately used to help meet the local financial requirements needed to receive national matching-grant funds.
Subscribe to the Coronavirus newsletter
Get the day's latest Coronavirus news delivered to your inbox by subscribing to our newsletter.
---