News > Idaho
Pipe bomb planter sentenced in Steele murder-for-hire
Wed., May 11, 2011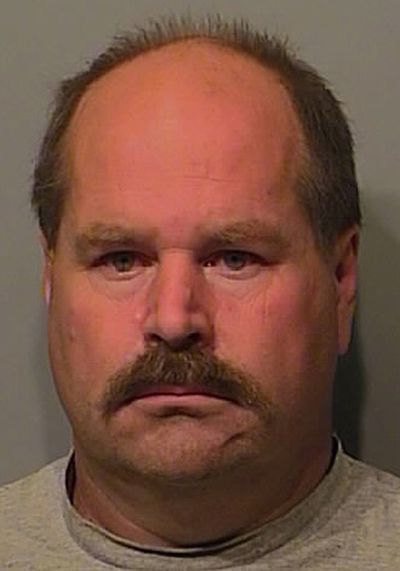 A handyman hired by a North Idaho lawyer to kill his wife was sentenced today to 27 months in prison for an explosive device he strapped to the intended victim's car. Larry Fairfax, 50, never told investigators about the pipe bomb when he said he'd been hired by Edgar Steele and agreed to secretly record conversations about the plot for the FBI, which led to Steele's arrest June 11. Fairfax was arrested June 15 after Coeur d'Alene auto shop workers found the 12-inch bomb when Cyndi Steele arrived for a routine oil check. He told the FBI he'd put the device on the car in late May to make Edgar Steele think the plan was proceeding but that he rigged the device so it couldn't explode. But bomb experts testified at Steele's murder-for-hire trial in Boise that the device, which was attached to Steele's car still had lethal capabilities. Fairfax apologized today in U.S. District Court in Coeur d'Alene as family and friends looked on. "I'm sorry I went about doing the right thing the wrong way," Fairfax said. "In reality, it's Edgar Steele who caused this grief," he continued. "For if it weren't for Mr. Steele's plans, none of us would have been here now." But he also said his placement of the pipe bomb and his decision not to tell investigators about it was wrong, too. "I know what I did was wrong and careless, and I'm the only one to blame," Fairfax said. Fairfax, a married father of two who grew up in Spokane before moving to North Idaho, pleaded guilty last October to possession of an unregistered firearm and to making a firearm in violation of the National Firearms Act in a plea agreement that called for him to testify against Steele and for prosecutors to not file additional charges. A jury in Boise convicted Steele last Thursday of four federal felonies related to the murder plot. He faces at least 30 years in prison when he's sentenced Aug. 22. Assistant U.S. Attorney Traci Whelan asked for Fairfax to receive 30 months in prison. His lawyer, John Miller, asked Judge B. Lynn Winmill allow Fairfax to leave jail with credit for 11 months already served. He said Fairfax had "horrible methods" but "correct motives" because he never intended to harm Cyndi Steele and helped arrest her husband. Winmill said he believes Fairfax likely did not intend to kill Cyndi Steele and only wanted to to obtain the silver from Edgar Steele by lying to him. He said Fairfax "probably did save Mrs. Steele's life" and that "in a very odd way" he's both a hero and anti-hero. "This was an interesting case, to say the least," Winmill said. Fairfax will be credited for 11 months already spent in jail. In addition to 16 more months in prison, Fairfax will be on probation for three years and is to pay $9,690 in restitution to cover the silver he'd accepted from Steele. He's to pay $1,076 for bomb recovery efforts, $860 for lost business at the Quik Lube and $900 to Cyndi Steele for car costs and other fees. Before Winmill's decision, Cyndi Steele called Fairfax "the vilest form of a villain, a parasite on society," "a cowardly villain" and a true sociopath" and said he deserved no less than life in prison. She referenced Fairfax's plans to write a book about the case called "An Act of Defiance," which her husband's lawyers said during trial is meant to portray Fairfax as a hero. "No Larry Fairfax, you are not a hero. What you are is the most evil person I have ever had the displeasure of knowing," Cyndi Steele said. Steele said Fairfax's true motive was to kill her and put her husband in prison to hide his theft of $45,000 in silver. She said "influential people" are protecting him because they share the same interests and said Fairfax helped manufacture the recordings of her husband discussing the plot. Steele reported the silver missing after her husband's arrest. Prosecutors obtained records from coin shops that show her husband cashed in about that same amount of silver in April as he prepared for a summer visit to Europe to meet a 25-year-old woman he contacted through an online dating website. Steele, who says her husband's correspondence with the woman was part of his research into the Russian mail order bride scam, said she'll be putting all her effort into her husband's appeal, then removed her red sweater to reveal her "Free Edgar Steele" T-shirt. Miller said he and Fairfax "hope that someday (Cyndi Steele) can come to the understanding that his man saved her life." He said Fairfax has weathered much slander from Steele's supporters since his arrest. "He's going to be dealing with the slander for a long, long time," he said. "The blogs are going to be there." But Miller said the conspiracy allegations are "just nonsense" and questioned why his client would steal just $45,000 in silver when more than $100,000 was available. "This man's actions have probably saved up to 12 lives," Miller said, referring to Fairfax's claim that Steele had a list of 12 people he wanted to kill.
Local journalism is essential.
Give directly to The Spokesman-Review's Northwest Passages community forums series -- which helps to offset the costs of several reporter and editor positions at the newspaper -- by using the easy options below. Gifts processed in this system are not tax deductible, but are predominately used to help meet the local financial requirements needed to receive national matching-grant funds.
Subscribe now to get breaking news alerts in your email inbox
Get breaking news delivered to your inbox as it happens.
---