Sports
Quarterbacks' play picks up for Eastern Washington
Sat., April 21, 2012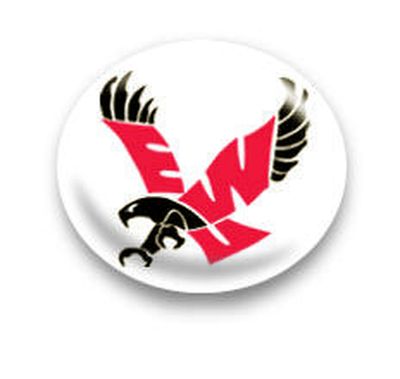 The hurry-up offense is great – if you don't feel rushed. That's part of the mental game of football that worked well for the Eastern Washington quarterbacks at Saturday's scrimmage at Roos Field. "Everything felt a lot better this week, compared with last week," said junior quarterback Anthony Vitto, who completed 13 of 21 passes for 188 yards in most evenly matched scrimmage out of three so far. "We're understanding what the defense was doing when they're bringing pressure, and checking protections." In other words, for Vitto at least, the mental part of the game is slowing down even as the physical pace quickens. "We're getting more comfortable with the pocket presense and understanding reads and quick throws, Vernon and I." That would be freshman Vernon Adams, who was 18 for 25 for 212 yards and scrambled six times for another 25. Neither quarterback threw an interception. It all comes down to rhythm and pace, head coach Beau Baldwin said of the offense. "They're starting to understand assignments without having to think about them twice." Vitto and Adams, each working with the first- and second-team offensive units, spread the ball out to nine receivers, including Nicholas Edwards (eight catches for 74 yards) Ashton Clark (6-89) and Greg Herd (5-109). "Obviously, we were in a better tempo and rhythm on offense, at least able to avoid a bunch of three-and-out situations and not get a bunch of turnovers," Baldwin said. "The looks we gave as an offense last week obviously weren't good enough." The only downside for the offense was the running game, which netted just 29 yards as the Eagles were down to just one first-string running back in Quincy Forte, who carried 11 times for seven yards. Last year's leading rusher, Jordan Talley, was held out after suffering a concussion earlier this week, while Mario Brown is still recovering from one. To compensate, receiver Tyler Hart and freshman Jacob Christensen saw action in the backfield. "Our running game isn't close to where it needs to be," Baldwin said, adding that Brown may return next week. Meanwhile, the defense tried to repeat last week's dominating performance, but gave up 400 yards in the air. "Last week (in practice) the offense picked up the tempo," said defensive end Paul Ena, who had one sack. "But we have to try to match their physical play and stop their momentum." Linebacker Grant Williams led the defense with eight tackles, followed by Ronald Baines with six. Five players had five tackles each: Ronnie Hamlin, Jordan Tonani, Evan Day and McKenzie Murphy. Notes Baldwin said he would announce on Tuesday how the teams will be divided for the Red-White Spring Game on April 28. Kickoff is set for 2 p.m. … Tickets are still available for the Orland Killin Dinner, Dance and Auction following the game. Cost for the dinner is $100 per individual, or $700 for a table of eight. The event starts with a social hour and auction at 4:30 p.m., followed by the dinner (6:15 p.m.). Besides online at www.goeags.com, tickets may also be obtained by calling (509) 359-2463 or (800) 648-7697. … The Eagles have three more practices next week, on Tuesday, Wednesday and Thursday, all at 4 p.m.
Local journalism is essential.
Give directly to The Spokesman-Review's Northwest Passages community forums series -- which helps to offset the costs of several reporter and editor positions at the newspaper -- by using the easy options below. Gifts processed in this system are not tax deductible, but are predominately used to help meet the local financial requirements needed to receive national matching-grant funds.
Subscribe to the sports newsletter
Get the day's top sports headlines and breaking news delivered to your inbox by subscribing here.
---
Subscribe and log in to the Spokesman-Review to read and comment on this story