Public TV documentary details Northwest life during Prohibition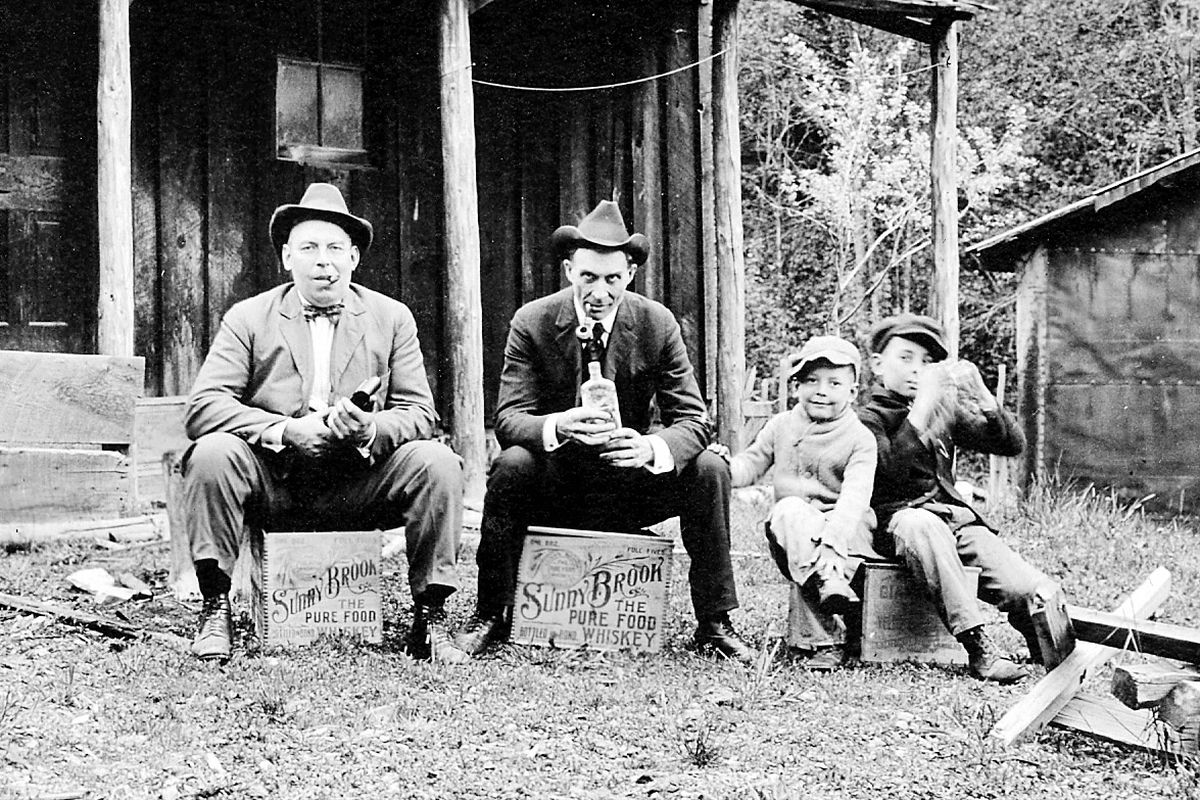 If the spirit moves you, pour yourself a stiff drink tonight and watch "Rumrunners' Paradise" – a Spokane public television documentary about Prohibition in the Inland Northwest.
Toast this fascinating chapter in Spokane-area history when alcohol was banned but people drank anyway. You'll learn:
• What led to Prohibition.
In the early 1900s, Spokane was home to transient men, 50,000 at one point, who were here for mining, farming, logging and railroad jobs. They had money to spend. They were lonely. So they drank in Trent Alley, a 10-block area in downtown Spokane with dozens of saloons. Drunken men ended up in the streets, retching out their excess.
Appalled women, church leaders and teetotaling men worked toward a total alcohol ban. Their campaigns, as well as the "scientific temperance curriculum" in schools, led to Washington state passing Prohibition in 1916, four years before the entire nation went dry.
• Law-abiding citizens bootlegged and moonshined.
Unlike in the East, where mobsters took over the bootlegging business, most of the Inland Northwest folks involved in illegal liquor activities had never broken the law before. Eventually, police officers and elected officials joined in, too.
Albert Commellini, an Italian immigrant who owned an import store, a club and a restaurant north of Spokane, was a major supplier to area moonshiners. He ordered tons of sugar (needed for homebrew) under the guise of selling it in his store.
• Drinkers got their booze creatively.
Ice cream parlors and soda pop parlors secretly dispensed alcohol, too. A woman who lived near Downriver Golf Course put beer in tomato juice cans and sold them to golfers.
• Canada was a very friendly neighbor.
Alcohol wasn't illegal in British Columbia, so Inland Northwest smugglers transported Canadian liquor across the border in cars, boats and small planes.
Tourism to Canada from here exploded. In 1924 alone, $40 million in tourism money filled city coffers in Vancouver, B.C.
• Why Prohibition ended.
Money, mostly. By the 1930s, the Depression hit. People needed jobs, and government needed money. Legal alcohol sales could generate both and so Prohibition was repealed in 1933.
---