Sports
Murphy catches on with Eagles
Fri., Nov. 2, 2012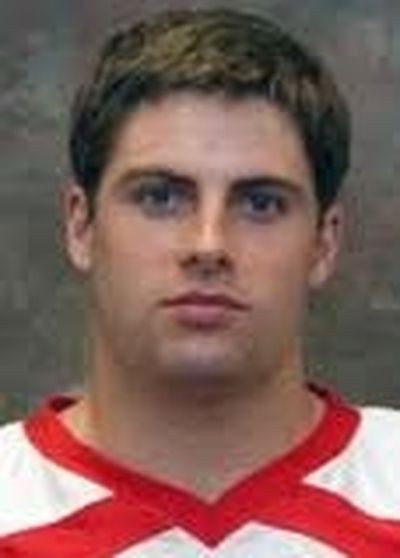 In a classic mismatch, the NFL-bound quarterback rolled out on third down, planted and threw downfield. Waiting for him, one hand in a cast, was a 5-foot-9, second-string defensive back who hadn't played a full season of football in four years.
That would be Eastern Washington's McKenzie Murphy, who read the eyes of Southern Utah's Brad Sorensen and made a big interception in last weekend's game in Cedar City, Utah.
"We bluffed like it was a blitz … I read the quarterback as he flowed, and he threw it right to me," said Murphy, who made the catch despite a cast that protected a thumb that was broken earlier this season.
"They were joking that I catch the ball better with the cast," laughed Murphy, who's beaten the odds simply by being on the field this season.
Murphy, a two-way star at Ferris High, was the Greater Spokane League Defensive MVP for the Saxons, who finished 12-1 and reached the semifinals of the State 4A playoffs in 2007. The next fall, he walked on at the football program at Western Washington and played in several games as a true freshman.
Fresh off a 6-5 season, Murphy returned from winter break and was told on Jan. 8, 2009, that he would get be receiving a scholarship.
Three hours later, the Viking players were called together and told that the school was dropping the football program, which lost almost half a million dollars the previous year.
"We were so blindsided by it," Murphy said. "It was quite a shock."
The school honored all scholarships, so Murphy stayed in school and worked toward an accounting degree. The football pads were hung up, apparently for good.
"I did play some intramurals," Murphy said. "But you come to terms with it. It's out of your control, and it was such a good opportunity to get school paid for."
By the summer of 2011, Murphy hadn't played a competitive down in 2 1/2 years. He transferred his competitive drive to his sister, Alexis, a soccer player whom he felt needed a little push.
"I wanted to get her to go a little faster," said Murphy, who took her to a speed camp run by West Valley High track coach Vic Wallace.
As he dropped her off, Wallace asked, "Are you running with us today?"
Murphy paused, saying he wasn't in shape. Wallace pushed further, asking Murphy if he missed the game.
"I couldn't lie to him," Murphy said. He promised to return the next day.
The promise kept, Murphy ran some 40-yard sprints.
"The times were up a bit," Murphy said.
"We can lower those, for sure," said Wallace, who held up his end of the bargain. While still at Western last fall, Murphy was counseled by former Ferris teammates Jared Karstetter, a wide receiver at Washington State, and Jeff Minnerly, a safety at Eastern.
"Jared told me how much fun it would be in Pullman, but it was Jeff who really helped me (contact the Eastern coaches)," said Murphy, whose mother, uncle and grandmother attended Eastern.
"Actually, he contacted us and did all the work, making sure he was truly eligible," safeties and special teams coach Jeff Schmedding said.
Murphy, 23, duly enrolled at Eastern to pick up the credits that will ensure his graduation with a degree in accounting this fall back in Bellingham.
Schmedding said the only worry was the effect of the three-year layoff on his football skills.
"That's your concern, but he was pretty driven from the start," Schmedding said. "He's a good football player all the way around, and he studies hard and that makes him a good football player."
Good enough to help a Division I team that has a good shot at reaching the FCS playoffs, which will be in full swing about the time Murphy will receive his diploma at Western Washington. He has a 3.71 grade-point average.
After that, Murphy, 23, hopes to appeal to the NCAA for a sixth year of eligibility, which is uncertain because of his decision to stay in school at Western.
"I didn't regret that decision until I started playing again," Murphy said.
Local journalism is essential.
Give directly to The Spokesman-Review's Northwest Passages community forums series -- which helps to offset the costs of several reporter and editor positions at the newspaper -- by using the easy options below. Gifts processed in this system are not tax deductible, but are predominately used to help meet the local financial requirements needed to receive national matching-grant funds.
Subscribe to the sports newsletter
Get the day's top sports headlines and breaking news delivered to your inbox by subscribing here.
---
Subscribe and log in to the Spokesman-Review to read and comment on this story