News > Spokane
Beloved employee of Saad's dies at 77
Ruth Carter worked in shoe repair 58 years
Sat., Nov. 17, 2012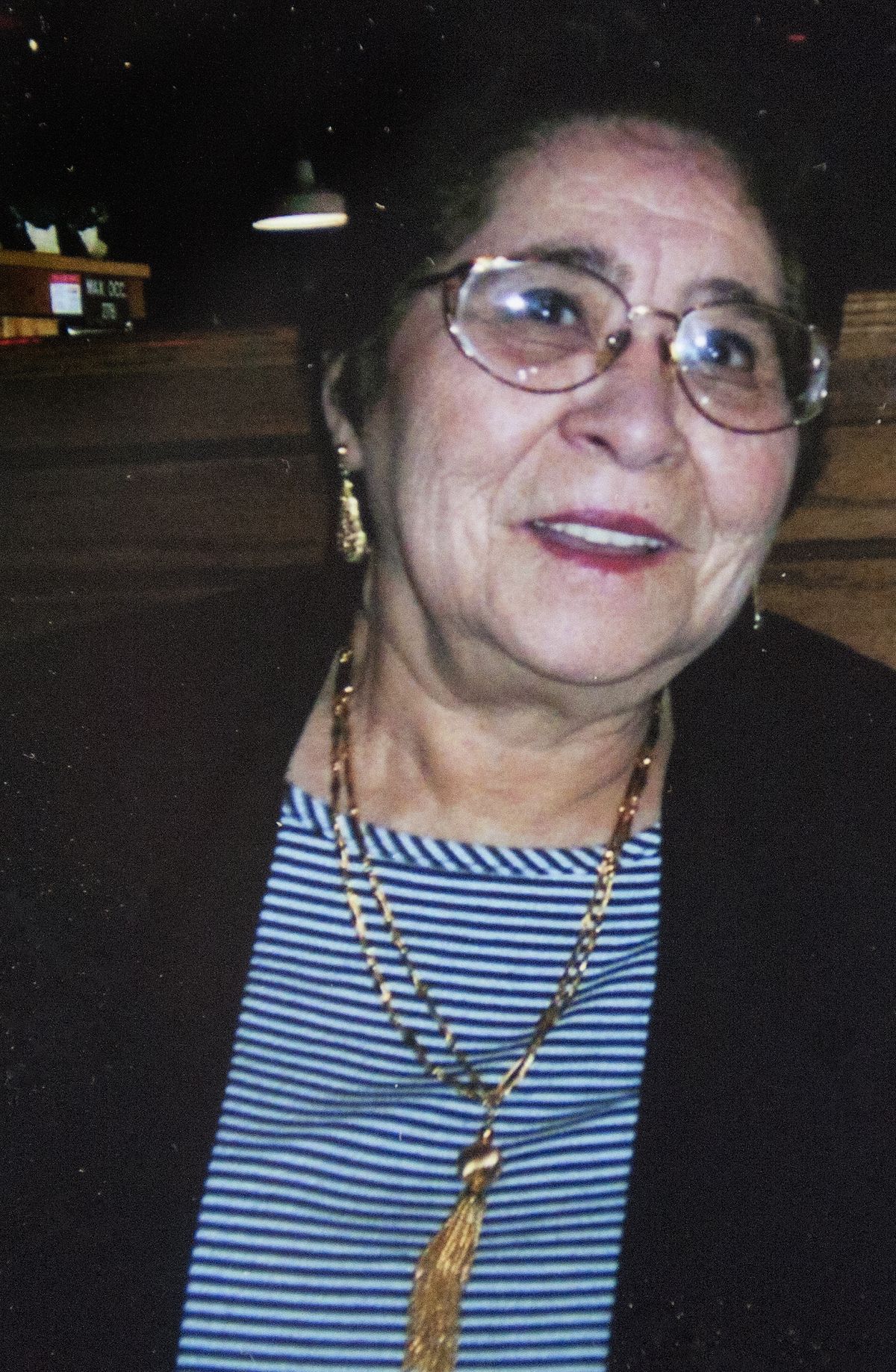 Carter
Every once in a while, a customer at Saad's Shoe Repair will drop off a pair of shoes to be fixed and forget to pick them up.
Most of the forgotten pairs eventually get donated to local churches or other charities.
But one pair, employee Ruth Carter insisted they hold onto.
Then one day a man and his wife came into the shop. Carter recognized him instantly as the owner of the shoes.
Store owner Larry Alfano said he looked up from his work to see the barely 5-foot-tall woman, affectionately called "Ruthie," scold the customer.
" 'It's about time you get in here and pick up your shoes, young man,' " Alfano recalled her saying. " 'You know, I ought to charge you rent for these things.' "
To his horror, Alfano realized he knew the customer, too: He was Tom Foley, speaker of the U.S. House of Representatives.
"She's talking to one of the most powerful men in the world and yelling at him," Alfano said. "And they were laughing. That's just the way she was."
Carter, an employee at Saad's downtown Spokane location for 58 years, died on Wednesday just hours after suffering a massive stroke. She was 77 years old. Services are 1 p.m. Tuesday at Hennessey Funeral Home, 2203 N. Divison St.
Alfano described Carter as "the heart and soul" of the business, and an icon in the community.
Customers would stop by the shop just to say hello to her, Alfano said. People whose shoes she fixed when they were children would bring their own children back to see her.
For the past two days, customers have stopped at the front door of the shops, one on North Wall Street and the other at NorthTown Mall, where a note is posted on each front door announcing Carter's passing.
"Every one of them would walk out of that store with tears running down their eyes, (even) grown men," Alfano said. "That has to tell you how much she was loved."
Carter's son, Danny Brooks, said his mother was a role model for work ethic and kindness.
When Brooks went to work at the shop with his mother for a time in his youth, he said, she stuck up for him around the other employees, but slacking off was never an option.
"I had to do my work, there was no doubt about that," Brooks said. "She was like quality control inspector. It didn't get put out there unless it was done right."
After growing up in a family of 13 children and starting work at a shoe repair shop at age 19 in Colorado, Carter moved to Michigan after marrying her first husband, Brooks' father. Her sister, Margaret Rosario, said a divorce brought her to a new beginning in Spokane, where Rosario had previously moved with the rest of the family. It was then Carter began working at Saad's, which at the time was owned by the Saad family.
It was at the store where she met her second husband, Charles Carter, a customer. The couple had another son, Lee Galvez, and stayed together until Charles Carter died of cancer in 1987.
Brooks' wife, Maria, said Carter's generous nature led her to crochet more than 100 blankets for stillborn babies at Sacred Heart Hospital.
But even as she got older, her family said, Carter refused to slow down. Her last day of work was the day before she died.
Alfano said her trademark waist-length black hair was well-known in town, even after she cut most of it off. She was known for being the best in town at dyeing shoes and was also a seamstress, working on coats and bags. Anytime someone performing in town — from Carol Channing to the cast of "Cats" — needed work done on their shoes, they brought them to her.
Alfano, who bought the shoe repair business from the Saads in the mid-'80s, said he will be hard-pressed to find someone to replace her. The business used to have about 13 employees, he said, but the last few years it's been just him, Carter and another man, who also recently passed away.
"I just don't want to have to close it down, but it's going to be a struggle for me without her," Alfano said. "I would have a hard time trying to find somebody because I would compare it too much to her. There's nobody that can compare to her."
Local journalism is essential.
Give directly to The Spokesman-Review's Northwest Passages community forums series -- which helps to offset the costs of several reporter and editor positions at the newspaper -- by using the easy options below. Gifts processed in this system are not tax deductible, but are predominately used to help meet the local financial requirements needed to receive national matching-grant funds.
Subscribe now to get breaking news alerts in your email inbox
Get breaking news delivered to your inbox as it happens.
---