News > Nation/World
10 Things to Know for Today
Mon., Nov. 26, 2012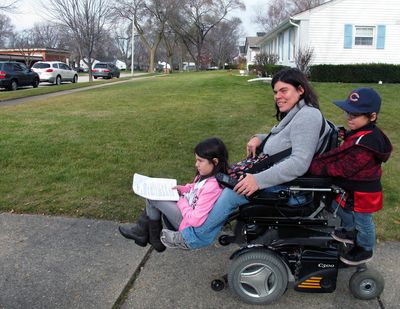 Your daily look at late-breaking news, upcoming events and stories that will be talked about today:
1. WHY EGYPT'S PRESIDENT HAS POLARIZED THE NATION
Supporters and opponents of Mohammed Morsi are growing more entrenched in their battle over the Islamist leader's move to assume near absolute powers.
2. MERCHANTS HOPE FOR AN ONLINE BOOST
It's estimated that this year's Cyber Monday will be the biggest online shopping day of the year, for the third year in a row.
3. BANGLADESHIS HIT THE STREETS OVER FACTORY FIRE
Thousands express outrage — some blocking roads and smashing vehicles — about conditions in the building where a blaze killed at least 112 people.
4. THE 'FISCAL CLIFF' LOBBYING BATTLES BEGIN
As Congress and the White House face a Dec. 31 deadline for a deficit-reduction plan, groups are scrambling to ensure their interests don't get sacrificed.
5. HOW WALL STREET IS STILL DEALING WITH SANDY
Landlords at many buildings warn tenants such as JP Morgan Chase that full power may not be back to their headquarters for weeks.
6. THE DISABLED FIGHT FOR RIGHT TO BE PARENTS
A new report says the U.S. legal system is not adequately protecting the rights of parents with disabilities.
7. TOUGH TIMES PUT SQUEEZE ON FIGHTING CLIMATE CHANGE
A main challenge at the U.N. climate conference that's just begun in Qatar is raising money for poor countries when budgets are strained.
8. FROM THE BOUNCE HOUSE TO A HOSPITAL
A study suggests 30 American children a day are treated in emergency rooms for broken bones, sprains, cuts and concussions from bounce house accidents.
9. ROLLING STONES JAM ON 50TH ANNIVERSARY
He still might not get satisfaction, but frontman Mick Jagger was in top vocal form at a London concert, AP's Gregory P. Katz reports.
10. WHAT THE '12 DAYS OF CHRISTMAS' GIFTS COST TODAY
The price of turtle doves and maids-a-milking are the same as last year but it'll cost your true love more for pipers piping and drummers drumming.
Local journalism is essential.
Give directly to The Spokesman-Review's Northwest Passages community forums series -- which helps to offset the costs of several reporter and editor positions at the newspaper -- by using the easy options below. Gifts processed in this system are not tax deductible, but are predominately used to help meet the local financial requirements needed to receive national matching-grant funds.
Subscribe now to get breaking news alerts in your email inbox
Get breaking news delivered to your inbox as it happens.
---