Sports
Special teams remain work in progress for Cougs
Tue., Aug. 20, 2013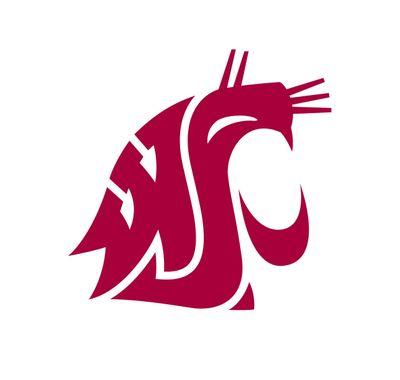 This is the eighth and final positional review of WSU's 2013 football team. Today: Special teams. PULLMAN – Satisfaction is not a part of Eric Russell's vocabulary, nor is it an acceptable state of mind for the Washington State special-teams coordinator. It's not that Russell doesn't see positives in his group's performance. He does. Their kickoff coverage a year ago was "good," he said, other than one touchdown allowed against Utah that Russell blames at least partially on himself. He likes the adaptation of second-year freshman quarterback Austin Apodaca to the holder position, and that's who senior kicker Andrew Furney feels most comfortable with at this point. But with 10 days remaining until WSU's season-opener at Auburn,  Russell said there are still several moving parts on the Cougars' various special-teams units, and there are some incumbent players who he'd like to see improve before WSU takes the field for real.
Starters
It might say more about Furney's reputation than it does about his performance this camp that Russell says the way he's kicked is "not what you'd expect out of a senior." "He hasn't had the camp that he had last year," Russell said. "He's stroked the ball well, the leg strength's there, this and that. But the accuracy's not really been what we expected out of him, and we've got to go back and look at all this stuff and see what's different from a year ago. I don't know if it's anything to be alarmed (about) yet, but for the standards you have for Andrew Furney, we haven't met those." Those standards have risen throughout the senior's career. Furney has made 31 of his 41 career field-goal attempts, including 14 of his 20 last season. He made the second-longest field goal in Pac-12 history by nailing a 60-yarder against Eastern Washington, and made two crucial kicks – including the game-winner – in last season's Apple Cup victory. But this year's camp hasn't quite lived up to those expectations. Furney said he struggled a bit during WSU's 10-day stay in Lewiston, because he wasn't used to kicking on such a thick, grass surface. "That took me back to my high school days, which was kind of fun, but at the same time it was like, 'am I kicking bad? Is it the surface?'" Furney said. "Once we came back here and I started kicking the ball well, it was nice to understand that I'm still hitting the ball well." Russell would like to see him hit it better. "Biggest thing is you try not to get in his head about it, but we need to get it fixed," Russell said. "We need to get the ball through the pipe, we've got to get it protected and he's got to be automatic from 45 (yards and) in." Apodaca, WSU's backup quarterback, will assume place-holding duties from departed quarterback David Gilbertson. Russell said he thinks Apodaca is "doing a good job," though it's up to both him and Furney to fine-tune the position's nuances. Mike Bowlin, who handled punt and kickoff duties last season after transferring from Saddleback Junior College, is back for his senior year. Bowlin finished 38th in the country last season by kicking 58 punts an average of 41.95 yards, though a spate of inconsistency prevented that number from being even higher. "His stuff's always been fine in practice for the most part," Russell said. "We haven't had any real big scrimmage games where the emphasis is on (special) teams to know, but we'll find out on that first Saturday." He's doing a lot of things a lot better, but that we'll find out down there in Auburn." Teondray Caldwell and Rickey Galvin will continue to battle for the kickoff return job, though Galvin left Tuesday's practice with an apparent lower back injury. Caldwell, who returned 67 kickoffs an average of 25 yards last season as a freshman, is also competing with sophomore receiver Brett Bartolone and senior running back Leon Brooks for punt-return duties. Brooks and Bartolone shared that job last season. "Ball security, decision making and fielding everything – right now, that's where Leon's got the edge on everybody," Russell said. "He's going to catch it clean, he's going to not have a lot of the mistakes back there. Rickey probably brings a little more big-play potential, but (he's) developing that trust in his decision-making at times on which balls to field." Alex Den Bleyker, a junior, will be WSU's long-snapper.
Keep an eye on
Russell praised the camp performance of freshman walk-on Erik Powell, a strong-legged kicker from Vancouver, Wash. Furney also noted that Powell has been good enough to keep pressure on him.
Reason for optimism
Furney has proven both clutch and accurate throughout his career, Bowlin's leg-strength is Pac-12 caliber and the Cougars vastly improved their kickoff coverage unit last season – their national kick return defense ranking shot from 99th in 2011 to 61st.
Cause for concern
Russell noted that most of WSU's special-teams starters from last season are back, but it's those "moving parts" that could dictate which direction this group goes in 2013.

Local journalism is essential.

Give directly to The Spokesman-Review's Northwest Passages community forums series -- which helps to offset the costs of several reporter and editor positions at the newspaper -- by using the easy options below. Gifts processed in this system are not tax deductible, but are predominately used to help meet the local financial requirements needed to receive national matching-grant funds.
Subscribe to the sports newsletter
Get the day's top sports headlines and breaking news delivered to your inbox by subscribing here.
---