A&E > Entertainment
Edstrom's piano concerto jazzes up a classical form
Local pianist's piece is second written for CdA Symphony
Fri., May 3, 2013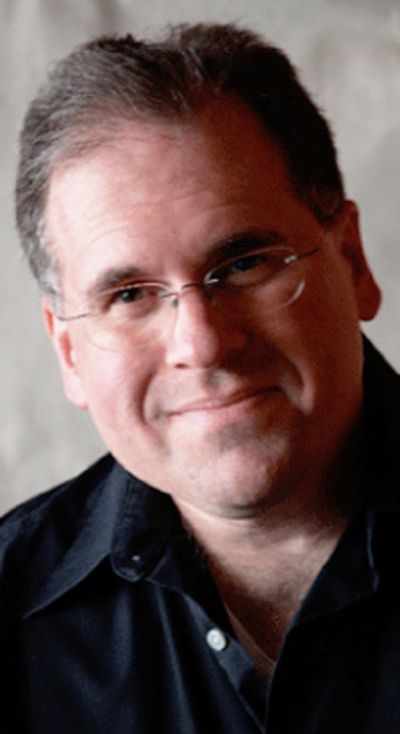 It's rare for a composer to write an original concerto for a local orchestra.
It's doubly rare for that concerto to be for jazz piano.
Yet it has happened once before – and that was the first time Spokane jazz master Brent Edstrom did it, back in 2007.
Edstrom's Concerto for Jazz Piano and Orchestra No. 1 was such a success for the Coeur d'Alene Symphony that music director David Demand commissioned Edstrom to write Concerto for Jazz Piano and Orchestra No. 2, which Edstrom and the orchestra will premiere in two concerts tonight and Saturday at the Salvation Army Kroc Center in Coeur d'Alene.
Here's a short primer, courtesy of Edstrom, on what, exactly, to expect from a jazz concerto:
• It features a jazz trio with Edstrom on piano (along with a bass player and drummer from the symphony's ranks), accompanied by an orchestra with strings, woodwinds, brass and percussion.
• It has the structure of a traditional concerto, in four movements. Edstrom calls it "a conversation" between trio and orchestra.
• Most of the music will be played as written, but in several sections the trio is free to do some "blowing" – extensive jazz improvisations.
And if you think improvisation sounds alien to the classical tradition, you're wrong. A number of classical concertos include "cadenzas" in which the composer frees the soloists to, essentially, show their stuff. In this jazz concerto, it will just be more overt.
Why has Edstrom gone in this unusual direction for a jazzman?
"My feeling is that jazz is one of America's most important contributions to art," Edstrom said. "I think there's lots of room, in concertos and other vehicles, to explore that art."
He'll make use of the concerto form that W.A. Mozart and Joseph Haydn worked in, yet Edstrom's most important role models are named McCoy Tyner and Thelonious Monk. And when it comes to concertos for jazz piano, he does have some well-known predecessors, notably George Gershwin with "Rhapsody in Blue" and, more recently, the French jazz pianist Claude Bolling, who wrote a number of jazz-themed concertos and suites. Not that Edstrom is following exactly in those footsteps.
"I didn't want to write a pops piece, and in some ways I would put Bolling in that category," Edstrom said. "I tried to avoid the pop side of the equation."
Edstrom approached it with the idea of marrying the improvisation and harmonies of jazz with the organized development of a classical concerto. He also played boldly with the rhythms; one movement is mostly in the unusual 7/4 time signature. A symphony news release promises "lovely melodies, crazy rhythmic sections" and piano virtuosity.
Edstrom has the right credentials for this jazz/classical marriage. He has a degree in classical piano performance from Washington State University, followed by a master's degree in jazz studies from the Eastman School of Music. In his day job, he teaches both jazz studies and composition at Whitworth University. At night, you can often find him holding forth at local jazz clubs. He is one of the region's best-known jazz pianists.
He has also written many arrangements and orchestrations, skills that came in handy in writing his concertos. On top of everything else, Edstrom is a music scholar who has been published by the Oxford University Press.
The other half of this season-finale concert will be 100 percent classical: Beethoven's stirring and majestic Symphony No. 3, known as the "Eroica." This is one of the best-known and most enduringly popular symphonies in the classical canon. It helped usher in the Romantic style of the 19th century.
In keeping with the "Eroica" ("Heroic") theme, the CdA Symphony has provided free tickets for all police, fire and military personnel (the deadline for requesting those free tickets passed on Wednesday – the offer is not good at the door). The symphony plans to honor those personnel during the concert.
Local journalism is essential.
Give directly to The Spokesman-Review's Northwest Passages community forums series -- which helps to offset the costs of several reporter and editor positions at the newspaper -- by using the easy options below. Gifts processed in this system are not tax deductible, but are predominately used to help meet the local financial requirements needed to receive national matching-grant funds.
Subscribe to the Spokane7 email newsletter
Get the day's top entertainment headlines delivered to your inbox every morning.
---