Sports
Petrino likes Vandals' speed
Receivers will give UI a new dynamic
Tue., April 1, 2014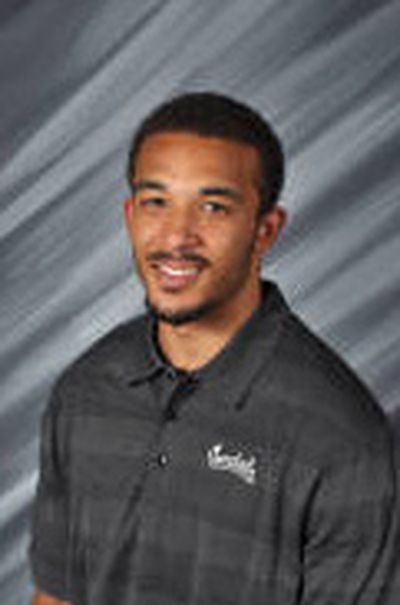 MOSCOW, Idaho – It was just one play on the second day of spring practice. Still, it had to be tantalizing to Idaho football coach Paul Petrino and his offensive staff to think of the possibilities.
Lined up next to each other on the outside on Monday evening were two wide receivers with elite speed. One was Dezmon Epps, the Vandals' most accomplished returning pass-catcher. The other was Joshua McCain, who has spent his college career as a quarterback but was recently converted to wideout.
McCain has been a revelation early in spring camp. The 6-foot-2 senior-to-be from San Jose has, thus far, made the move to receiver look seamless, displaying sure hands and smooth route running.
And after appearing in eight games behind center in 2013, McCain will still be a threat at QB with one or two packages designed for him.
"McCain's looking good," Petrino said. "He's had two good days of practice out there."
With Chad Chalich and Matt Linehan locked in as Idaho's top two quarterbacks, coaches moved McCain to receiver early in the offseason. He caught balls three times a week from his former QB mates in the winter, during which time he watched film of past receivers that Petrino has taught at Arkansas, Louisville and Illinois.
The education seems to have soaked in. McCain made several deep touchdowns catches on Monday during a two-hour practice in gray, cold conditions. Plus, he showed quickness on short and intermediate routes.
McCain has intriguing potential as a playmaker in what could be a deep receiving corps. Epps is a burner who had nearly 1,000 receiving yards last year as a junior. Deon Watson is a 6-foot-4 sophomore from Coeur d'Alene who should be a sturdy possession receiver.
Then there's sophomores-to-be Jacob Sannon and Trent Cowan, who will be joined by redshirt freshman Rueben Mwehla (hobbled this spring by an injury) and incoming signees Kenny Torrence and Jermaine Johnson.
"We've got a lot of weapons on the outside," Linehan said, "from Dez Epps to Deon Watson and Josh McCain, who's new at receiver but it seems like it comes naturally to him.
"We've got a lot of great players."
Linehan has gone from Idaho's scout-team quarterback – the one sending in signals during his redshirt season – to the thick of a battle for a starting spot.
It's a big adjustment, but one that Linehan feels he's prepared for less than a year removed from being a senior at Orchard Lake St. Mary's High School in suburban Detroit. He credits the coaching staff and Sunday night scrimmages during the fall for getting him ready.
"Those Sunday night scrimmages were one of the best things I could have ever done because I learned the offense so much quicker because of that," the 19-year-old Linehan said.
The skinny 6-foot-3 QB impressed coaches last fall as a redshirt, and he's taking the same number of snaps as Chalich this spring. Through it all, he's tried to heed the advice of his father, former Idaho quarterback Scott Linehan.
"He just told me to enjoy it because when it's gone, I guess you never remember it like it was," Linehan said.
"You've got to enjoy it now because you're going to miss the competition. Coach Petrino told me the exact same thing – just enjoy it, because what he misses about football the most is competing."
Local journalism is essential.
Give directly to The Spokesman-Review's Northwest Passages community forums series -- which helps to offset the costs of several reporter and editor positions at the newspaper -- by using the easy options below. Gifts processed in this system are not tax deductible, but are predominately used to help meet the local financial requirements needed to receive national matching-grant funds.
Subscribe to the sports newsletter
Get the day's top sports headlines and breaking news delivered to your inbox by subscribing here.
---