Sports
Missing Buckeyes player dead
Apparent suicide, according to police
Mon., Dec. 1, 2014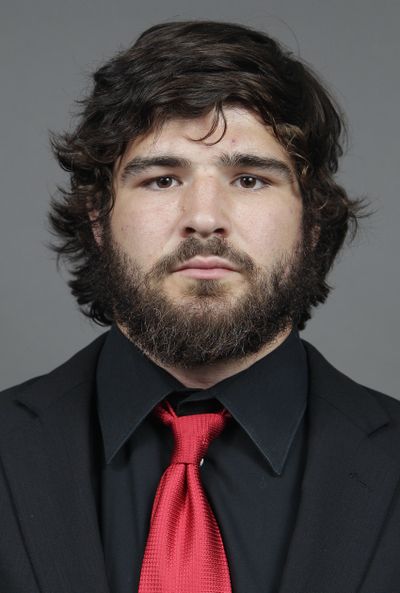 COLUMBUS, Ohio – A missing Ohio State football player who disappeared shortly after sending a text message about his concussions was found dead Sunday, apparently of a self-inflicted gunshot wound, police said.
Police tell media outlets the body of 22-year-old Kosta Karageorge was found near the campus after a search since he went missing Wednesday. The senior defensive tackle from Columbus had last been seen at his apartment in Columbus, when his roommates said he left to go on a walk.
The body was found within a couple hundred yards of Karageorge's house. The house was dark Sunday evening and no one answered when a reporter knocked on the door.
The site was within a mile of the university's student union building and about a half-block from High Street, the main artery of the campus.
Karageorge's parents filed a missing-person report Wednesday evening, and his mother, Susan Karageorge, told police he has had several concussions and a few spells of being extremely confused, according to the report. She said that at about 1:30 a.m. Wednesday he texted a message that cited the concussions and said, "I am sorry if I am an embarrassment."
University athletic officials said they were grieved to learn of Karageorge's death.
A former Buckeyes wrestler, he joined the football team as a walk-on this season. He has played in one game and was among two dozen seniors slated to be recognized at the final home game Saturday against rival Michigan.
During halftime at the No. 16 Ohio State men's basketball game against James Madison on Friday in Columbus, pictures of Karageorge were shown and an announcement was made urging people with any information to contact police.
Defensive lineman Michael Bennett said afterward that Karageorge missed practices and that teammates started getting nervous Thursday.
The team's physician, Dr. Jim Borchers, has said he could not comment on the medical care of student athletes.
The player's sister, Sophia Karageorge, told The Columbus Dispatch that he apparently was upset, and roommates said he went for a walk, dressed in black from his hat to his boots.
"We're very concerned that he's not himself and that he maybe doesn't know what's going on," she told the newspaper.
She said after each concussion he followed trainers' instructions and received proper care but "his repercussions from (concussions) have been long-term or delayed."
She said he was without his wallet and his motorcycle.
Coach Urban Meyer described Karageorge as a hard worker and an important player in practice.
Local journalism is essential.
Give directly to The Spokesman-Review's Northwest Passages community forums series -- which helps to offset the costs of several reporter and editor positions at the newspaper -- by using the easy options below. Gifts processed in this system are not tax deductible, but are predominately used to help meet the local financial requirements needed to receive national matching-grant funds.
Subscribe to the sports newsletter
Get the day's top sports headlines and breaking news delivered to your inbox by subscribing here.
---