North Idaho sends new crop of lawmakers to state Capitol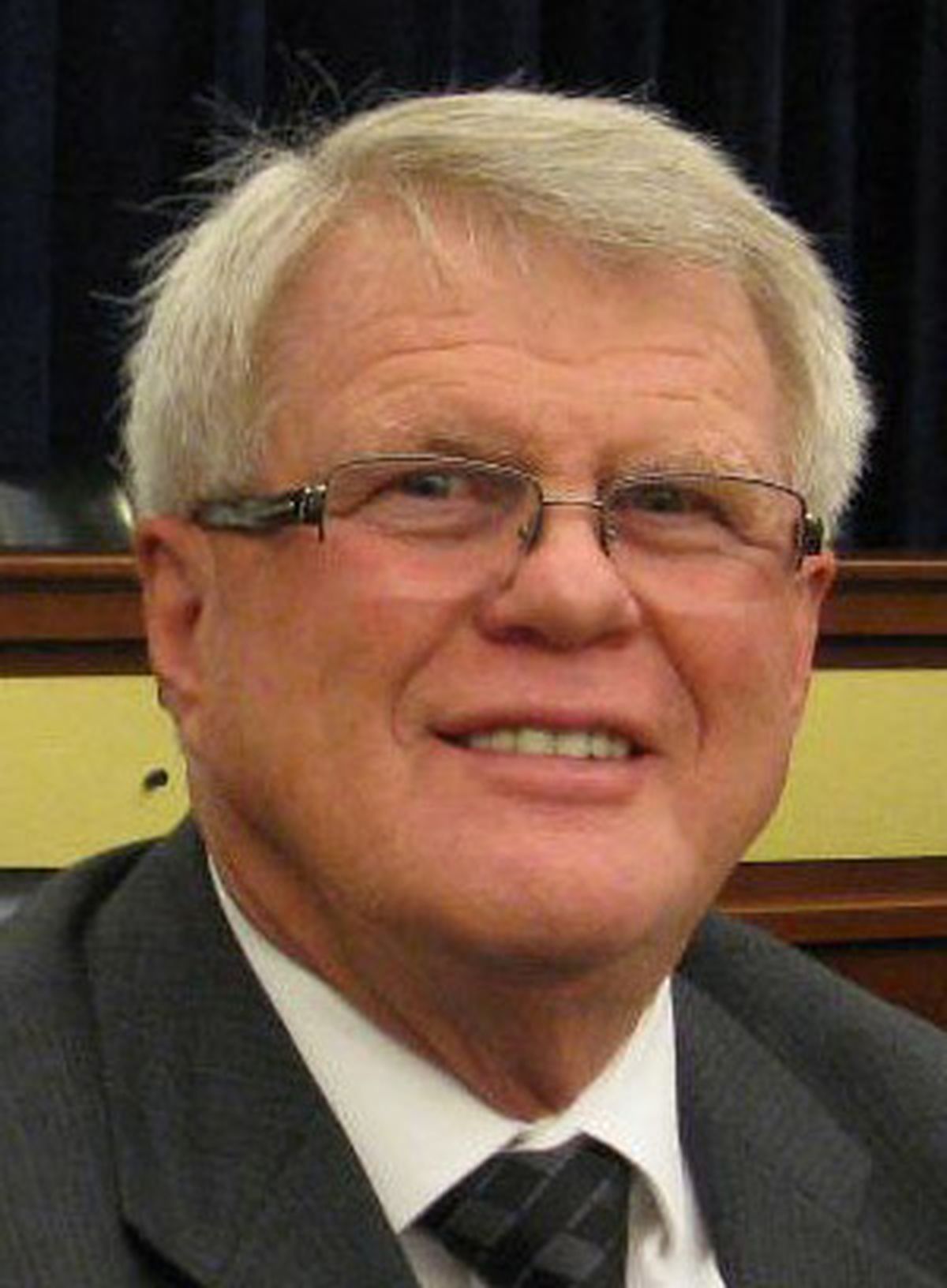 BOISE – North Idaho has a new crew of conservative Republican legislators who took office this past week, even as the rest of the state resisted a push to oust lawmakers who favored a state health insurance exchange proposed by Gov. Butch Otter.
Of the 45 Republicans in both houses of the Idaho Legislature who voted in favor of the exchange in 2012, just four fell to challengers from the right in this year's GOP primary. Three of those four were in North Idaho.
Two longtime Idaho lawmakers were ousted: Sen. John Goedde, R-Coeur d'Alene, fell to new Sen. Mary Souza, and Rep. George Eskridge, R-Dover, to new Rep. Sage Dixon. Freshman GOP Rep. Ed Morse also fell to new Rep. Eric Redman.
Souza is a local activist, businesswoman, former planning and zoning commissioner and former nursing instructor who made her name with a free newsletter before running unsuccessfully for mayor of Coeur d'Alene last year. This year, she upset Goedde in the primary.
"I think our voting would be a bit different," she said. "My personal priorities have always been transparency and accountability in government." She plans to start an online journal of her Senate experiences to keep constituents back home in the loop. "I think people in Coeur d'Alene feel distant from this process," she said.
Dixon, an electrical contractor from Ponderay, said, "I think my perspective on the role of government is a little different from Mr. Eskridge, and I think a fresh pair of eyes will see things a little better." A priority, he said, is to "strengthen the power of the state that I think has gone by the wayside, in deferring to the federal government too much."
Redman, a retired insurance broker and self-described Christian conservative, says he'll be more like current fellow District 2 lawmakers Steve Vick in the Senate and Vito Barbieri in the House, who align with the most conservative members, home-school their kids and opposed the health care exchange. "They have the same focus that I do," he said. "We represent District 2, and that's a pretty conservative district. … I was not for the state exchange, I'm not for Common Core. … I'm real focused on this American Lands Council and getting our federal lands back."
Meanwhile, the retirements of two GOP lawmakers from North Idaho who had voted for the exchange prompted contested primary races, both of which were won by the most conservative candidates. Former Rep. Frank Henderson of Post Falls was replaced by Rep. Don Cheatham of Post Falls, and new Rep. Heather Scott, R-Blanchard, a fisheries biologist, replaces former Rep. Eric Anderson of Priest Lake.
Scott, asked how she'll be different from Anderson, said tartly, "I'll show up for work." She faulted Anderson for missing a number of Friday sessions last year. "I want the voice of the people of North Idaho to be heard," Scott said. "Sometimes people forget about us, we're so close to Canada. … They feel so disconnected from what's going on."
Asked his priority for the upcoming legislative session, Cheatham, a retired police officer from Southern California, said, "Don't grow government – shrink it if we have opportunity." He noted this was the first time he ran for office, after being "the guy in the bleachers that was griping about stuff." Now, he said, he wants to "be part of the solution."
Cheatham said he remembers the words of an elderly constituent he met while campaigning door-to-door in his North Idaho district. When he asked what she wanted out of her state Legislature, "She says, 'Don't take what little money I have left,' " he said. "I think they just want the government to leave them alone."
There are five new conservative GOP lawmakers from legislative districts 1 through 4, which stretch from the Canadian border down to Kootenai County. In District 5, which takes in Benewah and Latah counties just to the south, there also are two new state representatives, but one is a Democrat – new Rep. Paulette Jordan, D-Plummer, who defeated freshman GOP Rep. Cindy Agidius of Moscow – and the other a moderate Republican, new Rep. Caroline Nilsson Troy, R-Genesee, who won the seat formerly held by Democratic Rep. Shirley Ringo of Moscow.
Both are concerned about education and roads, particularly U.S. Highway 95 through their district. Troy raised funds for the University of Idaho for 12 years and the university is close to her heart; her children are fourth-generation alums.
Jordan's swearing-in last week enacted a bit of Idaho history: She is the third member of the Coeur d'Alene Tribe to serve in the Idaho Legislature. Those before her were Jeanne Givens in the 1980s and longtime tribal chairman Joseph Garry, who served in both the House and the Senate in the 1950s and 1960s.
"They've left a great path for me to walk upon, and I'm thankful for their leadership," Jordan said.
Statewide, Democrats gained one legislative seat in this year's elections; Republicans still control 80 percent of the seats, down from 82 percent last year.
---