News > Pacific NW
Ponzi scheme artist denied plea withdrawal
Sun., July 27, 2014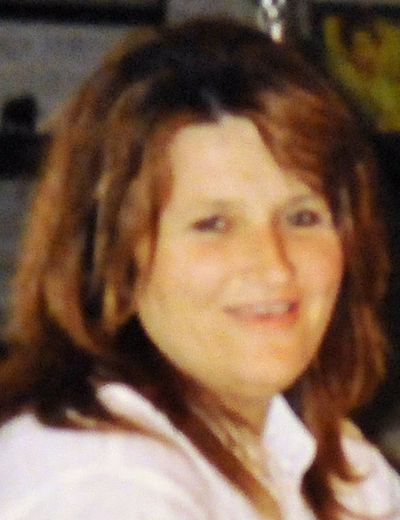 Admitted Ponzi scheme artist Doris Nelson has lost her shot at a redo in federal court.
Facing a potential prison sentence that would keep her in prison for life, the former payday loan store owner asked to withdraw her guilty plea to 110 federal crimes including money laundering, wire fraud and mail fraud.
A judge denied that request earlier this month and set sentencing for November. He told her to arrive prepared for a federal prison term.
Nelson founded the Little Loan Shoppe in British Columbia, and moved her business to Spokane where she conducted online transactions with borrowers and investors across the United States, Canada and Mexico.
In 2011 federal investigators unraveled her business dealings and uncovered a Ponzi scheme involving hundreds of investors and about $137 million.
Prosecutors accused her of reckless and illegal spending as Nelson gambled, traveled, bought jewelry, luxury vehicles and real estate, and used new investments to pay back older investments when her business failed to meet the rich promises of double-digit financial returns.
Nelson hired civil rights attorney Jeffry Finer to handle her request to undo the guilty pleas. Nelson said at the time of her April 3 guilty plea she lacked access to evidence that could have been used in her defense, and she didn't realize she had the resources to hire new attorneys to take another look at the case.
Nelson submitted a note to the judge from her parish priest in Colbert, the Rev. Tim Hays, who said Nelson came to him "troubled because she had pled guilty to crimes she believed she did not commit."
U.S. District Court Judge Robert H. Whaley denied Nelson's request this month, writing that the timing appeared to be "motivated by a desire to put off the inevitable resolution of this case." Finer declined to comment on the case.
Nelson's company remains mired in bankruptcy court and she is embroiled in separate litigation with the U.S. Securities and Exchange Commission investigation into her business practices.
Several lawyers have conferred with Nelson on her case, including criminal defense attorney Carl Oreskovich, according to court documents. Chris Bugbee and Terence Ryan were appointed by the court to handle trial preparations, but Nelson asked them to be dismissed a month before her trial was to begin.
"They have never even sat me down to listen to my side of the story," Nelson wrote in a letter to Whaley requesting new representation. Nelson also wrote that she'd turned down a potential plea deal that would have sent her to prison for 10 years, instead choosing to continue fighting the charges.
When Nelson's defense team asked several months later for a renewed plea deal, prosecutors responded with a tougher offer: 30 years in prison.
Whaley denied the request for a change of attorneys, and within a week Nelson pleaded guilty to all 110 counts of the indictment.
The U.S. Attorney's Office declined to comment.
In a report ahead of the November sentencing, prosecutors say they will provide evidence Nelson cost her investors more than $92 million. A spreadsheet of people involved in the scheme shows 344 investors profited, while 493 lost money. Some made as much as $2.7 million; others lost just as much.
Each of the 110 criminal convictions carries a potential sentence of up to 20 years in prison, according to prosecutors.
Local journalism is essential.
Give directly to The Spokesman-Review's Northwest Passages community forums series -- which helps to offset the costs of several reporter and editor positions at the newspaper -- by using the easy options below. Gifts processed in this system are not tax deductible, but are predominately used to help meet the local financial requirements needed to receive national matching-grant funds.
Subscribe to the Coronavirus newsletter
Get the day's latest Coronavirus news delivered to your inbox by subscribing to our newsletter.
---