News > Spokane
Photo: Scoping out the wildlife
Tue., Oct. 21, 2014
Amateur photographers, left to right, Tom Munson, Phill Bryant and Jon Zimmerman keep a watchful eye on the water fowl and fall colors from the edge of Cannon Hill Pond Monday, Oct 20, 2014. The men, all retired, enjoy spending time photographing nature and landscapes through their high-powered telephoto lenses. (Colin Mulvany / The Spokesman_Review)
Blaze of color:
Amateur photographers, left to right, Tom Munson, Phill Bryant and Jon Zimmerman keep a watchful eye on the waterfowl and fall colors from the edge of Cannon Hill Pond on Monday. The men, all retired, enjoy spending time photographing nature and landscapes through their high-powered telephoto lenses. Below, a mated pair of mallards glides past the lenses of the three shutterbugs.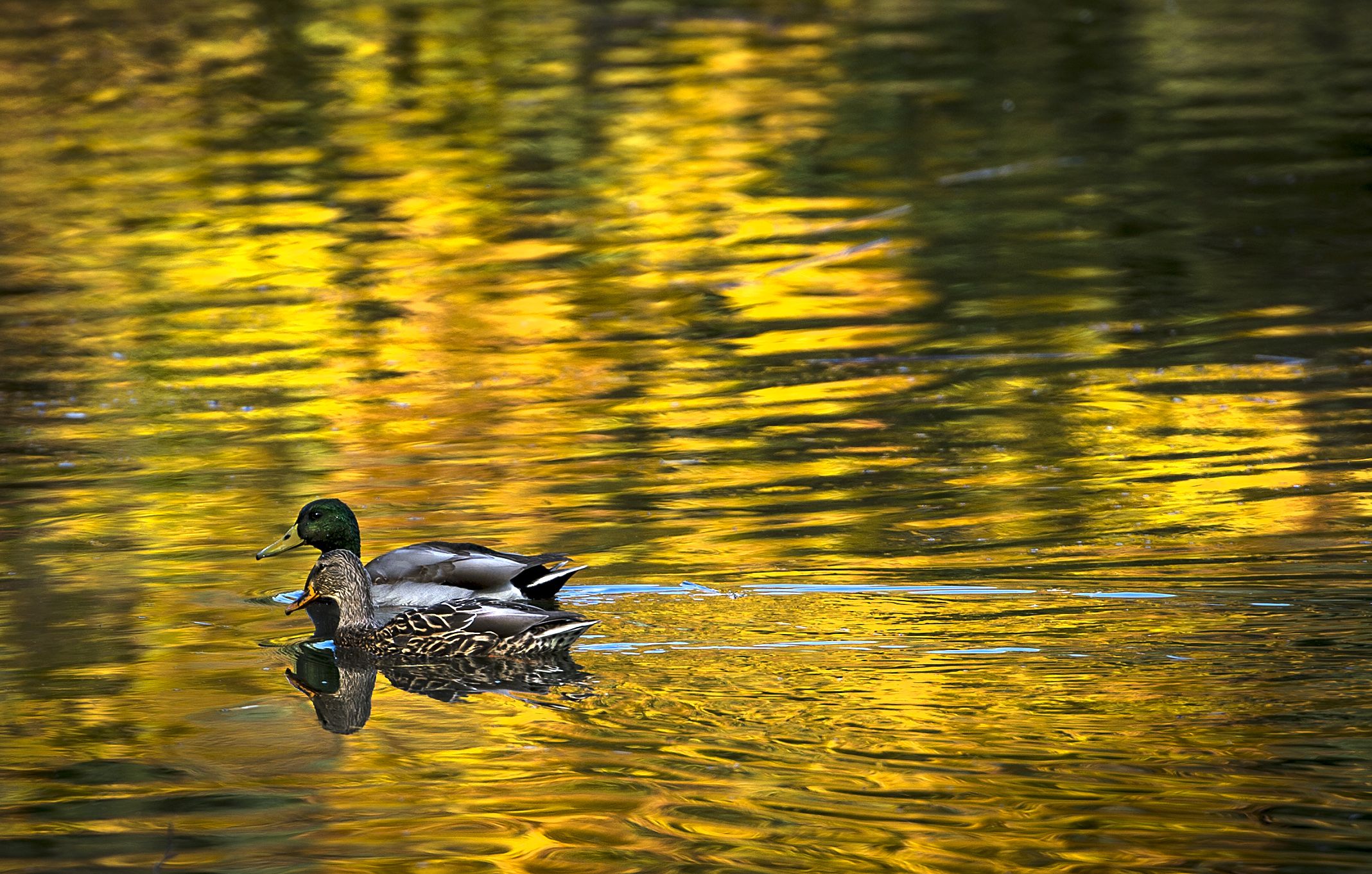 Local journalism is essential.
Give directly to The Spokesman-Review's Northwest Passages community forums series -- which helps to offset the costs of several reporter and editor positions at the newspaper -- by using the easy options below. Gifts processed in this system are not tax deductible, but are predominately used to help meet the local financial requirements needed to receive national matching-grant funds.
Subscribe now to get breaking news alerts in your email inbox
Get breaking news delivered to your inbox as it happens.
---