News > Spokane
NIC administrator accused of offering financial aid for sex
Thu., Feb. 19, 2015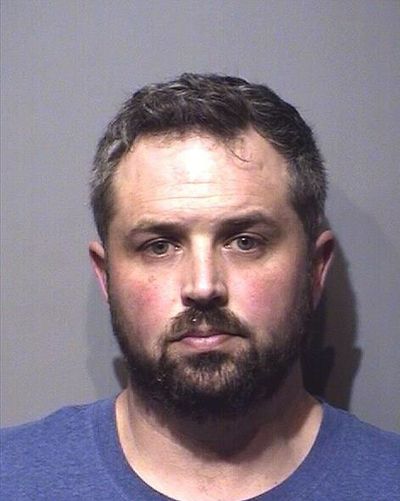 A North Idaho College administrator accused of offering scholarship money to students in exchange for sex told police he had made the solicitations on Craigslist for several semesters.
In January, Joseph M. Bekken found a willing participant by the name of Sheryl Roberts, who asked what he was looking for.
"I'm completely open. Sex, oral, etc… watching," came the reply.
Bekken, 36, who was NIC's financial aid director, allegedly secured $587 in college funds for Roberts, then drove Feb. 2 to an apartment complex in Coeur d'Alene to have sex with her. When he got there, police were waiting.
Roberts was the name investigators invented to reply to Bekken's Craigslist ad and discover who was behind the illegal offer.
The college fired Bekken that day, and Coeur d'Alene police arrested him Wednesday, when he was booked into the Kootenai County Jail. He faces five felony charges including misusing public funds and soliciting prostitution. He is expected to appear before a judge today.
Bekken was hired in 2010 and was paid $73,720 a year, according to the college.
In his interview with police, Bekken said he used Craigslist to find others, mostly men, for casual sexual encounters when he worked at Grand Canyon University in Phoenix, Arizona. Bekken said a few semesters ago he got the idea to offer scholarship money for sex and posted his offer to NIC students in the "casual encounters" section of Craigslist, according to a police report.
It read: "Hello, I have a proposition for NIC students. E-mail me and we can discuss. M4W, M4M, M4MW." The shorthand stands for man seeking a woman, a man or a male-female couple.
Spokane police detectives working Internet crimes saw the post and sent an email Jan. 8 asking for more information. The poster replied, "I have some grant money that i can get applied to your account. I just look for some fun in return."
Detectives passed that along to the FBI, which contacted Coeur d'Alene police and offered to assist in the investigation. Officer Gus Wessel, who is assigned to NIC, worked with Alex Harris, NIC's director of student development, to create a fake student account, email address and Craigslist account in the name of Sheryl Roberts.
On Jan. 20, Wessel replied to the Craigslist ad: "You have my attention :)"
The next day he received a reply stating, "i have some extra grant money to allocate. looking for individuals who can and want to receive it. just looking for some potential fun on the side."
The email conversation continued over the next 10 days and included an exchange of photos, with Wessel using female images he found online with no visible faces. At one point the officer, writing as Roberts, wrote about being uncomfortable with the situation.
The response, allegedly from Bekken, was, "Well, I'm really antsy honestly. I've never done anything like this and I hope it doesn't come back to bite me. Anyhow, I hope you are discreet and I will be to (sic). If this works, we can keep it going for future semesters."
A few days later Wessel received emails about the scholarship money and how to access it. They arranged to meet 11 a.m. Feb. 2 at what "Sheryl" said was her residence, an apartment on Julia Street behind a Lowe's store.
When Bekken knocked on the door, Wessel and an FBI agent approached him and took him to the police station for an interview. Bekken told them he was able to secure $587 in NIC Foundation scholarship money for Roberts, and the funds were awarded to the student account for her, according to the police account.
Bekken also told police no federal funds were involved in his propositions and that he had not been involved with any other students.
NIC investigated a similar incident last April after a student reported a Craigslist post along the same lines. Mark Browning, the college's vice president for communications and government relations, was unable to substantiate the involvement of an NIC faculty member at the time, and the inquiry was dropped.
NIC employees involved with the foundation said the scholarship money comes primarily from private donors, Wessel noted in his report. The foundation provides the money to NIC to allocate to students as deemed appropriate, the report said.
Bekken allegedly asked a subordinate, a financial aid adviser who oversees the foundation scholarships, to find the money for Roberts, according to police. That employee is not suspected of wrongdoing.
In a statement Wednesday, NIC President Joe Dunlap said the college "has worked alongside law enforcement from the very beginning of the investigation. I am grateful for the knowledge and training of our staff, which resulted in a swift and decisive response to this incident."
Bekken also faces felony charges of burglary, using a computer in a scheme to defraud and bribery. The investigation also involved the Kootenai County Prosecutor's Office.
In Boise, state officials expressed shock over the allegations but said they're confident NIC and police are responding appropriately.
"This is just very much an anomaly and I just don't know what to say," said Don Soltman, who represents North Idaho on the state Board of Education, which oversees all public higher education institutions in Idaho.
Soltman noted that NIC has an excellent reputation.
Blake Youde, spokesman for the state board, said financial aid personnel at Idaho's colleges and universities are professionals who take their jobs seriously.
"I am confident that this is not a standard situation," Youde said.
Bekken previously worked as a financial aid counselor at Grand Canyon University and at the University of Phoenix.
When NIC hired him April 2010, Bekken said in a news release, "I am thoroughly excited about this new opportunity, but even more excited for my wife and three daughters to get to know the people I have come to know. We are ready to begin our next phase of life and can't wait to become a part of the community!"
Staff writers Betsy Z. Russell and Rachel Alexander contributed to this report. Scott Maben can be reached at scottm@spokesman.com or (208)758-0260.
Local journalism is essential.
Give directly to The Spokesman-Review's Northwest Passages community forums series -- which helps to offset the costs of several reporter and editor positions at the newspaper -- by using the easy options below. Gifts processed in this system are not tax deductible, but are predominately used to help meet the local financial requirements needed to receive national matching-grant funds.
Subscribe now to get breaking news alerts in your email inbox
Get breaking news delivered to your inbox as it happens.
---