News > Spokane
Prosecutor's wife linked to online comments about cases
Tue., March 10, 2015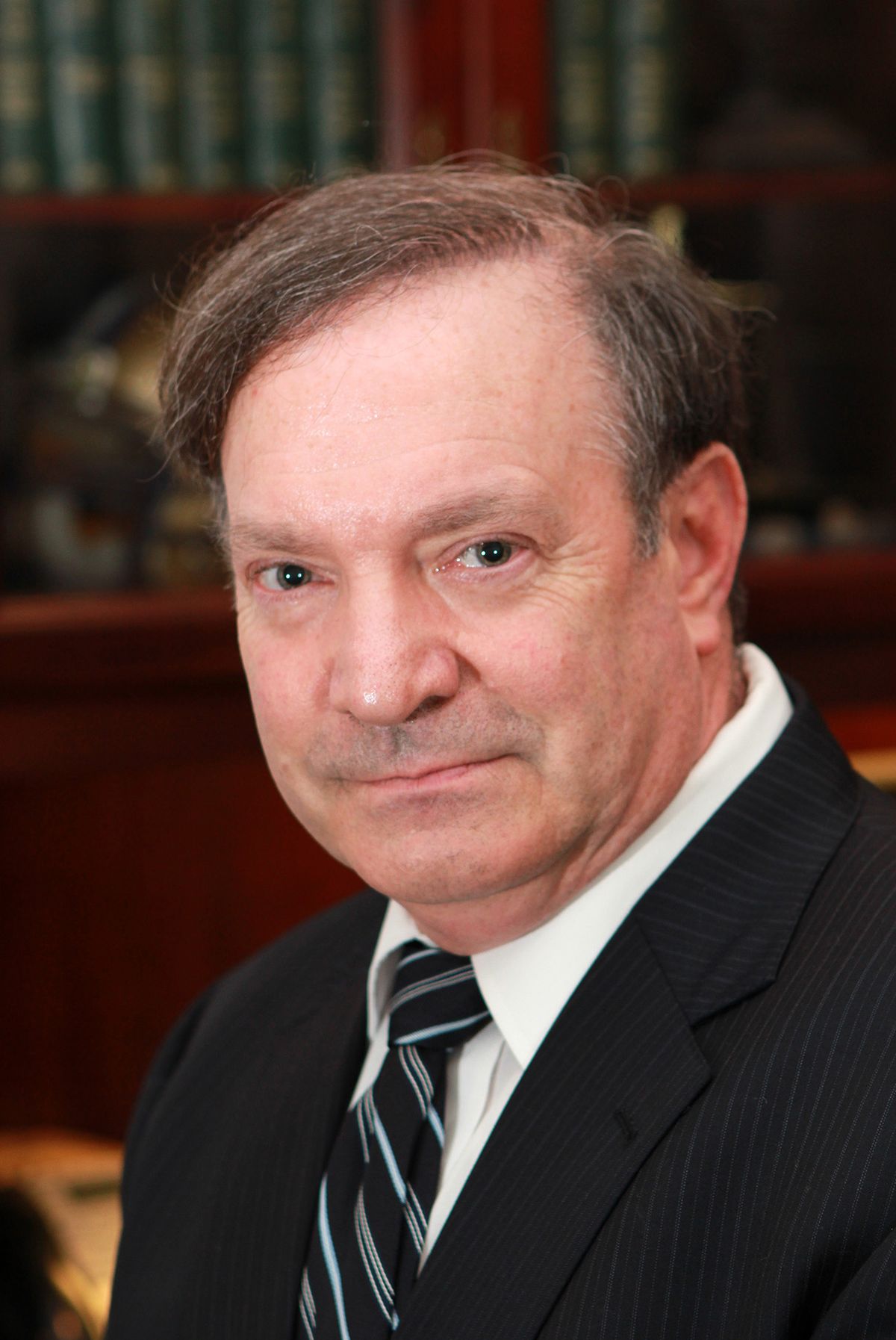 Larry Haskell
Online comments linked to Lesley Haskell, the wife of Spokane County Prosecuting Attorney Larry Haskell, suggest she has commented on stories involving courts and law enforcement, including cases that are still under investigation or are being prosecuted by her husband.
Lesley Haskell's online commenting was the focus of a Feb. 25 article in the Inlander, which raised concerns from some community groups about anti-Muslim comments she posted in a Facebook group called "Chicks on the Right."
Larry Haskell has since apologized for the "angst" caused by those comments, and said he does not share his wife's views about Muslims.
Email addresses and Internet protocol (IP) addresses suggest Lesley Haskell may have used at least five accounts in the past year to comment on articles on The Spokesman-Review's website, spokesman.com. The username "informedvoter" is registered under Lesley Haskell's name and regularly posted comments advocating for Larry Haskell's election in 2014, when he was campaigning for county prosecutor.
Comments posted by that account share the same Comcast public IP address with two other users – "ShelbyA14" and "mysteryreader." All three accounts posted comments from the same IP address over a period of several months.
An IP address is assigned to a specific location by an Internet service provider such as Comcast, and uniquely identifies an Internet connection and general location of the computers using it, rather than an individual computer or user. Comcast does not disclose the locations of specific IP addresses due to privacy concerns.
After Kenan Adams-Kinard pleaded guilty in January to beating World War II veteran Delbert Belton to death, ShelbyA14 wrote: "Heard the Kinard family was yelling at and flipping off the Belton family and friends. Pieces of vile garbage is too nice. They are evil, scum, wastes on society and should be annihilated."
That comment was deleted by Spokesman-Review moderators after other users flagged it.
Larry Haskell prosecuted Adams-Kinard's case. When asked about his wife's Internet commenting on spokesman.com, he said he does not post comments online or monitor his wife's online activity. He was not previously aware of the comment and could not say whether the account that posted it belonged to his wife, he said.
Haskell said in an ideal world, he'd like to see everyone exercise sensitivity when discussing active cases.
When asked if his spouse should be held to a higher standard when commenting publicly about cases he's involved in, he said, "Well, that would be my preference." But he added that he has no legal ability to control comments made online by his wife or other private citizens.
"The employees that work for me, that's what I can control. Beyond that, I can have preferences about what people can say. I'd just as soon that everybody accepted some degree of responsibility and respect for sensitive matters that are ongoing, but I don't control that," he said.
In late January, ShelbyA14 commented on an article about a man who died after crashing his car near the Maple Street Bridge. "A little birdie told me he was doing about 110 mph. Hmm," the user wrote.
At the time, the incident was under active investigation by Spokane police, who had not publicly released a report describing the crash.
Police have since released the report, which says a witness believed the driver was traveling at least 70 miles per hour when he crashed.
Larry Haskell said he recalled the crash because he spoke with police about it informally while he was at a crime scene later that day.
He said he "couldn't really say" whether his wife may have heard about the case through talking to him, but said in general he seldom discusses cases at home because of the potential for information to be released improperly.
"My view is when it comes to this business that we should say as little as possible. I follow that to the letter in my own capacity," he said.
Mysteryreader also posted a number of comments advocating for Larry Haskell's election and criticizing his opponent, Breean Beggs, and commented that Islam is a "cult." The mysteryreader username is registered under an email name that matches one used by Larry Haskell's campaign for prosecutor.
Lesley Haskell did not respond to requests for comment through her husband or a former campaign staffer. Nor did she respond to emails seeking an interview that were sent to several of the addresses registered under her name on The Spokesman-Review's website.
Since The Spokesman-Review began looking into comments made by ShelbyA14, the user's email address has changed. The comment about the car crash near the Maple Street Bridge also was unlinked from the account, and now shows it was posted by a guest user. The IP address for the user had not changed.
Center for Justice Executive Director Rick Eichstaedt said lawyers are prohibited from discussing confidential client information with anyone else, including spouses, but said otherwise there's no professional ethical issue with Haskell's wife commenting on cases he is involved in.
"While it may be concerning … it doesn't rise to an issue of legal ethics in my opinion," he said.
Eichstaedt endorsed Beggs, who ran against Haskell for county prosecutor last year. Beggs was Eichstaedt's predecessor as director of the Center for Justice. Eichstaedt said there's no evidence to suggest Lesley Haskell's beliefs have influenced her husband.
"While we can't assume that Larry shares his wife's beliefs, it is reasonable for the public at this point to more carefully scrutinize the actions of the office to make sure this is not the case," he wrote in an email.
Haskell declined to comment on whether he'd asked his wife to be more careful with her online commenting since the Inlander story was published and said that was a personal matter. If the comments on The Spokesman-Review's website were posted by his wife, Haskell said, he would be more careful about sharing information from active cases at home.
"I don't share much already … but if anything comes from there definitely I will be even more careful than I already am," he said.
Local journalism is essential.
Give directly to The Spokesman-Review's Northwest Passages community forums series -- which helps to offset the costs of several reporter and editor positions at the newspaper -- by using the easy options below. Gifts processed in this system are not tax deductible, but are predominately used to help meet the local financial requirements needed to receive national matching-grant funds.
Subscribe now to get breaking news alerts in your email inbox
Get breaking news delivered to your inbox as it happens.
---