Sports
Austin McBroom: The point
Thu., Nov. 12, 2015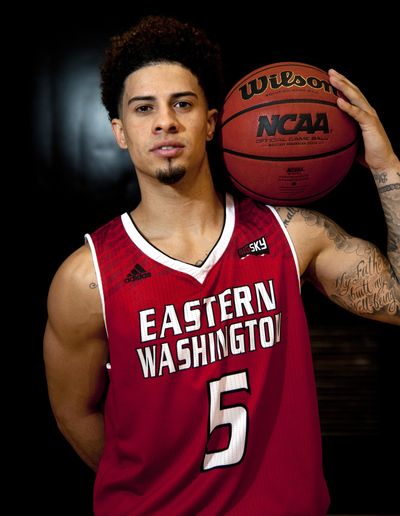 For EWU coach Jim Hayford, the top priority in off-season recruiting was replacing Drew Brandon, a versatile 6-foot-4 point guard who was comfortable in the paint as well as the perimeter.
He got Austin McBroom, a graduate transfer from Saint Louis who, at 5-11, will be more of a playmaker than a rebounding threat.
"I'm definitely a pass-first point guard," said McBroom, who played 66 games for the Billikens and started 47 of them. "I want to help my players make plays."
Eastern's offense will help him do that. "It's one of the big reasons I came to this school … Coach gives me a lot of freedom to make plays, penetrate and make assists."
McBroom is being modest, said Hayford, who calls him a good shooter and expects him "to call his own number frequently."
Last year, McBroom played in all 32 games for Saint Louis of the Atlantic 10 Conference. He averaged 20.2 minutes, 6.7 points and 1.6 assists while starting 15 games, and made 42 of 98 3-point attempts (42.9 percent).
Local journalism is essential.
Give directly to The Spokesman-Review's Northwest Passages community forums series -- which helps to offset the costs of several reporter and editor positions at the newspaper -- by using the easy options below. Gifts processed in this system are not tax deductible, but are predominately used to help meet the local financial requirements needed to receive national matching-grant funds.
Subscribe to the sports newsletter
Get the day's top sports headlines and breaking news delivered to your inbox by subscribing here.
---