News > Spokane
Spokane County CEO job offered to Gerry Gemmill in split vote
UPDATED: Tue., Oct. 27, 2015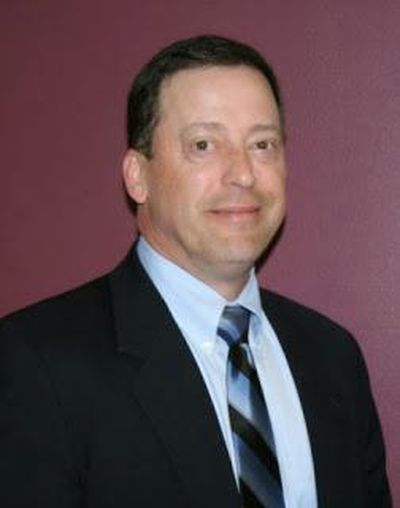 A divided Spokane County Commission voted Tuesday to offer an experienced county and city administrator the job as the county's next chief executive officer.
After an hourlong, closed-door session that Commissioner Todd Mielke described as cordial, he and Commissioner Shelly O'Quinn voted to nominate former county worker Gerry Gemmill.
Though he praised Gemmill, Commissioner Al French opposed the decision, arguing that the county should conduct a national search for the job using a recruitment firm.
"I know him to be a professional, and somebody that's got a great personality," French said. "He's someone that will bring great familiarity back to the county."
Gemmill, 60, was a longtime county employee, joining the Engineering and Roads department in 1975. He left in 2008, after rising to the second-highest position in county administration, the operations director.
Mielke said that when Gemmill left the county to join the city of Spokane, he was being groomed to replace Marshall Farnell, who's worked in some capacity at the county since the early 1970s.
"This is the closest we can get to promoting from within, without promoting from within," Mielke said.
Gemmill left City Hall in 2013 for a job in administration at Whitworth University. Since November 2013, he's been the vice president of finance and administration of the school.
Farnell will remain through the end of the year while the county negotiates a contract with Gemmill. The advertised salary for the position, when it was posted earlier this year, was $160,071. Farnell made $162,471 in 2014, according to county records.
Several county elected officials looked on as commissioners cast their votes, including Sheriff Ozzie Knezovich, Auditor Vicky Dalton and Assessor Vicki Horton. They released a joint statement supporting Gemmill's hiring after the meeting.
"Gerry has friends throughout the region," Knezovich said in the statement. "As an agency that serves the area, I want someone who has solid relationships throughout the community and has worked with the other jurisdictions."
An attempt made to reach Gemmill after the vote was unsuccessful.
Commissioners began meeting earlier this fall to choose a new CEO after commissioners French and O'Quinn deadlocked on whether to name colleague Mielke as the next chief executive.
Before Tuesday's deliberations on Gemmill, O'Quinn pushed back against allegations the board had been feuding in recent weeks.
"I think it would be easy for the newspaper or the public to assume that our disagreement and our conversation is a feud," O'Quinn said. "I would argue otherwise. As long as we're respectful in our disagreement, we can have conversations that are productive."
Commissioners then went into a closed session to discuss candidates before emerging and naming Gemmill.
In her comments supporting Gemmill, O'Quinn praised his ability to broker compromise.
"Anybody who knows Gerry, knows that he's a peacemaker," she said.
Mielke said the county has always hired its CEO through a direct appointment, rather than through a national search.
And he said it was ironic the same board that had been criticized for being too like-minded is now being portrayed as "dysfunctional."
French said he believed the CEO vote would not fray the professional nature of the commission.
"Majority rules, and that's the nature of this board," French said. "We vote, and we move on. I don't believe this is about keeping score."
Local journalism is essential.
Give directly to The Spokesman-Review's Northwest Passages community forums series -- which helps to offset the costs of several reporter and editor positions at the newspaper -- by using the easy options below. Gifts processed in this system are not tax deductible, but are predominately used to help meet the local financial requirements needed to receive national matching-grant funds.
Subscribe to the Coronavirus newsletter
Get the day's latest Coronavirus news delivered to your inbox by subscribing to our newsletter.
---