A&E > Entertainment
Pig Out's music man has seen event grow
Thu., Aug. 25, 2016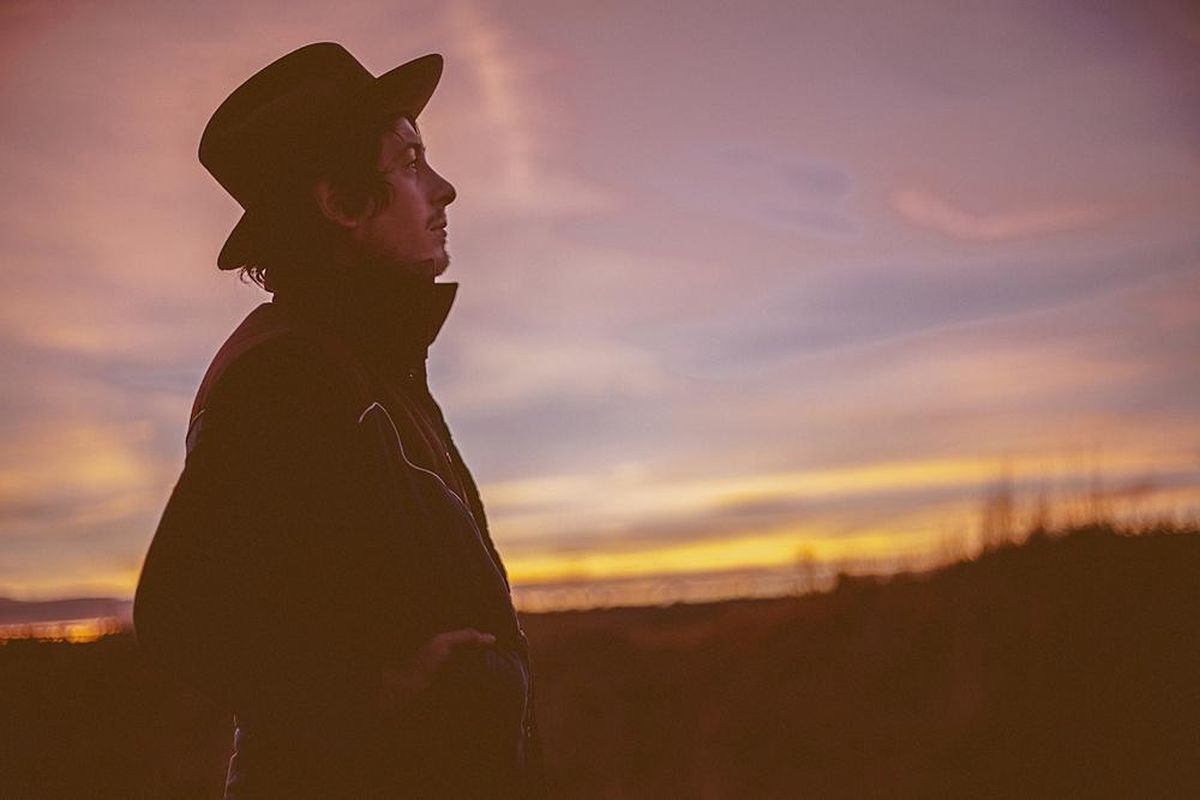 Marshall McLean will perform at the Tinnabulation Music Festival at 6:30 p.m. Saturday on the Charles Smith Wines Stage. (Credit Sonny Moeckel / Credit Sonny Moeckel)
Craig Heimbigner has been the guy behind the music at Pig Out in the Park for three decades, and the event has ballooned to nearly a week full of live performances on three stages. We'll have more on the big music headliners next week, but Heimbigner talked with The Spokesman-Review in advance of Pig Out to discuss his years booking the event.
The Spokesman-Review: How did you become involved with Pig Out in the Park?
Craig Heimbigner: Well, I think Pig Out started in 1979, and we (Red Lion BBQ) had a booth there. There were like 12 booths out there. The music then was basically Bill Burke and some friends of his. But it wasn't really about music; it was called the Spokane Restaurant Fair. Red Lion was kind of a blues bar, and the music (at Pig Out) wasn't great, so I said, "Why don't we do something else?" … Probably the first national act came about because I would go to Bumbershoot, and they had a blues stage. I got some kind of blues band, probably in 1990. Anyway, it grew as the event grew, and we kept getting more and more (artists).
SR: What goes into putting the event together?
Heimbigner: It's Bill Burke's event. He just hires me to find the entertainment. We try to mix it up, try to get a festival act that's a lot of fun and something in the classic rock genre. … We just try to get the most popular bands in Spokane, and then we work around that. I'll probably start as soon it's over; we'll be talking about the next year. We'd be crazy if we didn't try to get Sammy Eubanks and some of these others that everybody knows and loves. We need to be more family-oriented down there, because Grandma and the kids are there.
SR: What are some musical highlights from your time with Pig Out?
Heimbigner: Probably the biggest crowd we had was for Los Lobos just a few years ago. That was a big one. Lucinda Williams did well, and Bo Diddley. The Spin Doctors, that was fun. … We've had Eric Burdon. He was crazy, because he was basically drunk on stage. As far as me being the guy who finds the bands, it's been something close to 30 years, so I guess it kind of blurs together.
SR: Is there anybody you'd ideally like to see in the future?
Heimbigner: I mean, I'd like to meet Sir Paul (McCartney), and I'd like to hang out with Bonnie Raitt. But a lot of these acts would be all of our budget or half our budget. We just try to get the best we can with the money we've got. This is free entertainment, so we've got to stretch so many dollars over six days and 85 bands. Sometimes we get lucky and we get a bigger name than we think we'll have. … This year I'm most excited about Cowboy Mouth. They're a really fun rock band, and I think that whole night's going to be great. They're really good about getting a crowd going.
SR: Has it gotten any easier over the years?
Heimbigner: It's gotten harder, because it's gotten so much bigger. It's gone to three stages and six days. We went from finding 60 bands to finding 90 bands. There's a budget, so there's a challenge. Just the scheduling and everything, it's just crazy. … We actually like giving these local acts a showcase on the big stage in front of their friends and family, and we get a kick when some of the bigger locals will join in with us. I have asked Marshall McLean Band to join us for three years now and they finally are. So that, for me, is a big deal.
Local journalism is essential.
Give directly to The Spokesman-Review's Northwest Passages community forums series -- which helps to offset the costs of several reporter and editor positions at the newspaper -- by using the easy options below. Gifts processed in this system are not tax deductible, but are predominately used to help meet the local financial requirements needed to receive national matching-grant funds.
Subscribe to the Spokane7 email newsletter
Get the day's top entertainment headlines delivered to your inbox every morning.
---