A&E > Entertainment
Faith and Values: Manger story brings about the power to heal
Sat., Dec. 24, 2016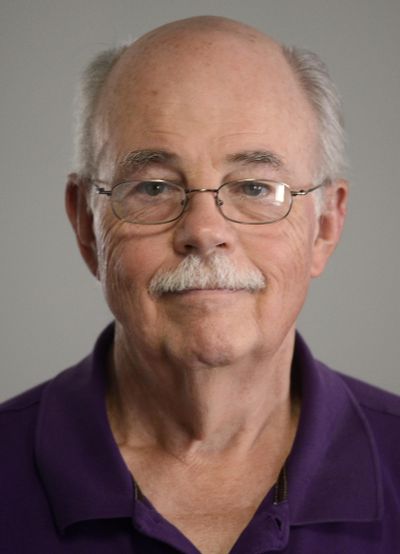 Editor's note: For several years, Faith and Values columnist has shared correspondence with his grandchildren. He continues that with this month's column.
Dear Katie, Claire and Andy,
When my mom, your Granny, was receiving chemo treatments for her cancer, I would occasionally join her and Poppa at the cancer center. Once in a while, Granny reached out to another cancer patient in the waiting room. They would talk quietly.
I'm sure they were sharing their emotional wounds that resulted from the physical wounds they also shared. In the years since her death, I find myself wishing I had been courageous enough to share my own emotional wounds with Mom, be more open with her.
We cried together a few times; but our history of emotional reluctance with one another kept us from being more vulnerable with one another. I know we wanted to protect each other. Now, I wish we had both taken the chance that our common wounds from losing one another would bond us.
So maybe I've grown up a little in those 11 years since Granny died. I seem more certain that my wounds won't destroy the people I love. So I'm more ready to admit when I feel wounded. At the moment, I have no conscious wounds to admit! But there will come a day …
Sorry for sounding gloomy and dramatic on this Christmas Eve, kids. But I'm sure for Christmas to have a deeper impact on us than we normally let it have, we need to trade in our superficial seasonal-joy for the promise of a deeper joy.
That can only come from being honest and hopeful in those times we experience the woundedness that happens in all of us. This is the season to bring our wounds to the manger. A lesser honesty means we're just playing a make-believe game with Jesus and God that gets us nowhere.
Whether the birth story is literally true or a poetic hope of immense impact, the shepherds and all who visited the manger brought their own deep wounds there. They hoped beyond hope their wounds would be healed. That's what "salvation" is about, kids: soul-deep "healing."
We too know woundedness – if not for ourselves, then for people we know, people we hear about all around the world. Fear is a wound. Loneliness is a wound. Anger reflects a wound of some kind. I'm sure emotional and spiritual wounding accompanies all physical wounds.
For deep healing of wounds to happen, I also trust that wounds need to be honestly admitted to ourselves and honestly shared with someone else. Maybe Granny found that was true, even if I wasn't the one she shared with. She carried her wounds with dignity, faith and hope.
Coming to the Jesus manger tomorrow or any day brings us heart to heart into the loving presence of God.
But we also need to let the baby Jesus grow up. Or we may never know the authentic power of love, forgiveness and courage that God embodied in Jesus. Or in us!
Jesus became wounded in many ways in his life. Those wounds enabled him to honestly share the wounds of all he touched and who touched him – even his so-called enemies, the religious and civil leaders who caused his death.
Jesus outgrew the manger that was his first home. God grew up, metaphorically, so people could trust their wounds were embraced by love and encouraged by the uneven-yet-persistent hope of justice.
As you continue to grow up yourselves, return to the manger. But only as a reminder that Jesus began in innocence so he would know the innate worth and power that resides in each of us, even in our woundedness: God.
Love, Grampa
The Rev. Paul Graves, a Sandpoint resident and retired United Methodist minister, can be contacted at welhouse@nctv.com.
Local journalism is essential.
Give directly to The Spokesman-Review's Northwest Passages community forums series -- which helps to offset the costs of several reporter and editor positions at the newspaper -- by using the easy options below. Gifts processed in this system are not tax deductible, but are predominately used to help meet the local financial requirements needed to receive national matching-grant funds.
Subscribe to the Spokane7 email newsletter
Get the day's top entertainment headlines delivered to your inbox every morning.
---