News > Spokane
Jesus' birth shows God's commitment to the poor
Sun., Dec. 25, 2016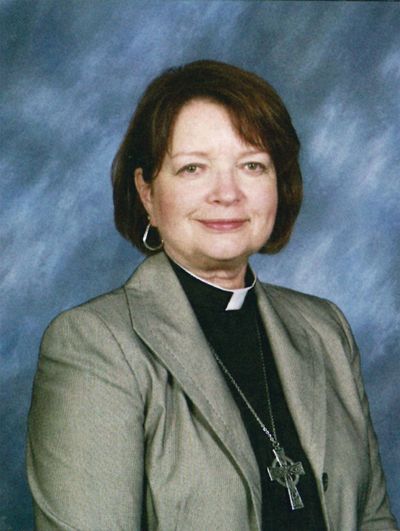 What a party! For Christians it seems like, on Christmas, nearly the whole world is celebrating the birth of Jesus Christ, the Son of God. Many people decorate trees, put lights on houses, and exchange gifts without intending to honor Jesus, but it all still contributes to the joyfulness. We are thankful that God loves the world enough to risk living among us as a vulnerable human. But along with the joy, there are also some hard realities in the way the Lord came to us.
A quaint little barn on a Christmas card or a gilded portico from a Renaissance painting don't accurately portray the type of place God chose for entrance into the realm of humanity. Because Joseph and Mary could not rent a room, the newly born child was put to bed in a manger. The Savior of the world slept in a feed box! From that we assume Mary gave birth where animals were sheltered. A cave or a lean-to was a likely place in that time. So the floor was of dirt and the smell was intense. What an inglorious setting where the Lord came to us in baby flesh.
That, however, was what God intended. No palatial nursery and no princess mother for a child more royal than anyone. In the humblest of circumstances, Jesus was born to Mary, a young, virginal girl from a little town in a small country. Could it be made any clearer that the Messiah came for everyone, of every type and status? The Bible proclaims repeatedly that God has a soft spot for the vulnerable, especially the poor, the abandoned, the displaced, the rejected. The whole Nativity, or birth story, tells of that commitment.
It is important to Christians that Mary was a virgin until Jesus' birth. That fact testifies to the miracle God created, with the Holy Spirit causing conception in her womb, making God the father of Jesus. Mary was a woman of great faith, accepting the angel's assignment to be the God-bearer, and then facing her fiance with this news. Joseph was a fine man to become the stepfather of Jesus. His first reaction was to break off their engagement but he was going to do it without making a scene, to protect Mary from the shame and consequences of an unwed pregnancy. Joseph soon had his own angel vision which led him to accept that the child was divine.
This Jewish couple married and had nine months of waiting with some heavy expectations. To finally deliver the baby in Bethlehem, so far from home, without midwives or doting relatives must have been very lonely. Mary was prepared with the bands of cloth to wrap the baby but that was about all there was except a manger to serve as a cradle and heavy-breathing oxen for warmth and company.
God had another kind of company in mind. Angels were sent out to the fields to tell sheep and shepherds that the Messiah, the Lord had been born and could be found in a manger. Shepherds of all people! That was a job for poor, desperate people. Once again, God is making a huge point. The good news was not sent to the most respectable people in the area but to the least. Jesus would continue this practice when, as an adult, he hung around with the undesirables of society and preached good news to the poor.
That rag-tag band of common laborers believed what the angels told them. They hurried into Bethlehem to find this Messiah in a manger. The lonely, quiet of the stable was disturbed by shepherds with a burning message to share: An army of angels sang God's praises and proclaimed that the Lord wants goodwill and peace for all people.
This is what Jesus came to bring. God's goodwill, love and mercy are wrapped up in that tiny human package. For Christians, Christmas is the holy day of our Lord's birth, second only to Easter, the holiest day when we celebrate his resurrection. Happy birthday, Jesus!
The Rev. Kate LePard is a pastor at St. Mark's Lutheran Church in Spokane.
Local journalism is essential.
Give directly to The Spokesman-Review's Northwest Passages community forums series -- which helps to offset the costs of several reporter and editor positions at the newspaper -- by using the easy options below. Gifts processed in this system are not tax deductible, but are predominately used to help meet the local financial requirements needed to receive national matching-grant funds.
Subscribe now to get breaking news alerts in your email inbox
Get breaking news delivered to your inbox as it happens.
---