New WSU receivers coach Dave Nichol a jack of all trades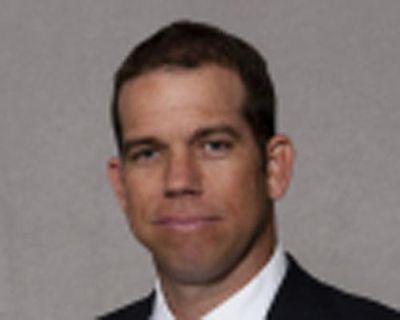 PULLMAN – There have been many hats worn by Dave Nichol in his various stints coaching for Mike Leach, and the first might as well have said "Tour Guide."
Officially Nichol, who was hired for a third time by Leach in the wake of of Graham Harrell's departure, will coach the outside receivers, steering a sliver of the Air Raid offense.
But a close reading of Nichol's history indicates that WSU's newest coach will do much more than recruit and teach the biggest Cougars receivers to run vertical routes.
Nichol's playing days at Texas Tech ended just weeks before Leach was named the Red Raiders head coach in 2000. He stayed on as a student coach, the only one in the program, and impressed the new staff by mastering duties such as getting food for the coaches, knowing the players' names, checking to make sure his old teammates were going to class and helping the newcomers navigate around Lubbock.
Because teams were only allotted two graduate assistants in those days, one on offense and one on defense, Nichol's other duties included helping the offense, defense and special teams.
"As unique as coach Leach is, at the end of the day I think he's just a football coach," Nichol said. "He likes guys who work hard and want to hang out, get there early and stay late. I think he saw that in me and that's why he hired me back as a (graduate assistant)."
The other coaches called Nichol "Super Dave" because of his assorted duties. He wasn't the first "Super Dave," however, since the moniker was originally applied to Dave Emerick, who came to WSU to be Leach's chief of staff.
"We'll have to have a competition or something in the spring to decide who gets to be Super Dave," joked WSU offensive line coach Clay McGuire.
Unlike today, when there is practically a graduate assistant for each position group, back in the early-2000s there weren't many spots, and none available at TTU. So, after Nichol graduated he spent a year coaching at Cisco Junior College while waiting for a job to open up with the Red Raiders.
He was brought back the following spring, right when McGuire was wrapping up his sophomore year as an offensive hybrid, playing some fullback, some H-back and occasionally some running back, too.
Nichol coached the Red Raiders scout team, joining a lineage of coaches many of whom have climbed high up the assistant coaching pyramid.
"I remember when we were on scout team, the first two scout team coaches we had were Bill Bedenbaugh, who's the offensive line coach at Oklahoma right now," McGuire said. "And then our scout team coach was Dave Aranda, who just got hired at LSU (as defensive coordinator).
"The bar was set high," McGuire continued. "I remember those guys had 6 a.m. scout team meetings. It was a very structured deal. They had a system of accountability in place and did a great job. We had an unbelievable scout team. Nichol and those guys kind of established a tradition of being able to coach the scout team very well."
Nichol, 39, fits a mold of recent Leach hires who are young and, more importantly, energetic. The strategy appeared to pay off this season with defensive coordinator and outside linebackers coach, both new hires, earning positive reviews from Leach and the players.
Nichol spent three years at TTU before heading to Baylor, where he helped implement the high-octane passing offense that currently has the Bears among the most high-scoring teams every year.
He then spent five years at Arizona, coaching the offensive line as a graduate assistant for one year, and the wide receivers as a fulltime assistant.
"He's a very personable guy, a very motivating guy," said David Douglas, who played receiver at Arizona during Nichol's tenure in Tucson. "Just a fun guy to play for because he cares about his players and he's a smart, smart dude, who expects a lot out of you."
Most recently, Nichol spent four years at East Carolina University, serving this last season as the offensive coordinator. While he will no longer be calling plays at WSU, he'll have at least one additional duty besides coaching receivers: On game days Nichol will be Leach's eyes and ears up in the booth, helping the head coach orchestrate the Cougars offense with a bird's eye view.
"Sometimes the guy's job on the headset is just to keep the play caller on task," Nichol said. "Coach Leach, as focused as he'll get, that's just part of it down there. People will run into him and there are things you deal with on the sideline. So you just kind of help him out."
With that in mind, it's no wonder Leach hired someone who began his career finding ways to help out, any way he could.
---