Sports
Whitworth players boost Shadow
Fri., June 3, 2016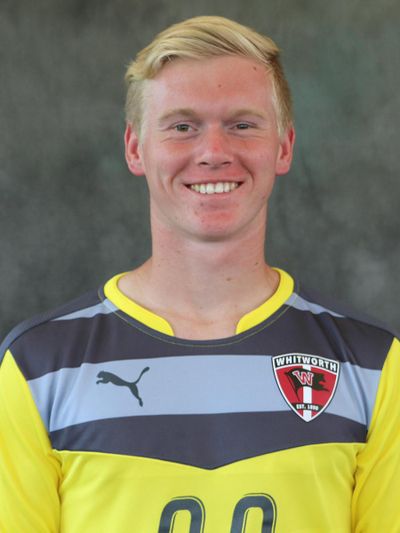 For Spokane Shadow goalkeeper Tony Watters, soccer is a year-round commitment.
And he couldn't be happier.
"I just enjoy playing with all these guys – it's really fun," Watters said as the Shadow practiced on Wednesday at Plantes Ferry Park for this week's two-game homestand.
Watters would say the same thing about his teammates at Whitworth, a few of whom have joined him in the summer interlude that is the Evergreen Premier League. They include defenders David Starkovich and Spencer Wolfe. A fourth Pirate, All-American forward Karl Muelheims, is out with a knee injury.
Along with players from Gonzaga, Community Colleges of Spokane and North Idaho College, the Whitworth players are a major reason Shadow coach Chad Brown has built a winner. Cultivating relationships with local schools has paid off with two straight EPL titles.
"We've tried on a pretty consistent basis to reach out to everyone in the region, to keep those ties – those relationships are very important," said Brown, whose club is 3-1-1 this year going into matches this weekend against Olympic and Wenatchee.
Praising the work of Whitworth coach Morgan Cathey, Brown said "the biggest thing about those Whitworth guys is the character factor. Morgan does a really good job with the guys he brings in."
"They bring good character, a good mentality and great leadership," Brown said.
On the field, Watters has risen to the challenge. After splitting time last year with Jeff Srock, the Bend, Oregon, native has moved into the starting role. The result: two clean sheets and just five goals given up in five matches.
"He's done well," Brown said. "Besides his character and leadership, he's able to solve a lot of problems before them they become big problems."
Watters credits his defenders, especially Wolfe, who was the Northwest Conference Defensive Player of the Year last season at Whitworth. Starkovich also has been a regular for the Shadow.
For Watters, playing with the Shadow "is different in the sense that you have guys coming from all over. But I love playing with these guys."
When the season is over, Watters will spend time with his family in Oregon before returning for his junior season at Whitworth.
Local journalism is essential.
Give directly to The Spokesman-Review's Northwest Passages community forums series -- which helps to offset the costs of several reporter and editor positions at the newspaper -- by using the easy options below. Gifts processed in this system are not tax deductible, but are predominately used to help meet the local financial requirements needed to receive national matching-grant funds.
Subscribe to the sports newsletter
Get the day's top sports headlines and breaking news delivered to your inbox by subscribing here.
---