News > Idaho
Idaho Senate panel backs permitless concealed-carry gun bill
Mon., March 14, 2016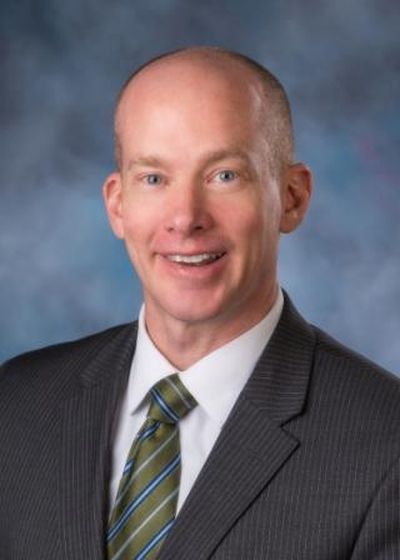 BOISE – New legislation to let Idahoans age 21 or over carry concealed guns without permits inside city limits cleared a Senate committee Monday on a 6-3 vote.
Rich Chaney of the Idaho Second Amendment Alliance told senators, "This is really a common-sense gun bill. …It's perfectly legal to open-carry right now anywhere in the state." But, he said, "If you put on a coat, now you're a criminal."
At a two-hour hearing on Monday morning, eight people spoke against the bill, SB 1389, including Boise Police Chief Bill Bones; 14 spoke in favor of it.
"I will tell you, our crimes in the city, I've never had a crime committed by somebody that was doing an open carry," Bones told the Senate State Affairs Committee. "It's somebody carrying a concealed weapon."
Currently, people can't get a concealed-weapon permit if they're drug addicts, severely mentally ill or a convicted felon, Bones noted. "All of those are contained still within the language, but there's no realistic way for an officer to implement that in the field."
The bill lays out categories of people who couldn't carry concealed weapons, but unlike current law, it would essentially be self-policing – since no permit would be required, people wouldn't have to undergo a background check to see if they fall into one of the categories, from drug addicts to convicted criminals.
Bones also noted that the bill doesn't require people to let law enforcement officers know they're carrying a concealed gun when they stop or contact them.
Idaho already allows people to carry concealed guns without a permit outside city limits, under legislation passed last year that clarified longstanding exemptions from concealed-carry permit requirements for people involved in outdoor activities. However, Mike Kane, lobbyist for the Idaho Sheriffs Association, said at Monday's hearing that last year's bill had a flaw: It inadvertently allowed felons, the adjudicated mentally ill, fugitives and others to carry concealed weapons outside city limits in Idaho.
This year's bill corrects that, he said, and the Sheriffs Association has voted to support it. "This claws that back and we thank you for that," Kane said.
Shirley Van Zandt, a volunteer with Idaho Moms Demand Action for Gun Sense in America, said, "This would make it easier for criminals and people who have never had firearms training to carry concealed and loaded weapons in our communities." She said, "Clearly, there's nothing either reasonable or necessary about this approach. Idahoans overwhelmingly support the existing permit requirements. … I do not believe that this bill represents the will of most Idahoans."
Dakota Moore, a lobbyist for the National Rifle Association from Washington, D.C., said the bill "reflects what Idahoans need and reflects the culture in Idaho." He said, "If you can get a permit under the current system, then you can carry concealed. If you can't get a permit under the current system, then you can't, you're breaking the law."
Fred Woodbridge, who was born in Africa to American parents and grew up in Nigeria, gave heartfelt testimony in favor of the bill. "I grew up in a country where only three classes of people were armed: The military, the rich, and of course the criminal element," he said. He shared the story of how armed soldiers broke into his home and held his family at gunpoint. "The United States is a beacon of freedom, one that I cherish to the core of my being," Woodbridge said, "and that freedom largely comes from an armed populace that can decide its own governance, but more, can back up that decision with force of arms if necessary. … Any step you take to preserve this is a step in the right direction."
In the committee's 6-3 vote, the three "no" votes came from Sens. Michelle Stennett, D-Ketchum; Cherie Buckner-Webb, D-Boise; and Bart Davis, R-Idaho Falls. After the vote, Davis declined to discuss it, saying, "I'd rather not talk about this issue." His 23-year-old son was shot and killed at a college party in 2003 by another student who had been drinking and had a gun.
The "yes" votes came from Sens. Curt McKenzie, R-Nampa; Patti Anne Lodge, R-Huston; Brent Hill, R-Rexburg; Chuck Winder, R-Boise; Jeff Siddoway, R-Terreton; and Todd Lakey, R-Nampa. The bill now moves to the full Senate; it needs passage there and the governor's signature to become law.
McKenzie is the bill's lead sponsor, along with House Speaker Scott Bedke, House Majority Leader Mike Moyle, House State Affairs Chairman Tom Loertscher, and longtime gun rights activist Rep. Judy Boyle, R-Midvale. The measure also has 13 legislative co-sponsors, including Reps. Heather Scott, R-Blanchard, and Don Cheatham, R-Post Falls, and Sen. Steve Vick, R-Dalton Gardens.
Local journalism is essential.
Give directly to The Spokesman-Review's Northwest Passages community forums series -- which helps to offset the costs of several reporter and editor positions at the newspaper -- by using the easy options below. Gifts processed in this system are not tax deductible, but are predominately used to help meet the local financial requirements needed to receive national matching-grant funds.
Subscribe now to get breaking news alerts in your email inbox
Get breaking news delivered to your inbox as it happens.
---