Animals housed in poor conditions seized by SCRAPS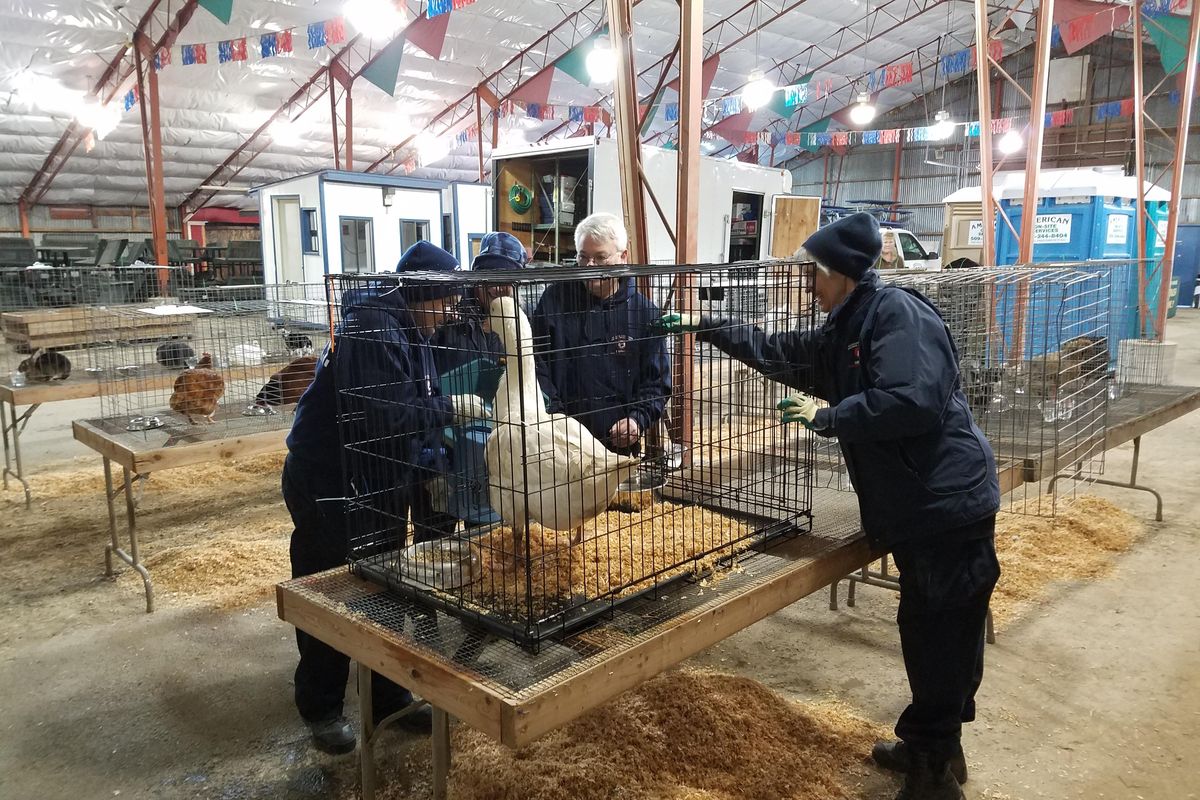 Multiple animals being kept in "unsanitary conditions" were removed from the home of a woman on West Bridges Road who is on probation after a previous animal cruelty conviction.
Spokane County Regional Animal Protection Service officers have been visiting Dorothy Osgood's small farm at 503 W. Bridges Road about once a month to monitor the animals as a condition of her probation, said SCRAPS director Nancy Hill. Conditions have been borderline for months, with officers suggesting changes that often were not made, she said.
Officers arrived Wednesday for another inspection and saw animals being kept in unsanitary conditions without appropriate shelter, Hill said. They requested a warrant allowing them to seize the animals.
"The conditions had risen to the level where it was just unacceptable," she said.
Many of the animals, especially the pigs and goats, did not have proper shelter in addition to little food and no water. "There wasn't a dry spot to stand," Hill said. "There was muck and water."
The animals were still being evaluated and counted Friday afternoon, but Hill said there are at least eight pigs, six goats, nine chickens, 11 rabbits, 11 ducks and one goose. A dog and a cat on the property were well cared for and were allowed to remain, Hill said.
"There's a lot of animals who are underweight," she said.
The number of animals relinquished by Osgood are much less than what SCRAPS officers seized from her property in 2014 after finding animals living in feces with open sores and wounds. In that instance they seized 65 rabbits, 72 chickens, two turkeys, four goats, three pigs and three dogs.
Osgood was charged with multiple counts of animal cruelty and confinement of an animal in an unsafe manner. All charges but one were dismissed in a February plea deal and Osgood was given a suspended sentence and probation.
The current investigation is still ongoing and a decision on whether to criminally charge Osgood is expected within the next two weeks, Hill said. The seized animals will be housed at the Spokane County Interstate Fairgrounds and will not be available for adoption.
---