News > World
MSDF, Carl Vinson to hold joint drills in Sea of Japan
UPDATED: Tue., April 25, 2017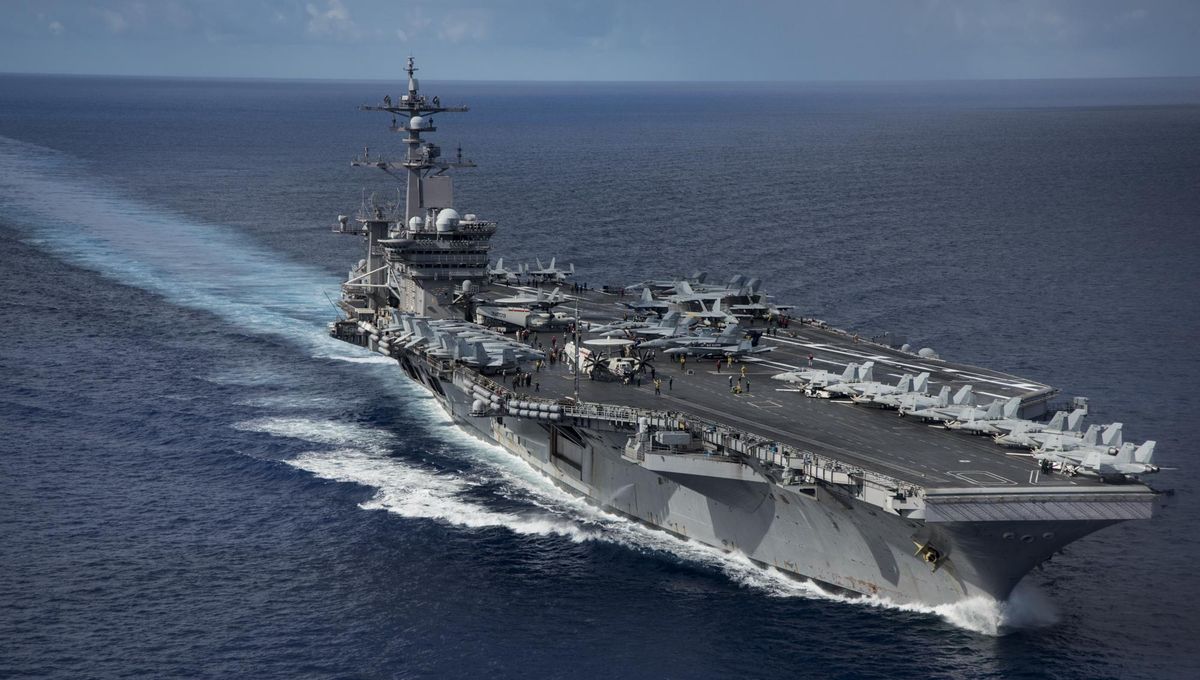 In this April 23, 2017 photo released by the U.S. Navy, the Nimitz-class aircraft carrier USS Carl Vinson transits the Philippine Sea while conducting a bilateral exercise with the Japan Maritime Self-Defense Force. The aircraft carrier will be heading toward the Korean Peninsula for a joint exercise with South Korea. (Mass Communication Specialist 2nd Class Z.A. Landers / AP)
Japan and the United States have decided to conduct joint drills involving Maritime Self-Defense Force destroyers and the USS Carl Vinson in the Sea of Japan to further apply pressure on North Korea.
The Carl Vinson nuclear-powered aircraft carrier is heading toward waters surrounding the Korean Peninsula. Joint drills involving the Carl Vinson and the MSDF destroyers have been conducted since Sunday in the western Pacific.
By conducting such drills in the Sea of Japan facing North Korea, Tokyo and Washington aim to enhance military pressure on Pyongyang, which has been repeatedly engaged in provocative behavior, according to Japanese government sources.
It is extremely rare for the MSDF and a U.S. aircraft carrier to jointly conduct exercises in the Sea of Japan.
The two governments "did not conduct (such joint drills) out of consideration for opposition from neighboring nations," said a senior Defense Ministry official.
The two MSDF destroyers Samidare and Ashigara, and the U.S. Navy's three vessels, including the Carl Vinson and a guided-missile destroyer, participated in the joint exercises. They confirmed tactical movements, in which ships reconfigure battle formation, and conducted communication exercises.
They carried out exercises on Monday in waters near Okinawa, and are scheduled to pass by Tsushima, Nagasaki Prefecture, before entering the Sea of Japan within days.
Local journalism is essential.
Give directly to The Spokesman-Review's Northwest Passages community forums series -- which helps to offset the costs of several reporter and editor positions at the newspaper -- by using the easy options below. Gifts processed in this system are not tax deductible, but are predominately used to help meet the local financial requirements needed to receive national matching-grant funds.
Subscribe now to get breaking news alerts in your email inbox
Get breaking news delivered to your inbox as it happens.
---