News > Business
Target aims to boost same-day delivery by acquiring Shipt
UPDATED: Wed., Dec. 13, 2017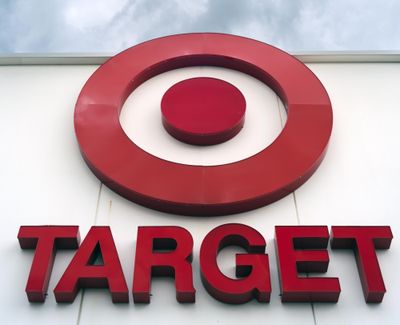 MINNEAPOLIS – Target Corp. is getting serious about same-day delivery of groceries and other items with a $550 million deal to buy Shipt Inc.
The cash purchase is the Minneapolis-based retailer's largest acquisition in decades and represents one of its most aggressive answers yet to the growing Amazon threat.
Target said Wednesday that it will leverage Shipt's technology and its network of shoppers to bring same-day delivery to about half of its 1,800 stores by next summer and to most of its stores before the next holiday shopping season.
"We believe we'll now be able to leap several years ahead, significantly accelerating our nationwide same-day delivery," John Mulligan, Target's chief operations officer, told reporters on a media call.
Shipt, a Birmingham, Ala.-based company with 270 employees, is the smaller but fast-growing rival to Instacart. In order to access Shipt's services, customers have to pay an annual $99 membership fee and then get unlimited free deliveries on orders over $35 from a range of grocery partners.
The last year has seen a number of high-profile acquisitions, including the $13.7 billion purchase of Whole Foods by Amazon and Walmart's $3 billion deal last year to take over Jet.com, as retailers have hustled to keep up with the fast-changing landscape. Wednesday's announcement of Target's deal answered many analysts' questions about what Target's chess move would be in response.
In August, Target made a smaller acquisition of San Francisco-based technology firm Grand Junction, which also focuses on same-day delivery.
"This certainly ups the game for Target and shows they're serious about this," said Leon Nicholas, an analyst with Kantar Retail, adding that it's another way Target is leaning into its network of stores to fulfill orders by shipping to customers' homes or providing curbisde or in-store pickup.
At the same time, he noted that Walmart has also been moving quite aggressively to roll out its curbside grocery program to more stores.
"A lot of consumers view curbside as more convenient because it's on their own terms," he said, adding that they don't have make sure they're home for a delivery or worry about deliveries being left on their doorstep.
The next-largest acquisition for Target dates back to its Dayton Hudson Corp. days when it bought Marshall Fields for $1 billion in 1990. The company later divested its department store division and focused on its discount Target store locations.
In the past couple years, Target has partnered with Instacart on same-day delivery of groceries in a handful of markets – the Twin Cities, San Francisco and Chicago. But while Instacart, which has been valued at more than $3.4 billion, is in more than 100 markets, Target had not expanded the partnership further, providing a hint that it had other plans in mind for same-day delivery.
"We've had a great partnership with Instacart over several years, learned a lot along the way," Mulligan said Wednesday. "Eventually, we will have conversations with them about where to go next with them."
He added that the key differentiator from Target's perspective was Shipt's focus on providing a great customer experience.
Shipt, which was founded in 2014, was also likely a cheaper acquisition option for Target. Bloomberg recently reported that Shipt was expecting to reach $1 billion in revenue next year.
Today, Shipt has a network of 20,000 personal shoppers in more than 72 markets, up from 30 last year, who make deliveries to customers' homes from retail partners that include Costco, Kroger, Meijer and Publix.
Shipt will be a wholly-owned subsidiary of Target and will continue to run its business independently out of its offices in Birmingham and San Francisco with plans to expand partnerships with other retailers. The companies said Shipt employees will continue to work from their current offices.
Smith said Wednesday that Shipt has already spoken with a number of its existing partners about the deal with Target and received positive feedback about it. He noted that Shipt will not share customer data of other retailers with Target.
"That will stay within the walls of Shipt," he said.
But Kantar's Nicholas was skeptical, saying that the arrangement could scare off other retailers.
"It remains to be seen whether Shipt's relationships with other retailers will remain," he said.
Target began discussions with Shipt over the summer. The deal is expected to close before the end of the year and is expected to be modestly accretive to Target's earnings per share in 2018.
Mulligan said Target was interesting in purchasing Shipt, instead of just using its services, in order to help provide additional resources to Shipt to scale up more quickly. It's important to Target, he said, that other retailers continue to partner with Shipt in order for it to be more cost effective.
While consumers have an appetite for same-day delivery, it has been a challenge for companies to find a way to make it profitable.
"Same-day delivery is an area where scale matters to get to efficiency," Mulligan said.
Target's same-day delivery via Shipt will initially focus on grocery, household essentials, home goods and electronics and will expand to other categories over time.
Target will become an option on Shipt's app. Plans also are in the works for it to become embedded into Target.com and on Target's mobile app, but details about fees or memberships have not yet been worked out.
Target has used its acquisition of Grand Junction to expand a test of same-day delivery in Manhattan in which customers can get their purchases delivered to them after picking the items out in the store. It has also been testing around the Twin Cities in recent months a curbside pickup service called Drive Up in which employees bring orders out to customers' cars outside its stores.
As various retailers have looked to respond to Amazon's growing dominance online and its various same-day and two-day delivery options, many have responded by partnering with third-party firms such as Instacart, Shipt and Uber to get items to customers within hours.
Richfield-based Best Buy launched same-day delivery in 13 markets with Deliv last year and recently expanded the offering to a total of 40 markets.
Earlier this week, Eden Prairie-based Supervalu expanded its same-day delivery offering through Instacart at more of its grocery chains and to include curbside pickup at a handful of Cub locations around the Twin Cities.
Meanwhile, Amazon has struggled to crack the online grocery delivery game with it shutting down its Amazon Fresh grocery service in some markets earlier this year. But many analysts expect Amazon will get more aggressive in this area in the wake of its purchase of Whole Foods.
Local journalism is essential.
Give directly to The Spokesman-Review's Northwest Passages community forums series -- which helps to offset the costs of several reporter and editor positions at the newspaper -- by using the easy options below. Gifts processed in this system are not tax deductible, but are predominately used to help meet the local financial requirements needed to receive national matching-grant funds.
Subscribe now to get breaking news alerts in your email inbox
Get breaking news delivered to your inbox as it happens.
---