News > Spokane
Spokane physicians declare $191 million bankruptcy
Feb. 20, 2017 Updated Tue., Feb. 21, 2017 at 2:47 p.m.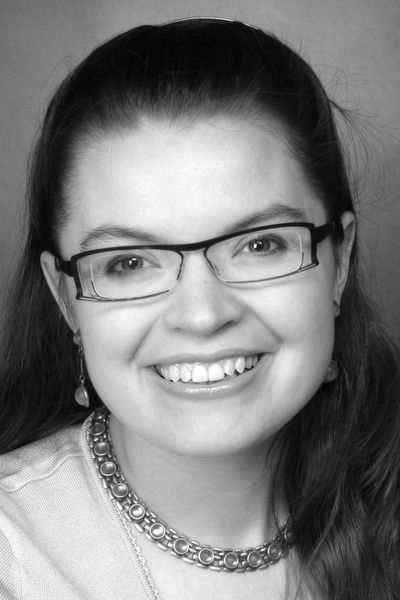 Two Spokane physicians, a husband and wife, have filed a $191 million personal bankruptcy, declaring they may owe money to 8,000 patients, clients and dozens of insurance companies.
Dr. Sajid Ravasia, a psychiatrist who works for Providence Sacred Heart Medical Center, and Dr. Debra Ravasia, a gynecologist, jointly filed a Chapter 7 bankruptcy in federal court on Jan. 18. They list between $500,000 and $1 million in personal assets to be split among the thousands who may assert a claim for up to $191.2 million.
However, what is not yet known is how many former patients will argue that Dr. Debra Ravasia owes them money or why, said attorney Dan O'Rourke, who represents the couple.
O'Rourke declined to discuss the reasons for the bankruptcy, or what caused the couple to assert that they may owe $191 million.
The Ravasias could not be reached for comment.
"They were involved in a couple businesses and those business creditors have potential claims against the Ravasias, so we had to list them," O'Rourke said. "They have over 8,000 creditors."
Spokane attorney John Munding has been named as trustee for those creditors, who will get a chance on Thursday to argue why the Ravasias owe them. But Munding said he doesn't know what led to the physicians listing such massive possible debts.
"I haven't really focused on that yet," Munding said. "I'm focused on where they live and their assets prior to the bankruptcy."
Munding said he has already started receiving calls from potential creditors, but he said he could not disclose the substance of those conversations.
"I'm making inquiries," he said.
Munding will question the Ravasias this week during a court hearing designed to help the trustee and creditors understand why the bankruptcy was filed, how much is owed, and how much money might be available to settle claims.
A judge has ordered that the identity of patients involved in the case not be disclosed.
The husband and wife both earned graduate degrees from the University of Saskatchewan. She got her medical degree from the University of Calgary, and he completed his internship and residency at Regina General Hospital, in Regina, Saskatchewan. Both moved to Spokane in 2005.
According to court records, Dr. Debra Ravasia owned both Northwest Health Summit and Ajuva Spa.
On her website, Ravasia listed herself as medical director and owner of Ajuva Medical Weight Loss, in which she helped set up programs for weight loss; and Ajuva Medical and Day Spa, which offered multiple services, including laser hair removal, skin care, massage and Botox.
O'Rourke said most of the case involves clients or patients who had business dealings with those two companies. Ravasia is still licensed to practice, but her business phone has been disconnected and she could not be reached for comment.
The couple's attorney said the bankruptcy filing had nothing to do with Dr. Sajid Ravasia's practice. He continues to work at Sacred Heart and could not be reached Monday for comment.
O'Rourke said he previously tried to have the couple file for Chapter 11 bankruptcy, which would have allowed the couple to continue their businesses and pay their debts over time. But he said his request was rejected.
"It's just a bad situation," O'Rourke said.
Local journalism is essential.
Give directly to The Spokesman-Review's Northwest Passages community forums series -- which helps to offset the costs of several reporter and editor positions at the newspaper -- by using the easy options below. Gifts processed in this system are not tax deductible, but are predominately used to help meet the local financial requirements needed to receive national matching-grant funds.
Subscribe now to get breaking news alerts in your email inbox
Get breaking news delivered to your inbox as it happens.
---