Sports
Deron Williams signs with champion Cavaliers
Mon., Feb. 27, 2017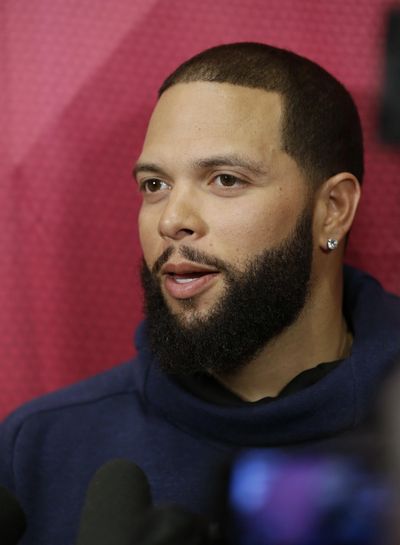 Free agent point guard Deron Williams signed with the Cleveland Cavaliers, giving the NBA champions another playmaker to help them defend their title.
Williams will initially come off the bench for the Cavs, who have been seeking a backup for All-Star Kyrie Irving all season. A 13-year veteran, Williams had his contract bought out last week by Dallas, cleared waivers on Saturday and told the Cavs he would sign with them.
Williams wanted an opportunity to win it all, and the three-time All-Star's addition bolsters Cleveland's chances of capturing a third straight Eastern Conference crown.
Cavs coach Tyronn Lue will likely have Williams run the offense for Cleveland's second unit, plus he will also allow the Cavs to rest both Irving and LeBron James. Down the line, Lue could use Williams in the starting lineup.
Williams has averaged 16.6 points and 8.2 assists in his career since debuting with Utah in 2005.
Local journalism is essential.
Give directly to The Spokesman-Review's Northwest Passages community forums series -- which helps to offset the costs of several reporter and editor positions at the newspaper -- by using the easy options below. Gifts processed in this system are not tax deductible, but are predominately used to help meet the local financial requirements needed to receive national matching-grant funds.
Subscribe to the sports newsletter
Get the day's top sports headlines and breaking news delivered to your inbox by subscribing here.
---