Jack and Dan's founder Jack Stockton has died at 89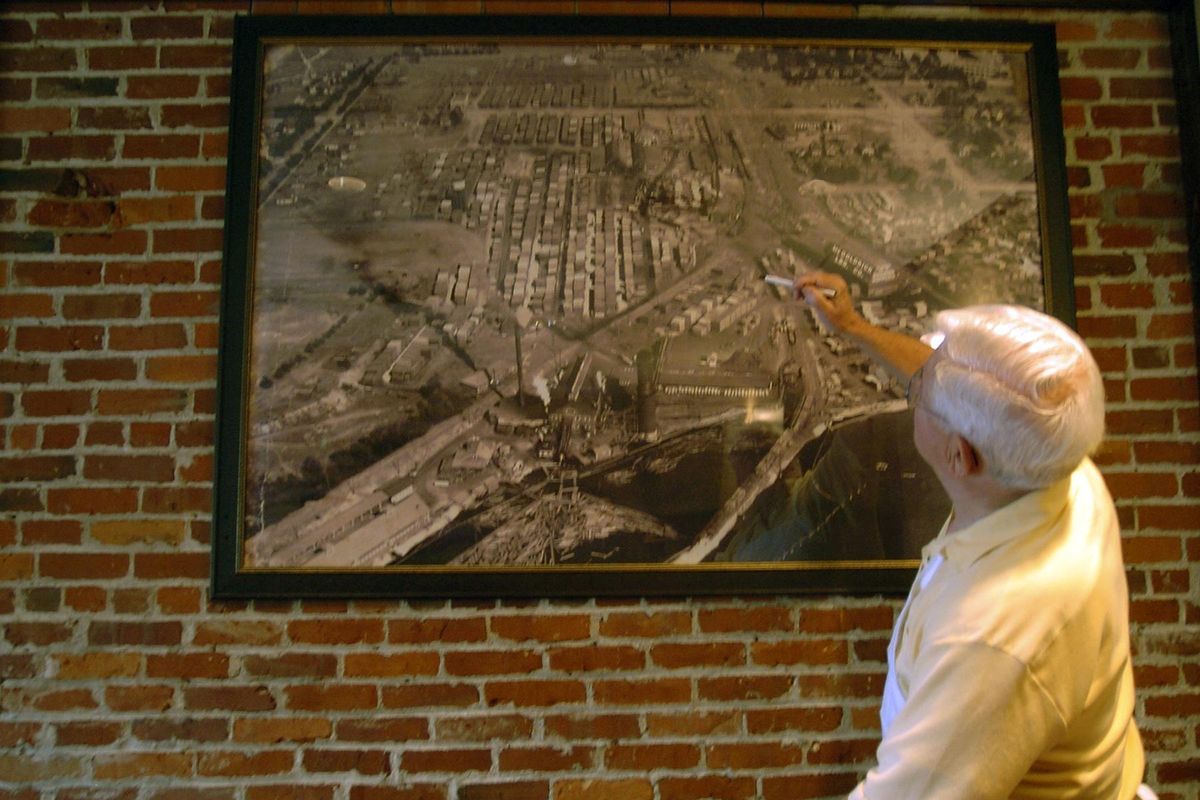 John H. "Jack" Stockton, who co-founded Jack and Dan's tavern and whose son John would go on to the NBA Hall of Fame, died Saturday. He was 89 years old.
Hennessy Funeral Home on Sunday confirmed Stockton's passing.
Stockton left a lasting legacy on Spokane through his establishment – along with friend and partner Dan Crowley III – of Jack and Dan's, one of the city's most popular taverns, in 1961. The friends ran the tavern as "Joey's" for 14 years before bestowing their own names upon it.
Stockton's son John played for the NBA's Utah Jazz for almost two decades and is generally regarded to be one of the best point guards of all time. He was inducted into the Naismith Memorial Basketball Hall of Fame in 2009.
Jack and Dan's served as a gathering place for Jazz fans – so much so that a dedicated group of Brigham Young University students biked 750 miles from Utah to the tavern just to watch the Jazz in the 1996 playoffs. The team fell to the Seattle SuperSonics that year, but would go on to make it to the NBA finals the following season.
"The satellite dish, we were absolutely certain, went up outside Jack and Dan's Tavern in 1985 – the year the saloonkeeper's son broke into the big time. It pulled the signal in from Salt Lake and a city full of worshipers in to fill the banquettes, and it was an instant Spokane phenomenon," wrote John Blanchette in a 2003 column when the younger Stockton retired from the NBA.
The tavern was featured in Sports Illustrated in the 1990s and remains a go-to place to watch Gonzaga basketball.
Jack Stockton grew up in the Logan area and attended Gonzaga but left in 1951 just short of earning his degree. He sold his share of Jack and Dan's in 2006, but continued to live just two blocks away.
"It's funny, I've only managed to come four blocks in 80-some years of life. It's been good for me here, and I think we did it right," he said in a 2013 interview with The Spokesman-Review.
An obituary issued by Hennessy Funeral Home notes that a rosary will be held for Stockton at 7:30 p.m. Thursday, June 1, at St. Aloysius Catholic Church. The burial will take place the following day, also at St. Aloysius.
---