Hercules Mata'afa leads day of dominance for Washington State defense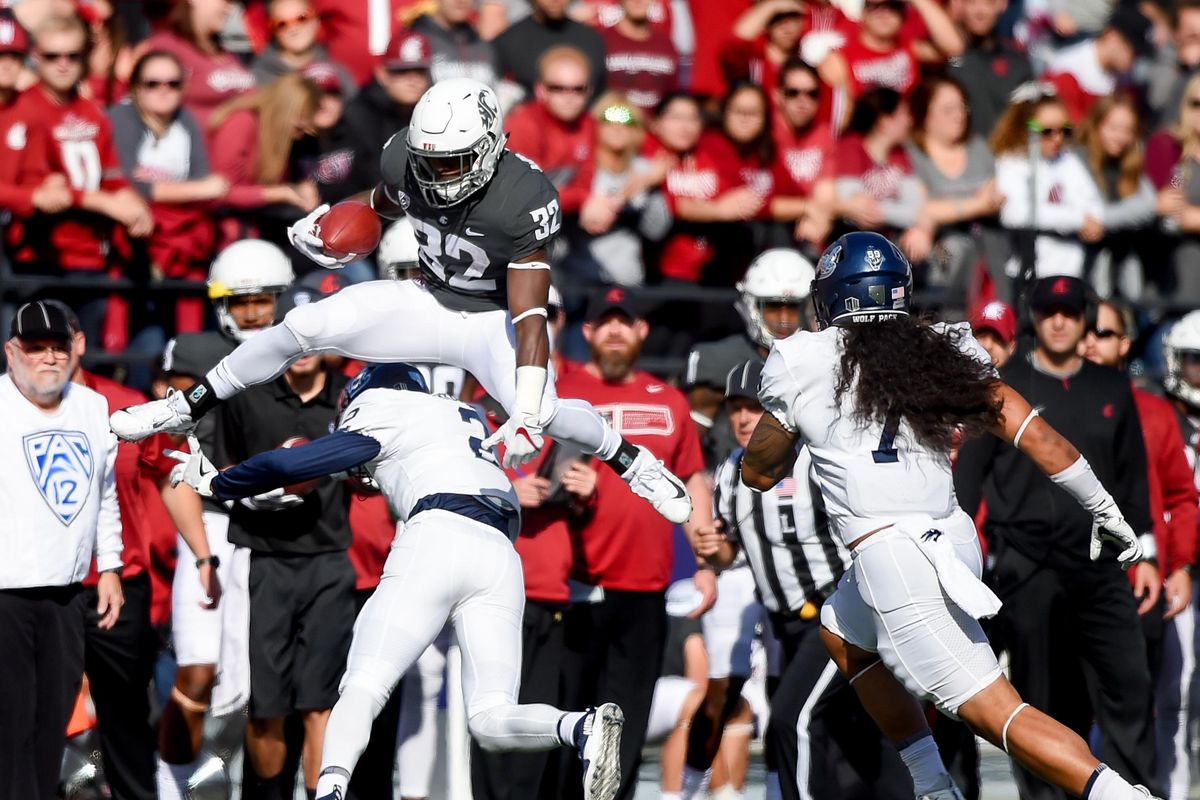 PULLMAN – Washington State's defensive line – primarily defensive tackle Hercules Mata'afa – disconcerted Nevada, sacking quarterback Kaymen Cureton four times in the first quarter of the Cougars' 45-7 victory on Saturday.
Mata'afa tallied 2.5 sacks in the Wolf Pack's first six plays from scrimmage, pacing a defensive line that totaled five sacks, had nine tackles for loss and yielded just 46 rushing yards.
Mata'afa had two sacks through the Cougars' first three games.
"My job is to produce, but I just go out there and play football," he said. "It's fun for me to get all those sacks and stuff, but I wouldn't have gotten them without the guys on the left and right of me."
WSU has 15 sacks in four games.
---