Sports
Grip on Sports: Villanova ended the college basketball season by proving its superiority again
Tue., April 3, 2018 A GRIP ON SPORTS • The college basketball season ended last night in an unexpected manner: chalk prevailed. After a season of uncertainty and upsets, the best team in the nation revealed itself to be … the best team in the nation. How odd. Read on.
••••••••••
• That's not always the case. Sometimes the NCAA champion is a team that gets hot at the right time.
Villanova was that, but it also was the nation's best in November as well as March and April. In between, injuries forced the Wildcats to struggle at times, but they never wavered in one regard: They trusted coach Jay Wright and the way he believes in playing.
And it's a beautiful way. 
Villanova's offensive execution is precise, efficient and dependable. All of those attributes showed last night, even when Michigan's early defense was forcing the Wildcats out of their comfort zone.
The Wolverines' aggression and effort resulted in Villanova playing a lot of one-on-one basketball early and, though it was somewhat successful, it wasn't the Wildcats' usual way. But two things changed. When they did, the small school from Philadelphia was on its way to its second NCAA title in three years.
The first was the insertion of Donte DiVincenzo into the game. The Big East's sixth man of the year was the offensive jolt the Wildcats needed. With no one else making shots, he picked up the slack from outside and inside.
That helped jumpstart the defense as well – that and a quick change on the ball screens.
Villanova is a team that is fueled by offense. When things are going well on that end, the Wildcats seem to defend better. That was true last night as well, though a small alteration in the ball-screen defense (Villanova switched less and when it did switch, it did so in such a manner as to deny the slip to the rim) also helped fuel two 7-0 first-half runs.
Michigan couldn't adjust, or couldn't adjust quickly enough against the nation's best offensive team. By the time the Wolverines began to attack more aggressively, they were down double digits against a team that wasn't going to endure any prolonged dry spells.
Like most sports, college basketball is a game of imitation. Hopefully, more teams will try to imitate Villanova's core offensive principles built upon fundamentals, execution and unselfishness. The more those values permeate to the game, the better it will become.
• With the end of hoops, college edition, we can turn our eyes toward the green grass of Augusta. The next few days are among my favorite of the year and have been since I was a child.
Please try not to disturb me between the hours of 9 to 4 on Thursday, Friday, Saturday and Sunday. I will be watching the Masters either online or on TV. Or both.
•••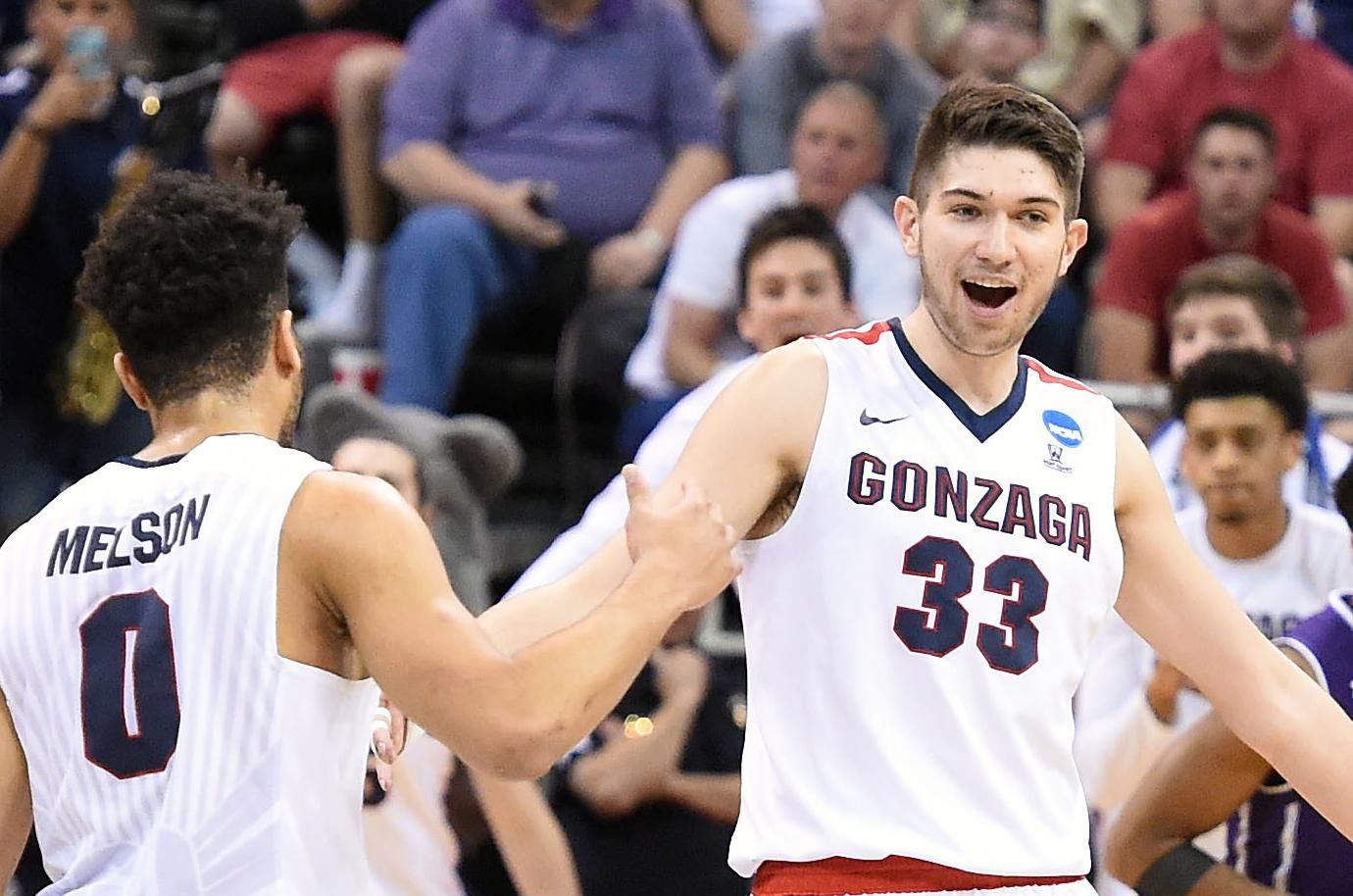 Gonzaga: We would have been more expansive in our coverage of Gonzaga's announcement yesterday that it was staying in the WCC if we hadn't seen it coming days ago. And by "we," I mean all of us. Once the West Coast Conference gave in on most scheduling and money issues the Zags were upset about, the move to the Mountain West seemed doomed. The public dalliance did, however, serve its purpose. Remind me to never negotiate a deal with Mike Roth. The Gonzaga athletic director talked with Jim Meehan yesterday for this story. … Other WCC schools reacted as well. … There is also this story on GU's ranking (sixth) in ESPN's early projections. USA Today (fifth), Yahoo (sixth) and CBS (seventh) also have Gonzaga in the top 10. … The baseball team couldn't hold off No. 3 Stanford on the road. … San Diego went looking for someone to replace Lamont Smith as basketball coach, couldn't find anyone to move to one of America's most-livable cities and decided to promote an assistant. 
WSU: The Pac-12's basketball season has been over for a while, with everyone either looking to next year or focusing on spring football. That continued yesterday at Washington, which put on the pads for the first time, and will continue at UCLA, Oregon and California. … Colorado is losing a linebacker. … Arizona State hopes to land a former Arizona basketball commit.
Chiefs: There will be a Game Seven in Spokane's first-round WHL playoff series with Portland. Kevin Dudley was in the Arena last night and witnessed the Chiefs' 5-2 win over the Winterhawks. The teams will meet in Portland tonight to decide who moves on.
Preps: It's spring break in Washington this week but that doesn't mean there aren't some sports going on. Baseball was played yesterday. … Larry Weir's latest Press Box pod has a prep tinge.
Mariners: You have to give baseball credit. Once the season starts, everyone goes all out. Or not. The M's had their second off day yesterday as they made the long journey to San Francisco. OK then. The momentum of the hot home start may just have been dissipated. Luckily, they should be out of the Bay Area before the rains hit Thursday. … Gene Warnick touches on the M's Gonzaga connection in today's Out of Right Field feature. … Today's two starting pitchers know each other from their youth. The M's Marco Gonzales might be the key to their rotation. … Mitch Haniger is off to a hot start as is the Mariners' offense. 
Seahawks: This offseason is important.  
•••        
• Thanks to everyone who shared their thoughts with me concerning yesterday's column. Until later … 
Local journalism is essential.
Give directly to The Spokesman-Review's Northwest Passages community forums series -- which helps to offset the costs of several reporter and editor positions at the newspaper -- by using the easy options below. Gifts processed in this system are not tax deductible, but are predominately used to help meet the local financial requirements needed to receive national matching-grant funds.
Subscribe to the sports newsletter
Get the day's top sports headlines and breaking news delivered to your inbox by subscribing here.
---