Friends of faux: Designers embrace fake flowers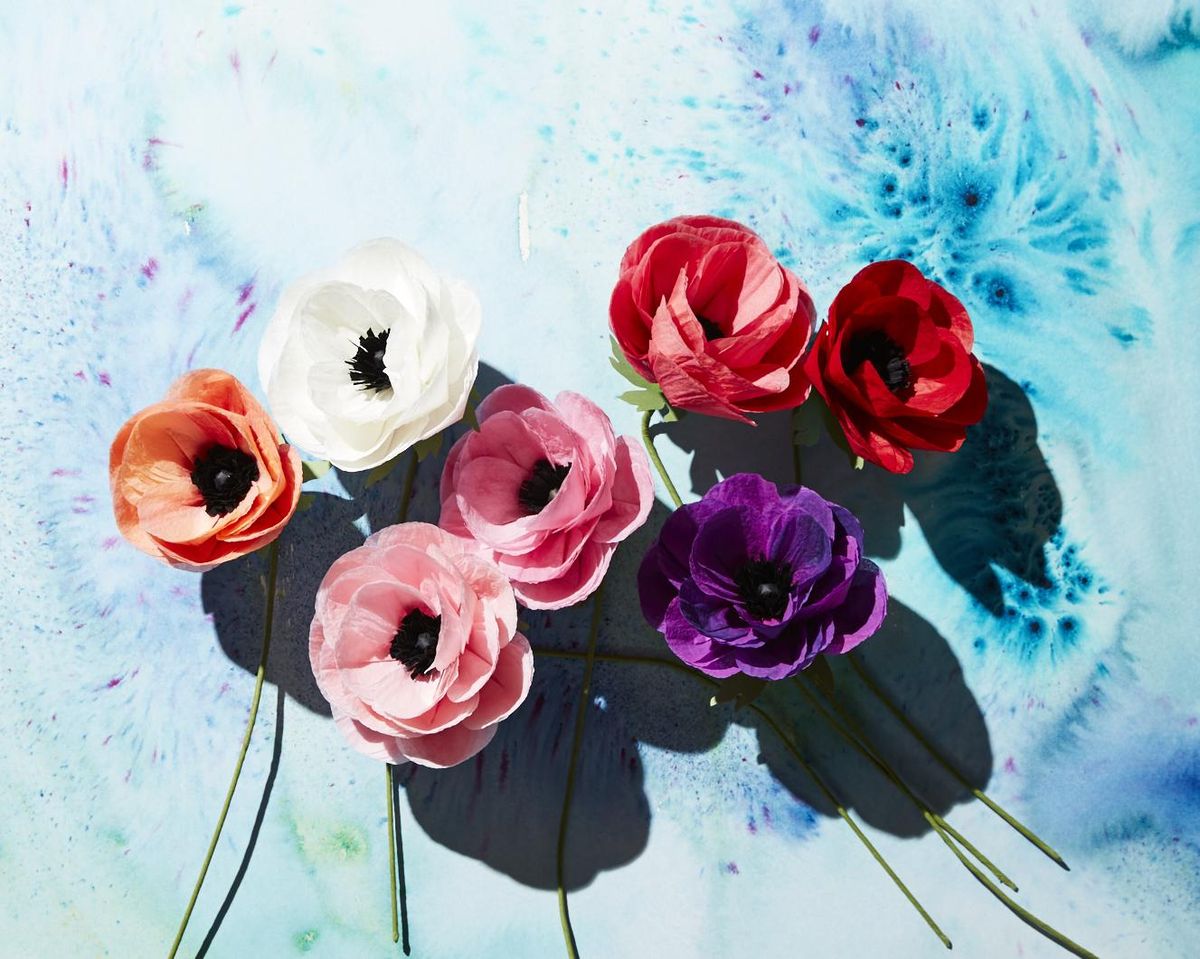 When then-first lady Michelle Obama wanted hibiscus garlands for a Korean state dinner, the fresh blossoms proved too fragile to string together. So artist Livia Cetti was tapped to create gorgeous garlands of paper blooms to adorn the White House. No longer the pariahs of decor, fake flowers are showing up at some of the best addresses.
"There is a place for faux flowers today," says Whitney Robinson, editor in chief of Elle Decor. "They are essentially copies of what you would buy fresh."
Although beautiful arrangements such as the bowl of 400 fresh lavender roses at a Zurich restaurant star in his Instagram feed (@whowhatwhit), Robinson recognizes that "not everyone has the time or budget to be able to buy fresh consistently. We are entering a new era in faux flowers as well, toward a new generation of paper flowers that takes the artistry to the next level."
In the past few years, consumers have embraced artificial flowers, unapologetically welcoming the silk, polyester or poly-blend version of succulents, orchid plants and hydrangea bouquets into their homes. Although they might have once carried a stigma, perhaps harking back to a dusty arrangement on a grandmother's coffee table, the tide has turned, thanks to modern materials and more sophisticated designs. Decorators and design bloggers feature faux flowers in their projects and on social media. Retailers are selling individual faux blooms as well as prearranged mixed bouquets and planters. On Etsy, roses and poppies spring forth in polyester and in tissue paper.
Monica Bhargava, Pottery Barn's executive vice president of design, often mixes real blooms, such as fragrant roses, along with faux on her office desk in San Francisco. Pottery Barn has created flower shops for its faux line and created videos about how to design with them. "All of us are living crazy lives," she says. "It's nice to come home to things like these faux botanicals, which are effortless and fun."
The charm of handcrafted paper flowers is captured by artisans such as Cetti, a paper-flower artist working in the Bronx who was once a stylist for Martha Stewart. She has written two how-two books on paper flowers and sells her wares at high-end shops such as John Derian in New York and on her website, the Green Vase (thegreenvase.com). Her blooms start at $35 each.
"People like the fact that paper flowers stay around for a while," Cetti says. "My objective isn't to be as realistic as possible; it's to find the character and feeling of each flower and interpret that."
Blooms from Spokane's Anenome Paper Flowers (www.paperflowers.com) start a $9 for a blossom. The shop offers a variety of flowers, including daisies ($15 per flower), orchids ($18) and peonies ($43).
Design bloggers, who are always photographing their own spaces and looking for ways to add color and interest, have hastened the flowering of faux. "I don't have the money for fresh flowers in every corner," says blogger Emily A. Clark. "This gives the look and feel of it. I have five kids to water and feed. I don't need anything with more maintenance right now." Incorporating faux flowers hasn't stirred her readers. "I hardly have anyone call me out on it," she says. "Some people are still against it, but I'm over it."
"People want to have the fresh-flower look in their home," says Donna Garlough, style director for Joss & Main. "These let them get the look without the expense or the maintenance." Garlough says that although single branches and sprigs are still popular, Joss & Main is seeing increased interested in prearranged centerpieces, which can cost from $50 to $150. "There's a lot of cool stuff out there, from faux tulips in Mason jars to faux succulents in sculptural organic vessels," she says. Garlough says arrangements are popular for second homes: "Who wants to arrive at a vacation home and be greeted by dead flowers?"
Designer Erin Paige Pitts of Gibson Island, Maryland, and Delray Beach, Florida, can relate. "The quality of faux flowers has come a long way," Pitts says. "The flowers on my dining table in Delray are faux, but no one thinks they are, they look so good. It's nice to get to my house there and have the feeling of flowers even when I haven't been there in weeks."
Although there's no watering, artificial flowers need care. Garlough says that when you unwrap them, "they need a bit of 'zhuzhing,' but so do real flowers." So move them around a bit and fluff out the branches if needed. To keep silk or synthetic arrangements dust-free, you can clean gently with a soft, dry cloth or use the small brush attachment of your vacuum. Cetti advises keeping paper flowers out of direct sun and high-humidity areas. A blow-dryer can be used to get the dust off.
The Spokesman-Review contributed to this report.
---