A&E > Music
Record Store Day is still weeks away, but that doesn't mean we can't salivate over the list of releases
Thu., March 8, 2018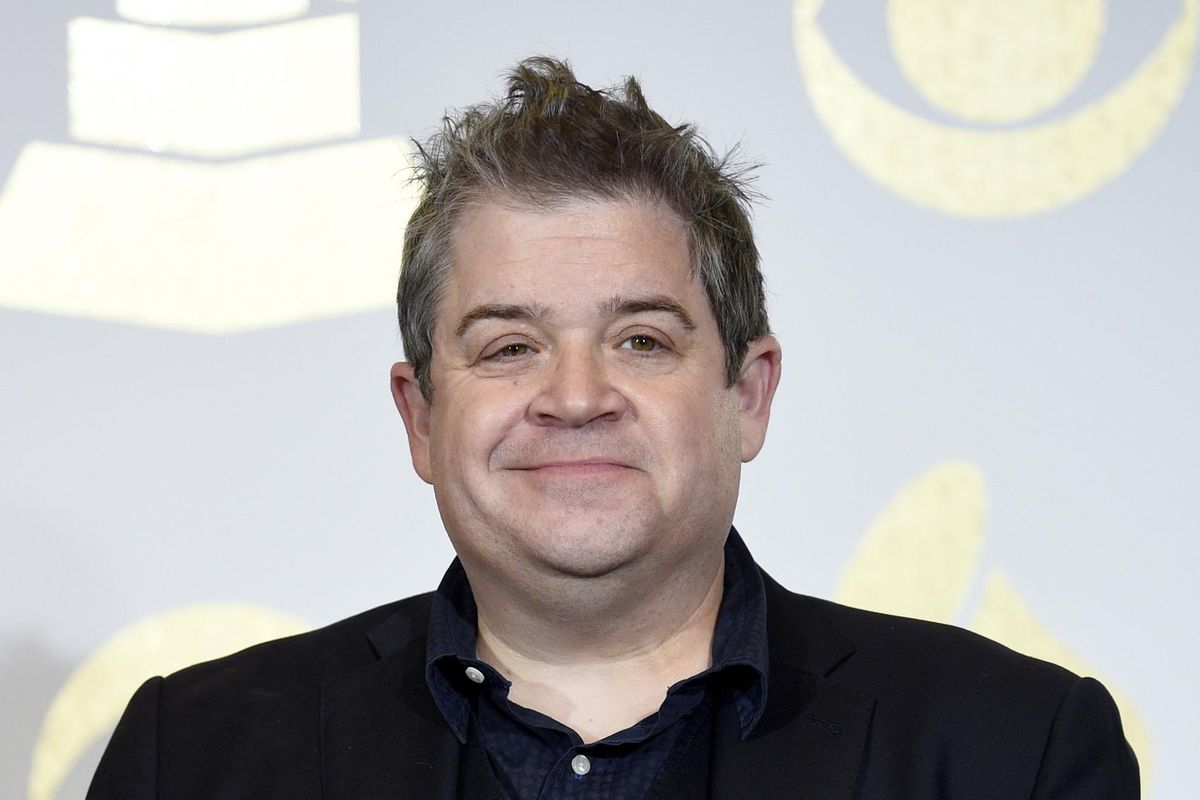 In this Feb. 12, 2017 file photo, Patton Oswalt poses in the press room with the award for best comedy album for "Talking for Clapping" at the 59th annual Grammy Awards in Los Angeles. (Chris Pizzello / Chris Pizzello/Invision/AP)
One day a year, vinyl fans across the country flock to their nearest record store with a list in hand of limited edition records they hope to add to their collection.
This year, Record Store Day falls on April 21, and the complete list of releases, which was announced earlier this week, features some gems.
2018 Record Store Day Ambassadors Run the Jewels are looking out for fans, releasing a Stay Gold metal box for them to house their Run the Jewels record collections.
The box comes with a clear etched 12-inch with Marvel Comics branding, a Run the Jewels slipmat and a sticker.
The Police will release its second single, "Roxanne," on a 7-inch picture disc.
Fans of the late icon David Bowie can add four new records to their collections.
"Bowie Now" is the first commercial release of a rare promotional compilation of tracks from Bowie's "Low" and "Heroes."
"Welcome to the Blackout (Live in London '78)" is a previously unreleased triple LP recorded live at Earls Court, London with a newly designed trifold sleeve.
An "RSD First" release, "David Bowie" is a two-LP set, on heavyweight red and blue vinyl, featuring the mono version of Bowie's self-titled debut album on disc one and the stereo version on disc two.
Finally, fans who enjoyed the edited version of "Let's Dance" made available as a digital download and on streaming services for Bowie's birthday earlier this year should get their hands on this black 12-inch vinyl, which features the full length demo, which clocks in at seven and a half minutes compared to the edited version's five.
"Let's Dance" also features a live version of the song that was recorded live at Pacific National Exhibition Coliseum in Vancouver in 1983.
The Wynton Marsalis Septet will release the "Night Life"/"I'm Gonna Find Another You" picture disc, which was recorded at Jazz at Lincoln Center's annual gala.
"Night Life" features Willie Nelson, and John Mayer plays on "I'm Gonna Find Another You."
Doomtree rapper Dessa will release "Quinine," which includes two songs and a reading of one of her unreleased short stories called "And Now a Short Recess," on clear blue vinyl.
Linkin Park's "One More Live," featuring the late Chester Bennington, will be released as a double LP on gold and black vinyl.
Seattle native and Bartlett regular Noah Gundersen will release "Selections from 'White Noise' Live from KEXP 90.3 FM - September 22."
Indie rock quartet Car Seat Headrest, set to perform at the Knitting Factory on April 11, will release its sixth studio album, 2011's "Twin Fantasy (Mirror to Mirror)," on double vinyl.
Courtney Barnett will give fans a sneak peek at her upcoming album, "Tell Me How You Really Feel," with the release of "City Looks Pretty"/"Sunday Roast."
She'll also release " 'The Double' EP: A Sea of Split Peas," which contains her two previous EPs, "I've Got A Friend Called Emily Ferris" and "How To Carve A Carrot Into A Rose."
Soundgarden, featuring the late Chris Cornell, will release "A-Sides," a compilation of songs from the band's 13-year career, including "Spoonman" and "Black Hole Sun."
Funk/soul/spoken word group Tank and the Bangas, the most recent winners of NPR's Tiny Desk Contest, will release "Live Vibes" on limited edition yellow vinyl.
The Cure will release not one, but two records: a double LP picture disc of the band's 1990 remix album "Mixed Up," and "Torn Down (Mixed Up Extra)," a collection of 16 new remixes by front man Robert Smith.
Knitting Factory favorite Mac DeMarco will also release two records this year, "Old Dog Demos," a collection of never-before-released demos and instrumental tracks, and "Beat Happening Covers" with singer/songwriter Shamir.
If you're looking to laugh, pick up Adam Sandler's 1993 debut album, "They're All Gonna Laugh At You," Patton Oswalt's "Annihilation," which was released on Netflix in October, or "Second Sitting," which features two episodes – "The Rat" and "The Builders" – of the classic British sitcom "Fawlty Towers."
For those feeling nostalgic, pick up the 30th anniversary edition of Rob Base and DJ E-Z Rock's "It Takes Two" on red opaque vinyl, the 20th anniversary edition of Sugar Ray's "Fly," a 7-inch printed on a sea foam green disc, or the 30th anniversary edition of Whitesnake's "1987" on picture disc.
There's also a 7-inch picture disc in the shape of a marijuana leaf to commemorate the 40th anniversary of Cheech and Chong's "Up In Smoke," complete with a scratch and sniff sticker, and a pressing of Marvin Gaye's "Let's Get It On" in honor of the album's 45th anniversary.
Record Store Day has plenty for movie buffs too.
"Star Wars: The Last Jedi" features two pieces from the movie by famed composer John Williams on a Porg-shaped 10-inch, and Sufjan Stevens' "Mystery of Love" EP includes the Academy Award-nominated song of the same name from "Call Me By Your Name."
Eric Clapton's "Rush (Music from the Original Motion Picture Soundtrack)," featuring the original version of "Tears in Heaven," will also be released.
Local stores participating in Record Store Day are Resurrection Records, 1921 W. Northwest Blvd.; All the Best CDs, 1900 N. Hamilton St.; Recorded Memories, 1902 N. Hamilton St.; Groove Merchants, 905 W. Garland Ave.; and 4,000 Holes, 1610 N. Monroe St.
In Idaho: The Long Ear, 1620 N. Government Way, Coeur d'Alene.
For more information about Record Store Day and a complete list of RSD releases, visit recordstoreday.com.
Local journalism is essential.
Give directly to The Spokesman-Review's Northwest Passages community forums series -- which helps to offset the costs of several reporter and editor positions at the newspaper -- by using the easy options below. Gifts processed in this system are not tax deductible, but are predominately used to help meet the local financial requirements needed to receive national matching-grant funds.
Subscribe to the Spokane7 email newsletter
Get the day's top entertainment headlines delivered to your inbox every morning.
---