Rescue workers in Poland locate 3rd coal miner, 4 missing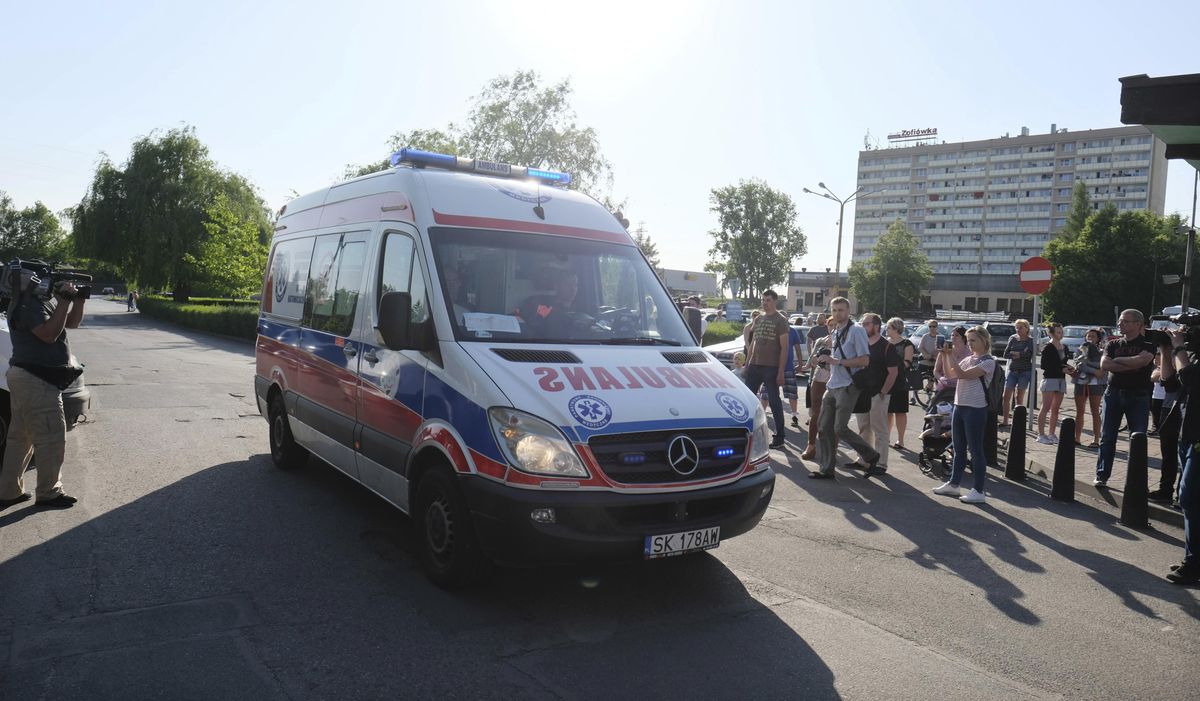 WARSAW, Poland – Rescuers have located a third miner out of seven who went missing after an earthquake struck a coal mine Saturday in southern Poland, a mining official said. Two were rescued earlier with non-life threatening injuries.
Daniel Ozon, head of the Jastrzebie Coal Company, said they can see the third miner and have contact with him, but they still need to reach him. Four miners have yet to be located.
More than 200 rescuers and support teams were working through the rubble and pumping air to the search area to find the missing miners, Ozon said.
The rescue operation was launched at 11:25 a.m. Saturday after a temblor occurred at the Zofiowka coal mine, said Katarzyna Jablonska-Bajer of the coal company. The mine is located in the southern town of Jastrzebie-Zdroj near Poland's border with the Czech Republic.
Jablonska-Bajer said four miners were quickly brought to the surface but contact was lost with seven others who were 2,950 feet underground, preparing a new corridor for extraction work.
Poland's State Mining Authority said the temblor had a magnitude of 3.4, while the European Mediterranean Seismological Centre pegged it at 4.3. TVN24 said the quake was also felt on the surface and shook some houses.
"There has never been such a powerful quake at the mine," Jablonska-Bajer said.
High methane levels in the mine delayed rescuers from trying to reach the accident site for several hours.
Prime Minister Mateusz Morawiecki, who arrived at the mine Saturday night, said the rescuers were working non-stop and using the best equipment to reach the missing miners but they were running into blocks of rubble.
"We are doing everything to save the miners," he told reporters.
Miners' relatives gathered in front of the mine Saturday waiting for the latest information, while the families of the missing were brought into the building.
Coal mining is a major industry in Poland. Coal remains the main source of energy and heating in the country but Poland is taking some steps to shift toward renewable, cleaner sources of energy.
The Main Statistical Office said some 58.7 million tons of coal were extracted last year in Poland, some 4.8 million tons less than in 2016.
Many of Poland's mines are dangerous, with methane gas that has led to a number of deadly explosions and cave-ins.
So far this year, four miners have been killed at different coal mines, according to the State Mining Authority.
In 2016, eight miners were killed in a cave-in at the Rudna mine in Polkowice and methane explosions killed five miners at the Myslowice-Wesola mine in 2014.
---