12 for 12: A dozen Pac-12 players Washington State ducked in 2017 because of injury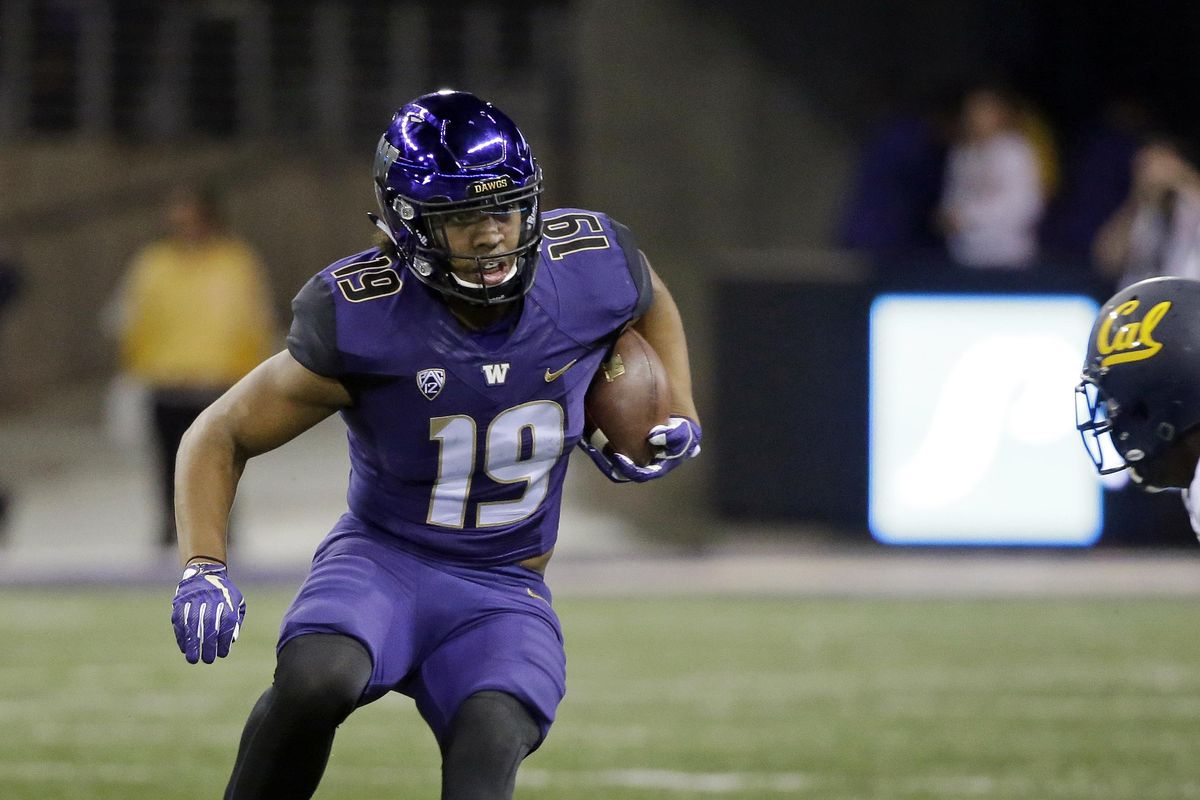 Injuries pummeled the Pac-12 Conference in 2018 and it's safe to wonder if the league would have put on a slightly better show during bowl season had a few key players avoided the long-term ailments that kept them off the field the majority of the year.
The Pac-12 was so injury-prone that one columnist managed to successfully compile an all-injury team, filling out nearly every spot on the field with a player who'd seen his season truncated. The group, highlighted by players such as Oregon QB Justin Herbert, Washington OL Trey Adams and Washington State LB Peyton Pelluer, could have given Alabama a run for its money.
The Cougars, like everyone else in the Pac-12, missed out on some of the conference's top talent in 2017. Here's a dozen of those players they'll have to see this fall.
Justin Herbert, QB, Oregon – In many way-too-early NFL Draft projections, Herbert is being pegged as the top quarterback prospect for 2019. The Oregon junior has done plenty of damage in two seasons as the Ducks' starter, but the Cougars have managed to dodge him not once, but twice. It wasn't until the week after a 2016 game at Martin Stadium that Herbert won the starting job. The first game he missed in 2017 after suffering a collarbone injury happened to be a 33-10 WSU rout in Eugene.
Trey Adams, OL, Washington – A 41-14 loss to Washington in the Apple Cup was hard to swallow as is. Then you factor in the crop of players – on both sides of the ball – the Huskies were missing because of injury. Adams, an imposing left tackle at 6-foot-8, 327 pounds was named first-team All-America by the Football Writers Association of America in 2016 but didn't suit up for the Huskies in 2017 after Oct. 14. He could have gone pro, but much to the chagrin of WSU and eight other Pac-12 opponents, he's back for one final round of college ball.
Demetris Robertson, WR, Cal – As other wide receivers developed throughout the season, Robertson's absence wasn't quite as noticeable. Then again, the Golden Bears missed out on bowl eligibility by one game and lost three games by three points or loss, so you wonder what could have been had the former freshman All-American stayed healthy.
Chico McClatcher, WR, Washington – Perhaps it didn't show, but the Huskies were ultrathin at receiver by the time they met up with the Cougars. McClatcher and two other top pass-catchers had already sustained season-ending injuries. But without Dante Pettis, McClatcher, a flashy, versatile junior, expects to be more of a focal point for UW in 2018.
Porter Gustin, LB, USC – A wave of injuries hit the Trojans right before their trip to Pullman. On the defensive side, the most notable absence was Gustin, a punishing edge-rusher who was shut down after suffering an early-season toe injury. A former five-star recruit and All-Pac-12 honorable mention linebacker, Gustin, if healthy, could work his way into the first round of NFL mock drafts this season.
Hunter Bryant, TE, Washington – Bryant missed four games at the end of the season but still ranked second on the Huskies' catch chart with 22 receptions and earned ESPN Freshman All-American honors. The Cougars should see plenty of him this fall.
Patrick Laird, RB, Cal – After missing his only game of the season against the Cougars, Laird, a former walk-on and Burlsworth Trophy semifinalist, gashed his next five opponents for 727 rushing yards and four touchdowns.
Chase Hansen, S, Utah – The former All-Pac-12 honorable mention safety passed on a chance to turn pro early and returns as one of the league's most savvy defenders.
Toa Lobendahn, OL, USC – Not since 2014 has Lobendahn completed a full season without injury. While his health continues to be a major question mark, Lobendahn has shown the ability to play all three spots on the O-line, though the Trojans will ask him their former Freshman All-American to anchor the center position.
Alijah Holder, Stanford – On the day Luke Falk became the Pac-12's career passing yards leader, Stanford could have used one of its lockdown corners, who sustained a season-ending leg injury the week prior against Oregon State.
Dillon Mitchell, WR, Oregon – Oregon's passing game was barely at half-strength when the Cougars visited. Not only were the Ducks without Herbert, they were also missing his top receiver. Mitchell caught 21 passes for 287 yards in his final three games last year.
Marquise Blair, S, Utah – Blair established himself as one of the Pac-12's most physical safeties through nine games, amassing 48 tackles and three tackles for loss before a lower-leg injury derailed the rest of his rookie season at Utah.
---