Spokane Valley's Dawson Gillingham aims to make impact on community through service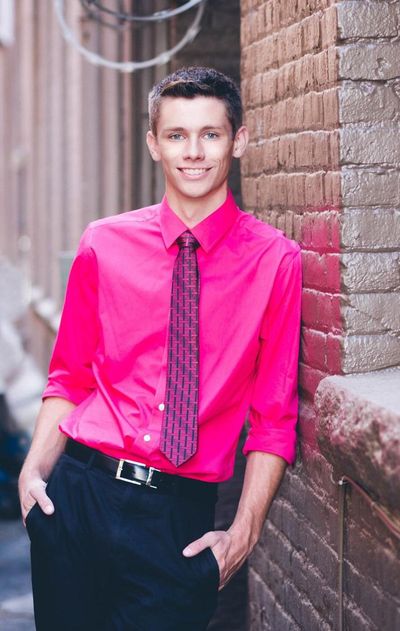 If you find yourself believing the cliché that all teenagers are self-centered narcissists, prepare to have your world rocked as you get acquainted with Dawson Gillingham, a senior at Spokane Valley High School.
His postsecondary plans include an apprenticeship as an electrician, but what he's really about is serving the community, something he has already engaged in during his four years at Spokane Valley.
"Next year," he said, "I plan to do lots of volunteer work. I've done some already, but I want to expand on that. I want to be able to help, and to make an impact on the community."
SVHS is a project-based school of choice located in the West Valley School District. Its mission statement says that Spokane Valley was "founded on relationships," and that was the appeal for Gillingham after he completed eighth grade at Summit School, another project-based program.
"I knew many people who had been here," he said, "and they all said they enjoyed the school and their teachers. I wanted more of a hands-on experience than I would get in a traditional school, so I knew that this would be the right place for me."
Among Gillingham's projects have been construction of a playhouse for the Vanessa Behan Crisis Nursery and tutoring kindergarten students. In addition to his school-based service, he has volunteered extensively through his church.
"One of the things I like best about Spokane Valley," he said, "is that our focus is on helping others for the purpose of making a difference, not to build a resume. I was able to get out into the community at 14 and 15 years old, talking with people and working to do that.
"I have a great desire to succeed, and lots of determination. But I think that's what our whole senior class is all about. We all strive to be successful, but also to serve as good examples for younger students."
He speaks highly of the staff at SVHS, where teachers integrate traditional work into real-world issues and focus on engaging with students, building relationships that will outlast a more conventional educational approach.
One of those teachers, Michelle Marsura, has had Gillingham in math for three years and also worked as his project adviser. She speaks glowingly of his attitude and his effort.
"Dawson is articulate, a great communicator who is able to engage with others in a mature and effective way," Marsura said. "More than that, though, he is unfailingly kind, and always respectful of his teachers and peers. I've never heard him say anything mean or negative in all the time I've known him."
Offering one example of Gillingham's commitment to learning, Marsura pointed out that when he had to drop her calculus class this year because of a scheduling conflict, he continued to work independently to master the curriculum, even though he'll get no academic credit for it.
He said he'll have fond memories of SVHS.
"I think what I'm most proud of is how welcoming we are as a student body to new kids, whether they're coming as freshmen or transferring from other schools," he said. "Morale is really high because everybody enjoys being here and helping each other out."
And that's a myth buster.
---