A&E > Music
Trevor Hall introduced fans to 'Fruitful Darkness' piece by piece
Tue., Sept. 11, 2018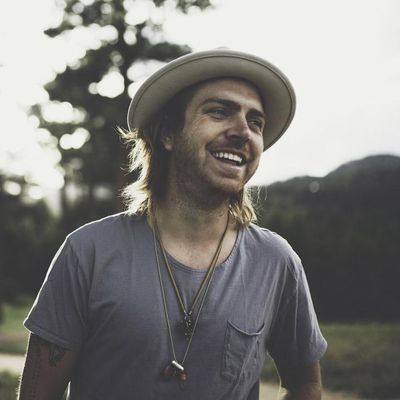 Rather than independently release his latest album "The Fruitful Darkness" in one fell swoop, acoustic folk/reggae singer Trevor Hall decided to give fans a handful of songs at a time, allowing them to really appreciate each song before moving onto the next batch.
Part one featured the first three songs: the title track, "Sagittarius" and "Arrows."
The title track, Hall wrote, established the "sankalpa," or intention of the album.
Writing about part two, the songs "Up There," "Wander," "Moon/Sun" and "If I Was a Warrior," Hall said "Up There" details a meeting he'd been dreaming about having for years, and "Wander" is the first song he wrote with Sean Bowe, who co-produced "The Fruitful Darkness," which was released in its entirety in June.
"My Heart, Your Heart," "What I Know," "A Reminder" and "Karma" were released as part three.
"A Reminder" is about Hall's first trip to India, and "Karma" was the first song he wrote about the stars.
The final piece of the puzzle came with the release of "Jupiter's Call," "The Weaver," "Free" and "Everything I Need."
"Jupiter's Call" is another song inspired by the stars, and Hall wrote "Free" to remind himself of a special experience he had playing a music festival in Squamish, British Columbia.
"This song is about understanding that all of the answers can be found within me – something that my teachers have always told me, but that I couldn't understand until I realized for myself," Hall wrote about "Everything I Need." "Everything is within. I have everything I need. You have everything you need. Everything is full. 'The Fruitful Darkness' is all around us. The magic is always there."
Local journalism is essential.
Give directly to The Spokesman-Review's Northwest Passages community forums series -- which helps to offset the costs of several reporter and editor positions at the newspaper -- by using the easy options below. Gifts processed in this system are not tax deductible, but are predominately used to help meet the local financial requirements needed to receive national matching-grant funds.
Subscribe to the Spokane7 email newsletter
Get the day's top entertainment headlines delivered to your inbox every morning.
---