Gathering at the Falls Powwow opens Friday with grand entry, runs through Saturday evening A little boy who was still a little shaky with his walking skills stood just outside of a procession of dancers who were dressed in full regalia and that wrapped around in a spiral as they sang Friday night.
The boy watched in awe until a dancer grabbed his hand and they became part of the grand entry to the 28th Gathering at the Falls Powwow in Riverfront Park.
The Gathering at the Falls honors the historic gathering of tribes from across the region at Spokane Falls.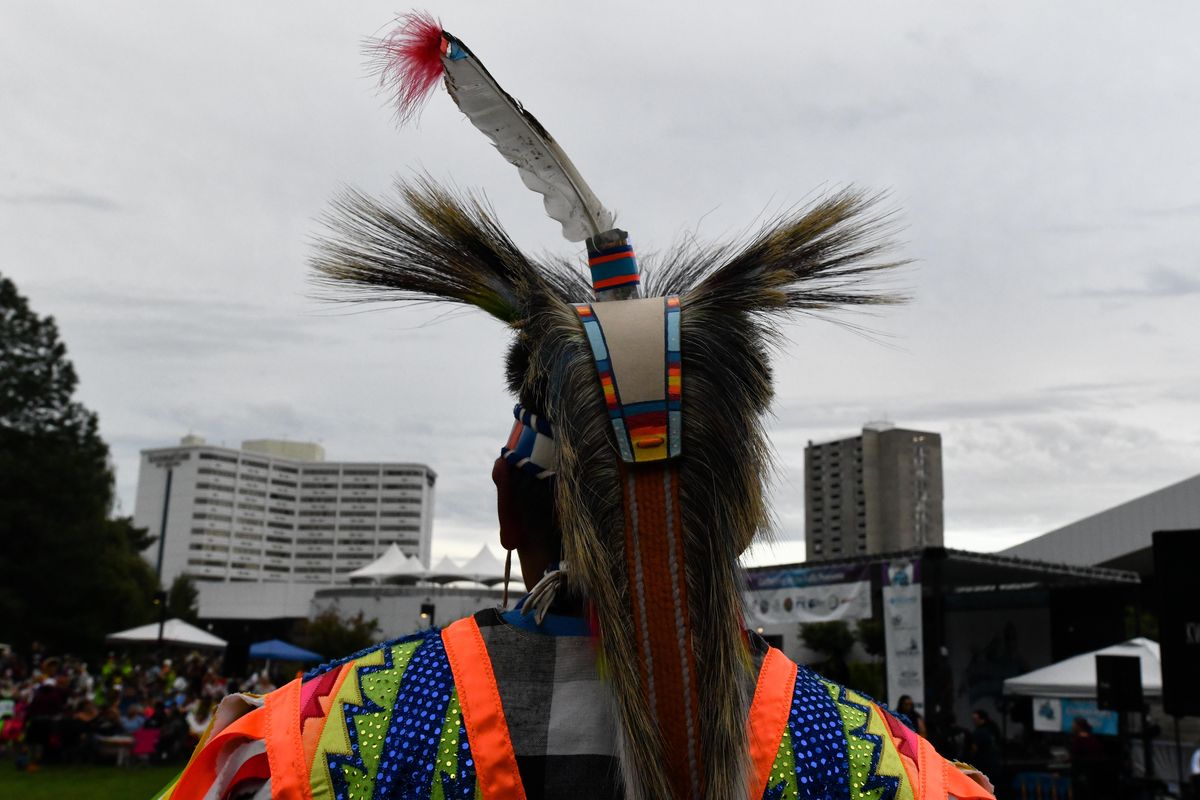 Almost a million Chinook salmon would make their way up to the Spokane River and native fisherman would gather to catch fish.
Salmon no longer reach what is now the city of Spokane, due to commercial fishing and the construction of dams along the Spokane and Columbia rivers that prevent fishmigration. But the Gathering continues as a chance to bring together and share cultures.
Ramona Croff and her 19-year-old daughter Julianne Scabbyrobe drove from Browning, Montana, for the powwow.
"I've never really been to a powwow in the city before," Scabbyrobe said, as she braided her hair.
Scabbyrobe plans to compete in the women's traditional dance competition.
Croff, a member of the Blackfeet tribe, was returning to the Gathering after a long absence.
"We just always hear about it every year," Croff said, noting she hadn't had a chance to make it in over fifteen years.
The 2019 powwow runs through Saturday in Riverfront Park, with a variety of events and activities scheduled, including dance and drums contests, and the Gathering continues Sunday with a Native American art show at River Park Square mall.
Taylor Birdtail works in wellness and prevention at The Native Project, a nonprofit that offers a variety of both medical and psychological services and sponsors Saturday's Diabetes Poker Fun Run/Walk.
Birdtail said the powwow offers a great chance to get out in the community and share resources, Birdtail said. And those opportunities keep her coming back.
"I'm a lifer," Birdtail said.
---