News > Crime/Public Safety
Lori Isenberg pleads guilty in Coeur d'Alene to embezzling housing funds
UPDATED: Tue., Jan. 29, 2019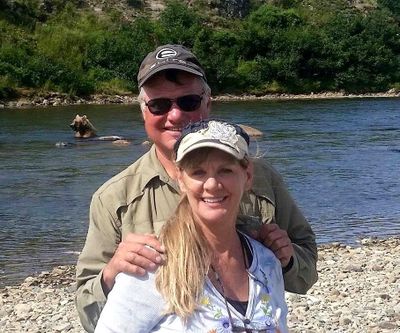 A Coeur d'Alene woman, who remains under investigation for the suspicious death of her husband in February, pleaded guilty Tuesday to embezzling more than a half million dollars from the North Idaho Housing Coalition.
Laurcene "Lori" Isenberg, 64, appeared at 3:30 p.m. Tuesday and pleaded guilty to three counts of wire fraud, which carries a maximum of 20 years in federal prison. U.S. District Court Judge Edward Lodge will sentence Isenberg April 30.
Isenberg was indicted in October on four counts after investigators say she embezzled about $580,000 from funds that were supposed to go to help poor people find affordable housing. She agreed to plead guilty to three counts of wire fraud in November.
Also on Tuesday, Isenberg's daughters, Jessica F. Barnes, 36, and Amber A. Hosking, 39, were sentenced after they previously pleaded guilty to one count of conspiracy to commit program theft.
They pleaded guilty to receiving funds that Isenberg embezzled from the housing coalition.
Both Barnes and Hosking apologized during the sentencing at which Lodge sentenced them each to three years probation and 100 hours of community service.
Lodge also ordered Hosking to pay $16,500 in restitution and Barnes to pay $15,500, Assistant U.S. Attorney Traci Whelan said.
Isenberg remains under investigation for the suspicious death of her husband, 68-year-old Larry Isenberg. She told Kootenai County deputies that he fell out of the couple's boat on Feb. 13 on Lake Coeur d'Alene. His body was later recovered and an autopsy revealed he most likely died from an overdose of Benadryl.
Local journalism is essential.
Give directly to The Spokesman-Review's Northwest Passages community forums series -- which helps to offset the costs of several reporter and editor positions at the newspaper -- by using the easy options below. Gifts processed in this system are not tax deductible, but are predominately used to help meet the local financial requirements needed to receive national matching-grant funds.
Subscribe to the Coronavirus newsletter
Get the day's latest Coronavirus news delivered to your inbox by subscribing to our newsletter.
---