News > Spokane
100 years ago in Spokane: NAACP chapter established; health officer allows dancing again
Thu., Jan. 31, 2019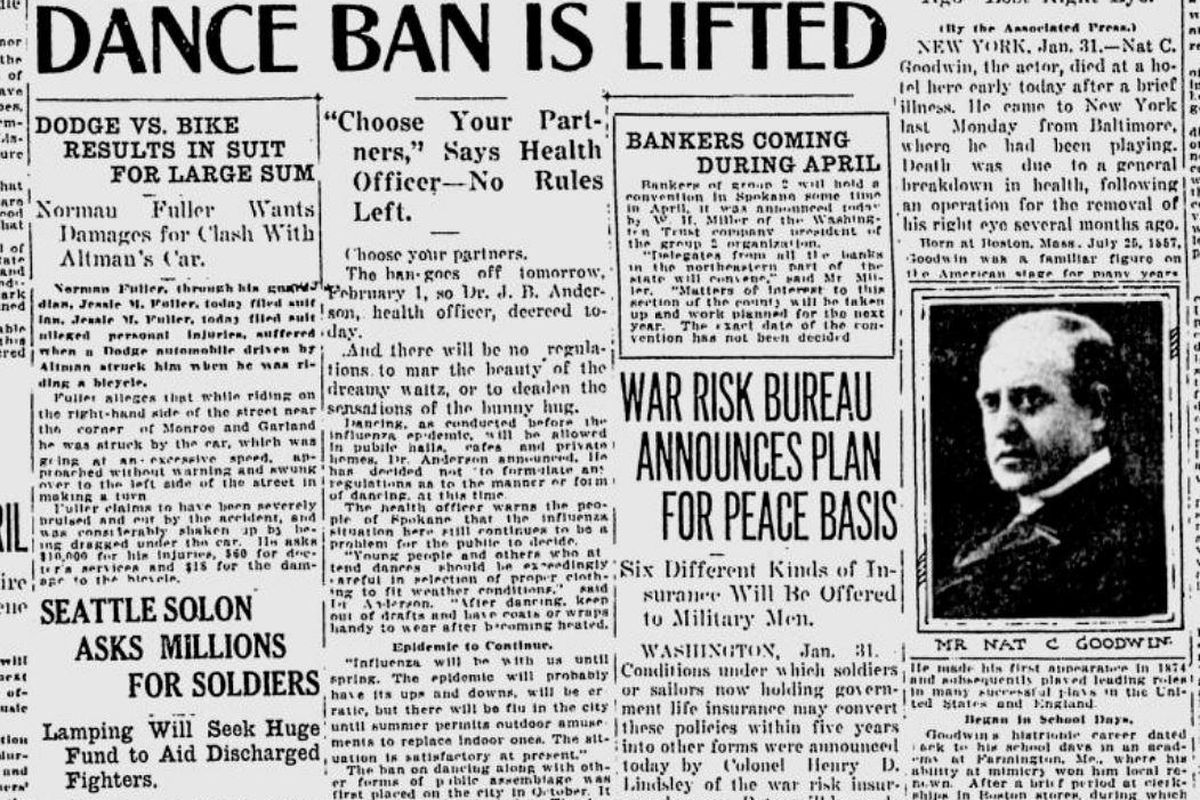 The ban on public dances – the last vestige of the Spanish flu quarantine – was finally lifted, the Spokane Daily Chronicle reported on Jan. 31, 1919. Dance had been banned as a way to prevent the spread of flu. (Spokesman-Review archives)
Spokane formed its own branch of the National Association for the Advancement of Colored People.
In a meeting at the Bethel A.M.E. Church, 94 people signed up for initial membership. They elected the Rev. T.F. Jones the temporary president.
"The object of the organization is to adjust differences between the races growing out of social, economic or industrial conditions," Jones said. "It is our aim to promote the welfare of the colored race in general. We are advocating equal right of franchise and better facilities for the education of colored folks in the southern states."
From the flu beat: The ban on public dances – the last vestige of the Spanish flu quarantine – was finally lifted.
There would no longer be, in the words of the Spokane Daily Chronicle, "regulations to mar the beauty of the dreamy waltz or to deaden the sensations of the bunny hug."
However, Dr. J.B. Anderson, the city's health officer, advised Spokane residents to use caution.
"Young people and others who attend dances should be exceedingly careful in selection of proper clothing to fit weather conditions," he said. "After dancing, keep out of drafts and have coats or wraps handy to wear after becoming heated."
The Spanish flu was not totally vanquished – there were still a few new cases and some deaths – but the worst was long past. Anderson said the current situation was "satisfactory" but the flu would probably linger until summer.
Local journalism is essential.
Give directly to The Spokesman-Review's Northwest Passages community forums series -- which helps to offset the costs of several reporter and editor positions at the newspaper -- by using the easy options below. Gifts processed in this system are not tax deductible, but are predominately used to help meet the local financial requirements needed to receive national matching-grant funds.
Subscribe now to get breaking news alerts in your email inbox
Get breaking news delivered to your inbox as it happens.
---