News > Spokane
Medical examiner rules Richard Coffee died of drowning; family still seeks answers in mysterious death
UPDATED: Tue., July 30, 2019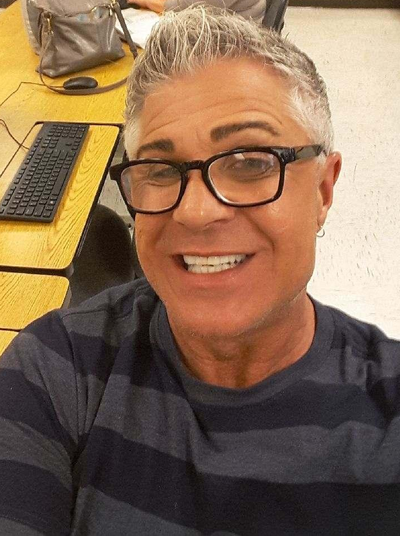 A 56-year-old man whose body was found floating in the Spokane River near the Division Street Bridge after spending weeks in the water died of drowning, the Spokane County Medical Examiner said Monday.
While Richard Grant Coffee's manner of death remains undetermined, the medical examiner ruled methamphetamine intoxication and dilated cardiomyopathy – a heart condition in which the heart is unable to pump enough blood – were contributing factors.
Coffee was discovered June 1 near the bridge after being reported missing in mid-May. He was last seen on Mother's Day, May 11, leaving the Colton Street Walmart in north Spokane.
Spokane police say Coffee exchanged heated words with a man in the store's parking lot before leaving alone in his car. While the man has yet to be questioned, family members, referencing conversations with detectives assigned to the case, said he likely had nothing to do with the investigation as he was still in the store when Coffee drove away.
Coffee's 2012 Chevrolet Malibu was found a week later parked in a northern parking lot of Spokane Community College near the Spokane River. It was locked, and inside were flowers, a cheesecake and potting soil he'd purchased for Mother's Day, according to family.
Rebecca LaFleur, Coffee's younger sister, said Tuesday that Coffee had been suffering from chronic obstructive pulmonary disease (COPD) that could have resulted in him losing consciousness and falling into the water. She said, based on conversations with a representative at the medical examiner's office, that her brother had low amounts of meth and alcohol in his system, which could have exacerbated his condition.
According to conversations she had with detectives, LaFleur said police recently obtained records on Coffee's cell phone, which remains missing. It showed his phone was within a five-mile radius of a tower near Walmart the night of May 11. It wasn't until the following afternoon that it pinged a tower closer to the community college.
LaFleur said police are awaiting responses from Facebook and Google for messages he could have sent before his death. The last phone call he made, according to family, was to his mother Fredia Arocho after the incident at Walmart.
"I think this has just confused us more," said LaFleur, who was hoping for closure. "I wanted there to be some type of drug in his system. I wanted some kind of answer. It actually just opened up new questions."
Local journalism is essential.
Give directly to The Spokesman-Review's Northwest Passages community forums series -- which helps to offset the costs of several reporter and editor positions at the newspaper -- by using the easy options below. Gifts processed in this system are not tax deductible, but are predominately used to help meet the local financial requirements needed to receive national matching-grant funds.
Subscribe to the Coronavirus newsletter
Get the day's latest Coronavirus news delivered to your inbox by subscribing to our newsletter.
---