Marketing > EVERCANNABIS
Why terpenes are becoming more important than THC
Fri., March 1, 2019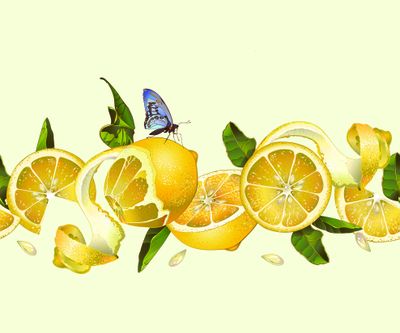 Modern research on possible pharmacological uses for the cannabis plant started in the 1940s with the discovery of cannabidiol, a compound connected to pain relief. Studies continued into the 1960s when Raphael Mechoulam and Yechiel Gaoni discovered delta-9-tetrahydrocannabinol, better known as THC, at a research institute in Israel. Today, we now know of 113 cannabinoids that are naturally produced in the cannabis plant. In the last few years, the focus and attention from researchers and consumers alike have been shifting away from cannabinoids and more to terpenes, a natural substance in all plants, fungi and even some insects. Terpenes are responsible for the unmistakable aroma and flavors of cannabis. Hundreds of individual terpenes have been discovered, and not just in leaves and flowers. They are responsible for the demure aroma of chamomile flowers and the nostalgic smell of a Christmas tree. Many commonly used essential oils contain upwards of 99 percent terpenes. Research on terpenes has shown that cannabis is the only plant with so many individual combinations of terpenes in each phenotype. Besides providing distinct aroma, terpenes are believed to create a sort of language that plants can use to communicate with one another. A 2012 study conducted by Hirokazu Ueda, Yukio Kikuta, and Kazuhiko Matsuda at Kinki University in Japan showed that a plant recently infected by pests will begin to develop specific terpenes. These terpenes work as a deterrent to the pests but they also signal nearby plants, which develop this same pest-deterring terpene. In locations frequented by grazing animals, plants signal to each other by creating bitter terpenes that won't be as tasty. Each individual terpene can potentially have its own use in pharmacology, and research on the effects of inhaling or topically applying compounds like d-Limonene, Linalool, a-Pinene, and other terpenes are easily found. Popular terpene d-Limonene is found highly concentrated in citrus peels. A 2002 study used the essential oils of citrus to study and show that the essential oil, made up of around 35 percent of limonene, could inhibit anxiety. Using this line of thinking, cannabis cultivars like Tangie and Super Lemon Haze, which are both high in limonene, could be especially valuable for the anxiety-ridden. This is just one of many examples that discuss the effects that terpenes can have when inhaled. The role of terpenes in the plant is an essential one, but their high vapor point makes them easy to lose in the manufacturing process. Rudimentary extraction techniques can bring the materials to a high temperature and pressure, ultimately stripping away terpenes in the process. Companies making cartridges and edibles using distillates will come away with a product that doesn't have cannabis flavor, but unfortunately, it also lacks the depth of effect provided by tasty terpenes. To bring this lost flavor back in, some producers have begun adding botanically-derived terpenes into their extract and edible products. This approach could present a view of the future of cannabis production. Consumers are beginning to develop a greater palate and are starting to seek specific strains that focus on individual flavors and effects they are looking for. We are on the cusp of a full industry shift from breeding mostly high-THC products and quickly extracting them to strip away cannabinoids, moving toward a time of cultivating flower and pulling extracts with robust terpene profiles.
Local journalism is essential.
Give directly to The Spokesman-Review's Northwest Passages community forums series -- which helps to offset the costs of several reporter and editor positions at the newspaper -- by using the easy options below. Gifts processed in this system are not tax deductible, but are predominately used to help meet the local financial requirements needed to receive national matching-grant funds.
Subscribe now to get breaking news alerts in your email inbox
Get breaking news delivered to your inbox as it happens.
---