Sports > Gonzaga basketball
John Blanchette: Depth and defense against offense and athleticism makes for tough choice in fictional battle between Gonzaga's best
Mon., March 18, 2019 Picked up those inseparable buddies and Zags fans, Hysteria and Horse Sense, hitchhiking back from Las Vegas after cashing in their return flight tickets to put everything on Gonzaga to win against Saint Mary's.
Horse Sense: "First I let you talk me into the buffet at Circus Circus, and now this."
Hysteria: "Like I was supposed to predict the Zags would shoot 12 percent. And who knew the Gaels had another Crocodile Dundee at center?"
Horse Sense: "Well, we've got 16 hours of road time to kill, pal. What topic will we entertain our driver with today?"
Hysteria: "What else?"
Horse Sense: "Again?"
Hysteria: "It's a question for the ages!"
Horse Sense: "If by that you mean you've been harping on it since Maui, then I guess that's true."
Hysteria: "The 2017 Zags vs. the 2019 Zags: who wins?"
Horse Sense: "Bartenders?"
Hysteria: "C'mon, you've got to engage on this one!"
Horse Sense: "Oh, all right. I figure this will be the last time anyway. You can only handle one obsession at a time and if the Zags fall to a No. 2 seed on Selection Sunday …"
Hysteria: "Hey! That'll be five Our Fathers and five Hail Marys for you!"
Horse Sense: "But I'm apostate."
Hysteria: "I know a good doctor for that."
Horse Sense: "Never mind. OK, here goes: I'm taking the 2017 Zags."
Hysteria: "Amazing. I should have known."
Horse Sense: "What? They were chopped liver or something? Geez, they were the national runners-up. Seems perfectly reasonable …"
Hysteria: "That you always live in the past? That you're always Captain Killjoy when it comes to the now? What makes you think these Bulldogs can't get to the title game – and win it? Oh, let me guess: Professor Pooh-Pooh has some probabilities based on some obscure historical factoids that say this year's team doesn't make the second weekend – or shows up at the wrong arena!"
Horse Sense: "Can I get you a Xanax?"
Hysteria: "I guess the Saint Mary's game has me a little wound up."
Horse Sense: "Look, I love the 2019 Zags. Most fun to watch of any Gonzaga team I've seen. And, yeah, I can see them playing for the big prize in Minneapolis. But you wanted a clinical assessment of one team against another. And I'm not even suggesting this is a slam dunk."
Hysteria: "Speaking of which, you do realize this year's Zags have 131 dunks and the '17 team had just 97?"
Horse Sense: "Well, I guess that's game, set, match. What'll we talk about for the next 15 hours and 55 minutes?"
Hysteria: "All I'm saying is that the 2019 Zags are a nightmare for defensive game-planners. High octane, baby! Even with The Loss in Las Vegas That Shall Not Be Mentioned Again, they've only been held under 80 points seven times. Heck, Mark Few even told them they were "a thing of beauty" after one game."
Horse Sense: "And so they are. But so was the '17 team's defensive grit, even if that's harder to appreciate. Here's what they gave up in their NCAA run that year: 46 points, 73, 48, 49, 73 and 71. Those Zags would have never given up 103 to North Carolina. When it comes to Gonzaga basketball, that elite defense changed the whole zeitgeist."
Hysteria: "I didn't sneeze."
Horse Sense: "(Sigh)"
Hysteria: "I loved that defensive mentality. But they were good on D right out of the gate. This team has made huge strides that way. That stretch in December was brutal for travel, competition and fatigue. Without Killian Tillie and Geno Crandall, those guys were wearing down. Not anymore."
Horse Sense: "That's a reasoned, level-headed argument without one exclamation point. I'm proud of you."
Hysteria: "I've got more. That '17 team's offense tailed off a bit the last third of the season. All that balance they showed before New Year's became a little Nigel-centric at times. You saw it at the end of the title game. Rui and Brandon might be the big guns on this team, but there are lots of guys to take the big shot."
Horse Sense: "Who are you and what have you done with my buddy Hysteria?"
Hysteria: "Ha! This year's Zags by 10!"
Horse Sense: "I knew it couldn't last. You make some great points. But I'll stake my claim on a few other things. Brandon Clarke might be an elite shot blocker, but the '17 Zags had paint protectors, not simply rim protectors. Jordan Hunter isn't backing down Przemek Karnowski for a dinky jump hook. With Tillie still not in full rhythm, the rotation is thinner – and, yes, that's even with Jeremy Jones' defensive versatility. Rebounding will be this team's bugaboo."
Hysteria: "The 2017s had no Rui, no Clarke. I'll take athleticism and that incredible offense."
Horse Sense: "I'll go with depth, defense, old souls and sinew. I only have one caveat."
Hysteria: "What's that?"
Horse Sense: "Just don't let the officiating crew that called the 2017 championship game work this one."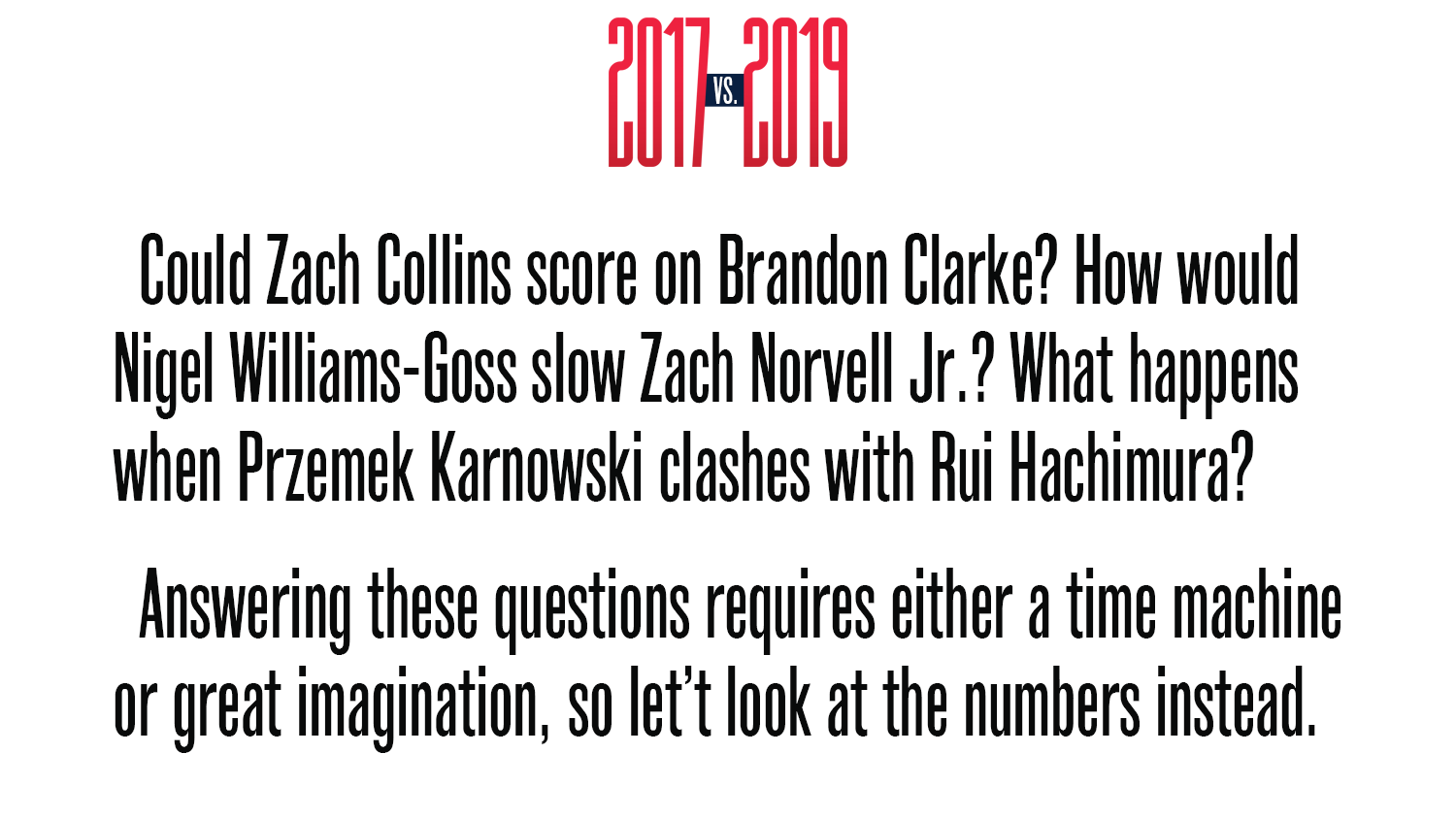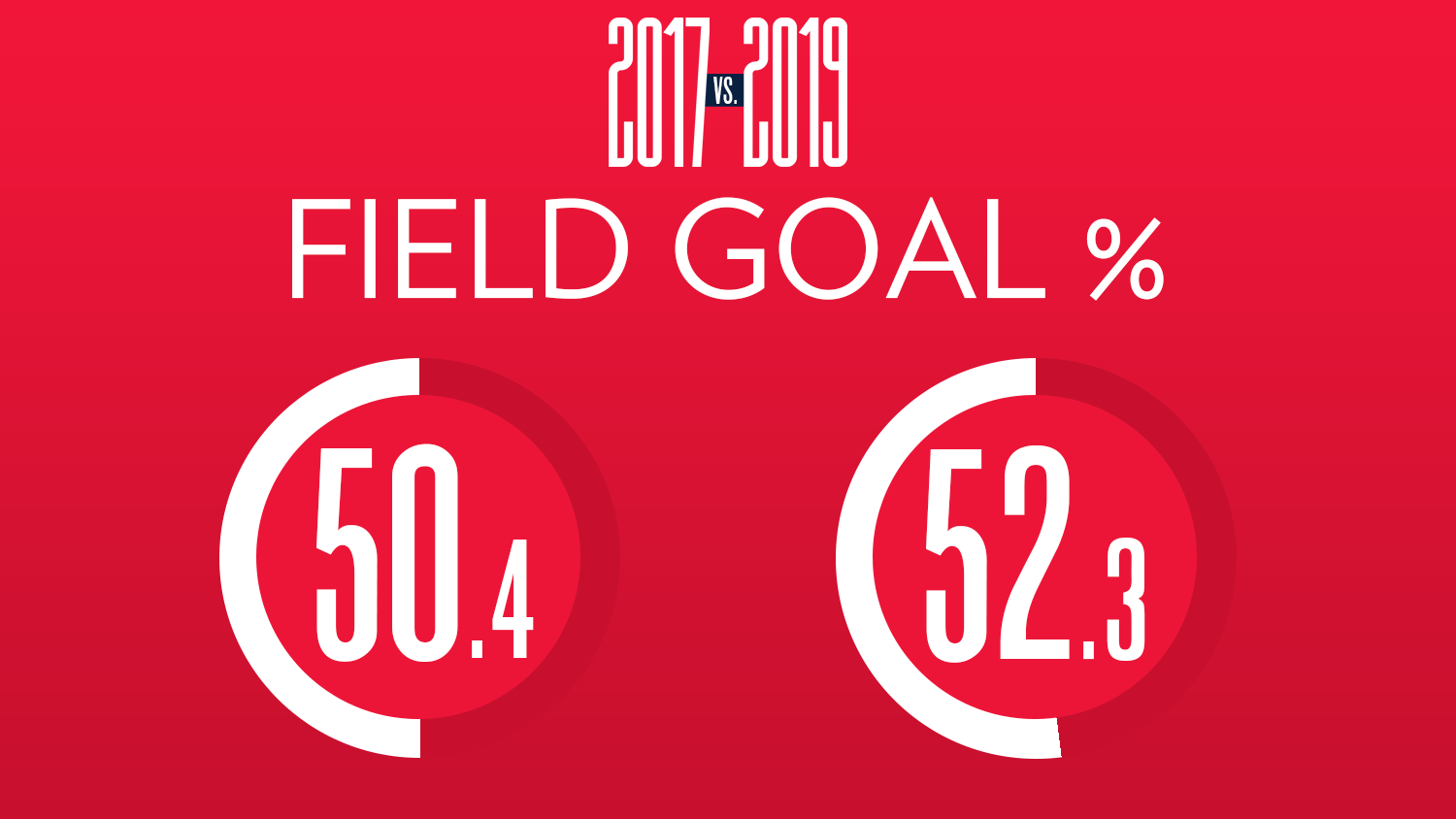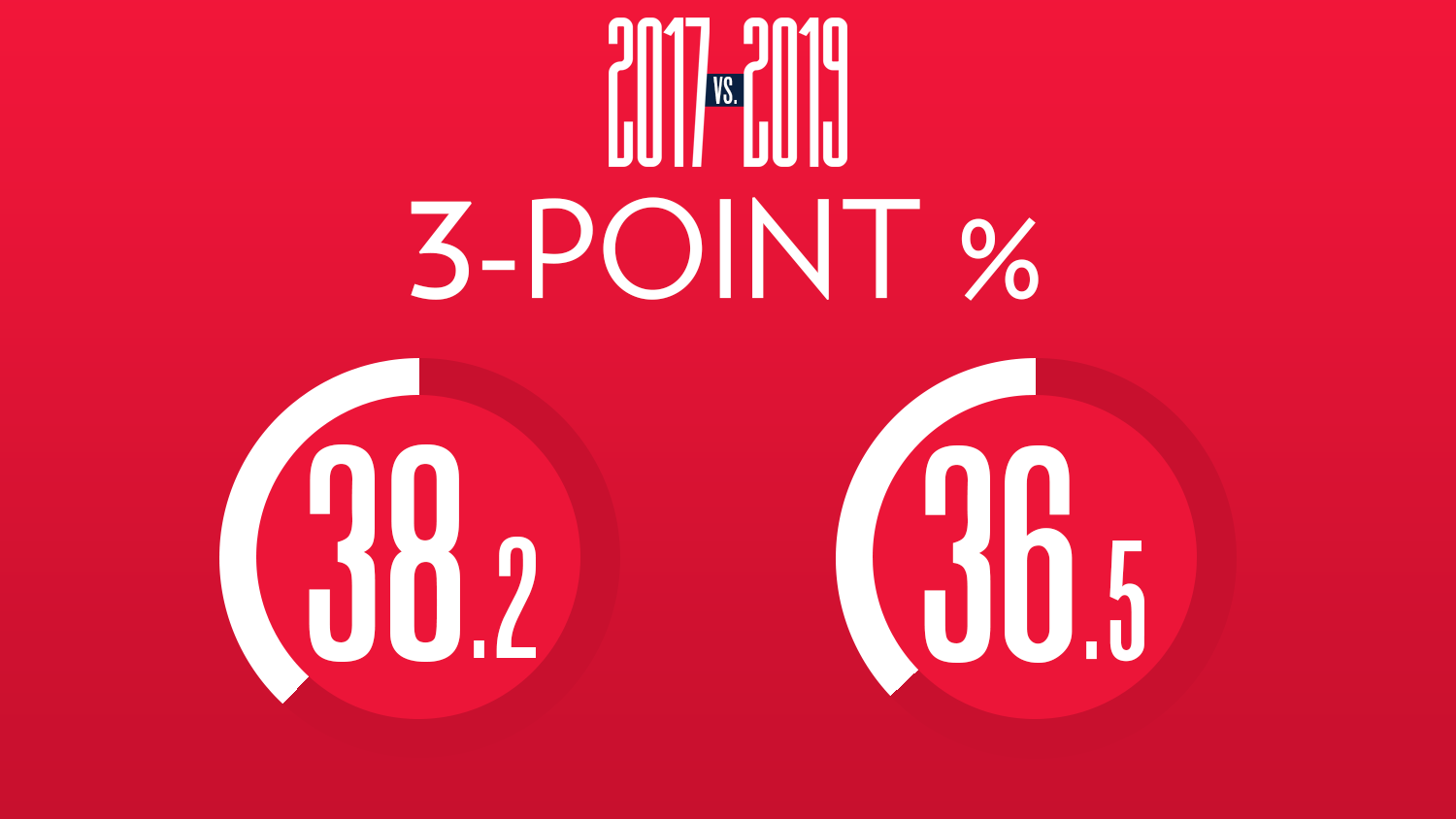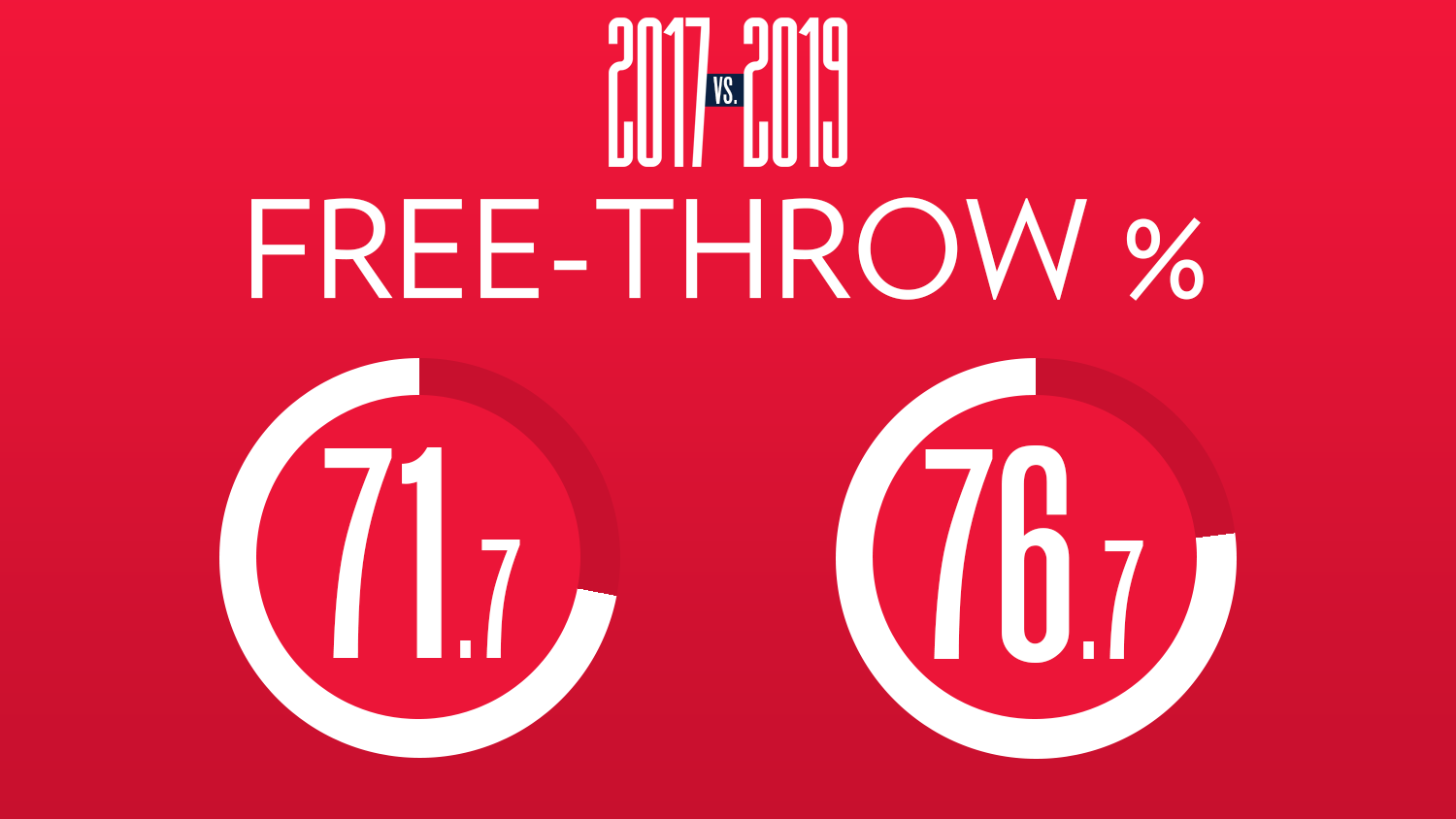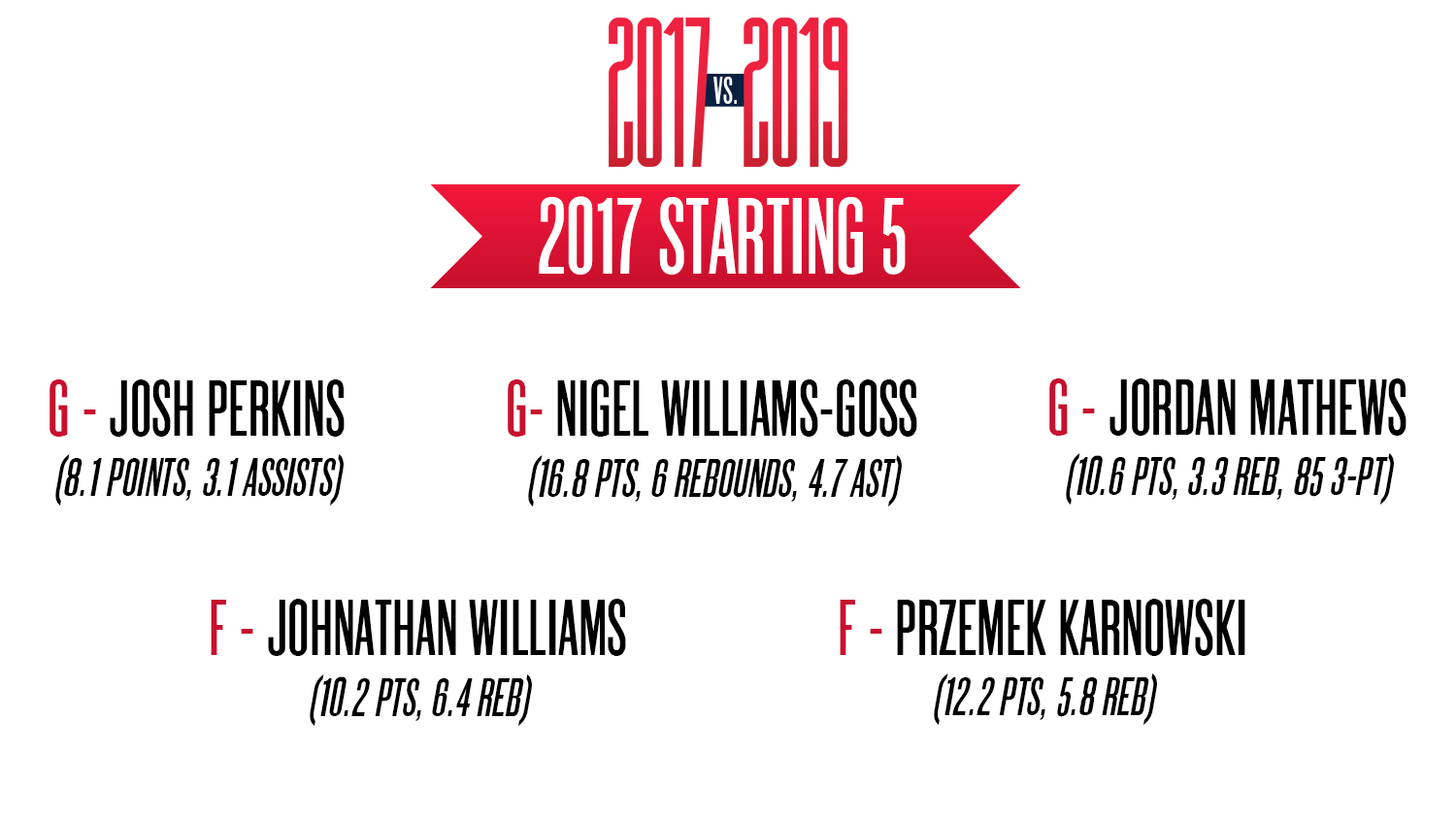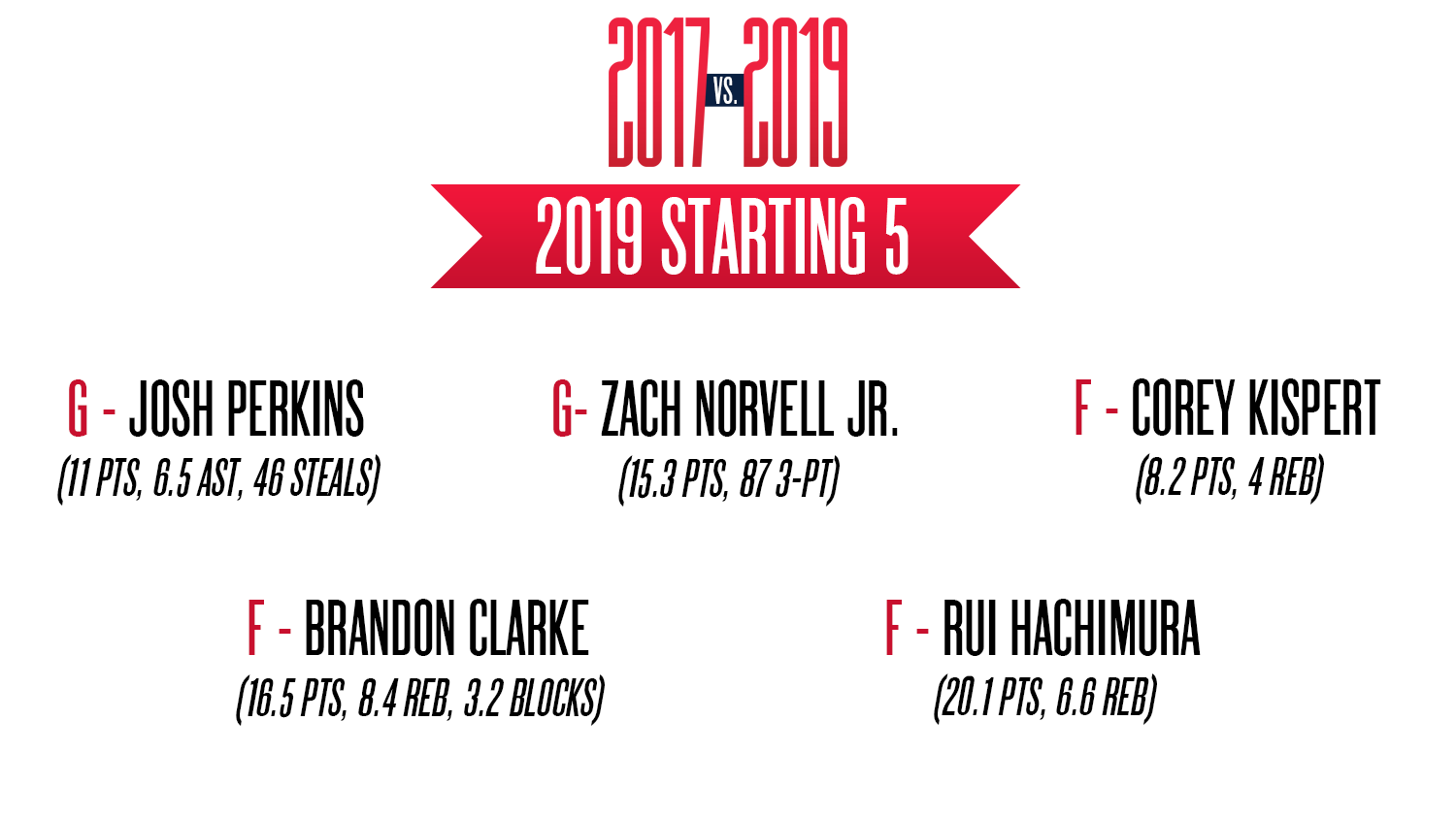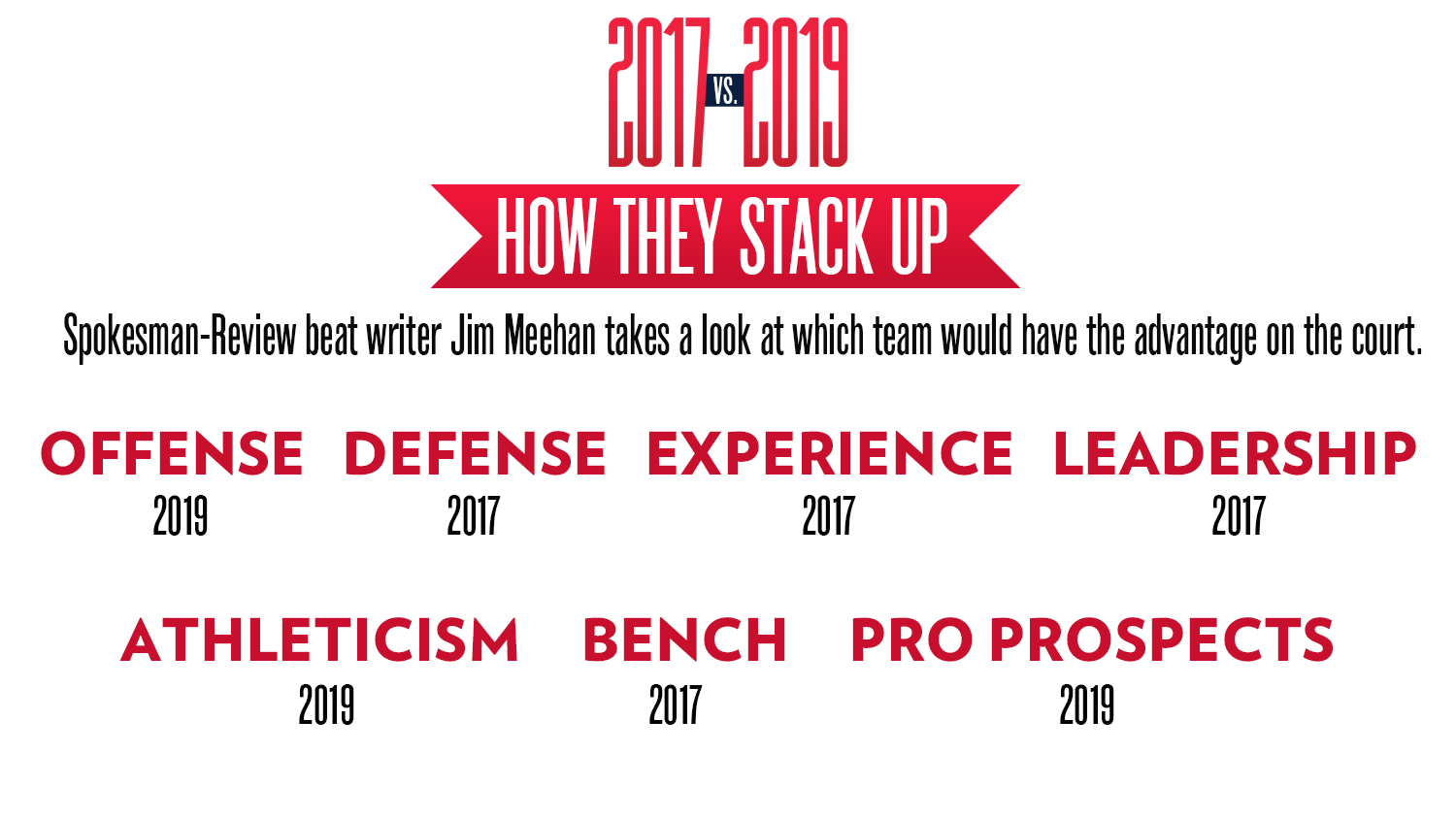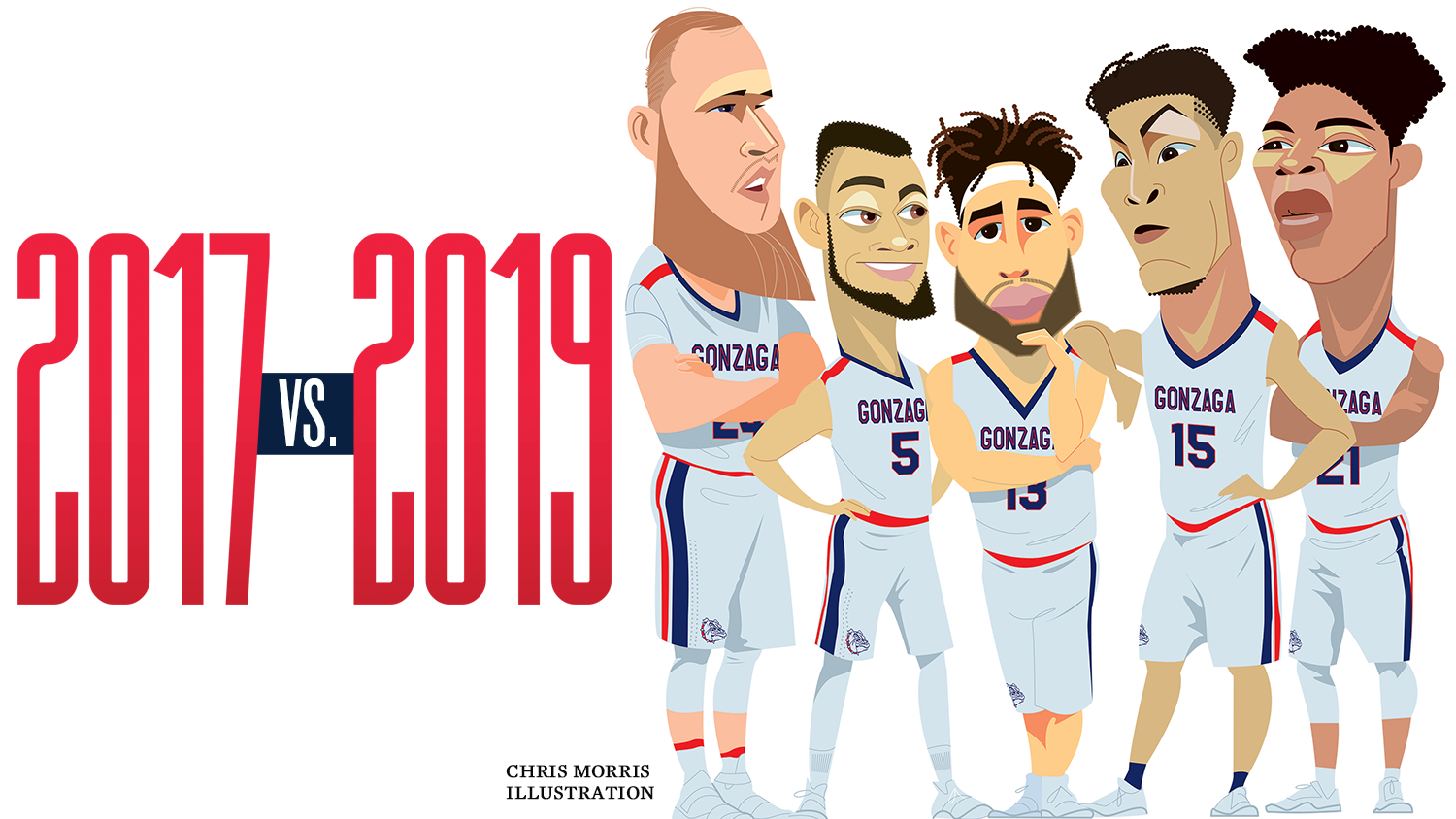 Local journalism is essential.
Give directly to The Spokesman-Review's Northwest Passages community forums series -- which helps to offset the costs of several reporter and editor positions at the newspaper -- by using the easy options below. Gifts processed in this system are not tax deductible, but are predominately used to help meet the local financial requirements needed to receive national matching-grant funds.
Follow along with the Zags
Subscribe to our Gonzaga Basketball newsletter to stay up with the latest news.
---