March Madness doubles as vasectomy season, Spokane urologist says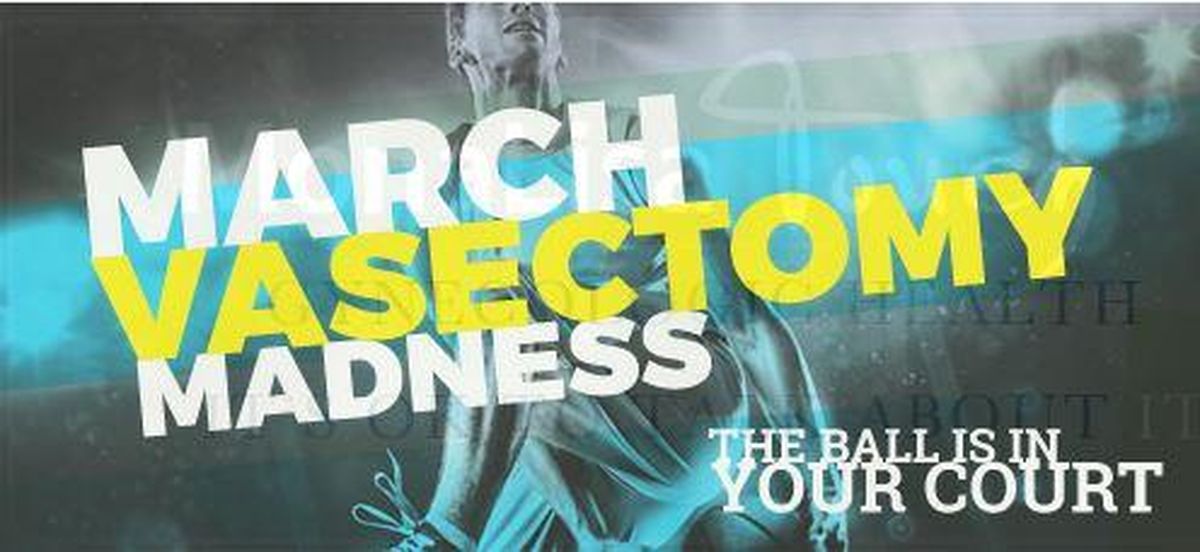 Spokane urologists say it is no myth that clients strategically schedule vasectomies so they can recuperate during March Madness.
Dr. Rob Golden, who has had a private practice for 36 years, said there has always been an upward trend of vasectomies during the popular NCAA Tournament. The busiest years, he said, coincide with promising Gonzaga University seasons.
"Maybe there's, like, as many as 10 to 12 who have their vasectomies at the beginning of the tournament, so that they can have some recovery time sitting around watching TV and putting ice packs on their surgery site," he said.
Many years ago, Golden ran a discount during March Madness to plant the seed that this could be a good option, and North Idaho Urology has run a promotion for the past six years. This year's slogan is "The ball is in your court," and administrator Michelle Froehlich said last year's was "Take an epic three-point shot."
"We have a lot of fun with this promotion," Froelich said. "… People like it, obviously it gets pretty far-fetched out on Facebook with the comments."
The company's most recent post – reminding potential clients that the promotion runs the entirety of March – had nearly 50 colorful responses.
"This marketing team deserves a raise!" Matt Brazee commented on a Facebook post.
This year, the promotion features a $100 discount on the procedure and a sack containing two basketballs. The practice usually sees a 30 percent increase during the tournament.
But it's not just a trend by the numbers, Golden said. Customers are frank about their intentions, sometimes hedging their bets around how long they think their team will compete, elevating bracketing to a whole new level. He said he finds this "hilarious."
"If a tournament gets more interesting for them as the three weeks go by, then they seem to come in more," Golden said. "… Certainly, when they make it to the Sweet 16, there tend to be more people that will call and want it right away because they know they're going to be glued to the tube for a while."
He said the tournament also increases the frequency of appointments Monday through Thursday. Typically, clients schedule the procedure for Friday to allow the weekend to convalesce. He had six scheduled this week alone.
Some businesses have tried to monetize this tradition. Buffalo Wild Wings ran an advertisement promoting "jewel stools" at two of their locations, specially crafted to be a comfortable experience for post-op recovery.
"If you snip your vas deferens just so you could binge-watch the tourney, we made a stool for you," the restaurant said in its commercial.
The stool's features include a cooling coil on a 20-minute timer meant to ice the surgery site. The seat also features a cooled drink holder and a "beer me" button that will alert your server that you need another drink.
Spokane men would have to travel far to try out this throne: The offerings are in New York and Los Angeles.
Other peak procedure periods include Thanksgiving and spring break, but nothing comes close to March Madness, according to Golden.
---