Sports
Grip on Sports: There's more than one way to keep up with big sporting events
Fri., May 17, 2019, 7:41 a.m. A GRIP ON SPORTS • Doing a bit of driving today, which means the radio in the car will be on. You know what will be quietly entertaining us through Sprague and Moses Lake and Ellensburg? Golf. Yep, on the radio.
••••••••••
• The summer of 1985 was a simpler time. Sure, everybody wanted to rule the world, but that was just a song from Tears for Fears. And no one really believed Rambo could run around Vietnam trying to free some forgotten POWs without causing an international incident.
Here in Spokane, a big project loomed over Father's Day. At least in my yard. It was time to put in a lawn. And not just a little lawn. Five thousand square feet of sod had been delivered, more than enough to cover the area out back I had cleared, flattened and prepared for the task.
Friends were invited over, drawn by the promise of free beer and hamburgers when we were done. The weather that early June day was just fine, but the turnout wasn't.
Only one buddy actually showed up. The two of us went to work. Our accompaniment: Golf on the radio.
Well, not really. Not in 1985. But I had a new toy, a Christmas gift the year before. It was a Sony radio that also received the over-the-air TV station's sound.
(For those of you too young to have experienced the glory of adjusting a TV antenna, CBS and NBC and ABC and the occasional independent station used to broadcast on the airwaves, somewhat akin to radio. They actually still do, though I don't know anyone who brings them in that way anymore.)
My TV-sound radio was a new-fangled way to keep up with your favorite television shows while on the run. OK, it was really dumb. But on this one Sunday, it worked out great.
As Steve and I rolled out square after square of sod in the June heat, the soothing voice of Jim McKay and the rest of the ABC broadcast crew wafted over the yard.
Listening to TV coverage of a golf event is somewhat surreal. The announcers are describing something you are expected to be watching, so their verbiage is left to a minimum. Guys like Peter Alliss, with his British accent, or Dave Marr, with his homespun folksiness, didn't talk over the coverage. They let it happen and then commented on it.
This is what you might hear: "North has a 7-iron. (Long quiet moment followed by the sound of a club striking a ball.) (Short quiet moment followed by respectful clapping.) "OK, he's safely on. Over to Bob Rosburg on the 11th hole."
As the grass covered the yard like a carpet, Steve and I would make fun of the commentary, and of ourselves for listening. But it was the best thing going that day, though I'm sure for a while we listened to the Mariners lose, as they did 88 times that summer.
Nowadays, satellite radio actually broadcasts the PGA's tournaments, with much more play-by-play description than we used to get on TV. But it is still funny to hear someone trying to describe the flight of a 4-iron into a tight pin, all the while being respectful of folks around them. Whispers are often used, especially around the greens. And you've never lived until you hear someone with a British accent say "magnificent" quietly under their breath.
• By the way, Andy North won his second U.S. Open that Father's Day in 1985 at Oakland Hills, a final round made famous by the collapse of Chen Tze-chung. Chen's double chip on the fifth hole would haunt him the rest of his career.
•••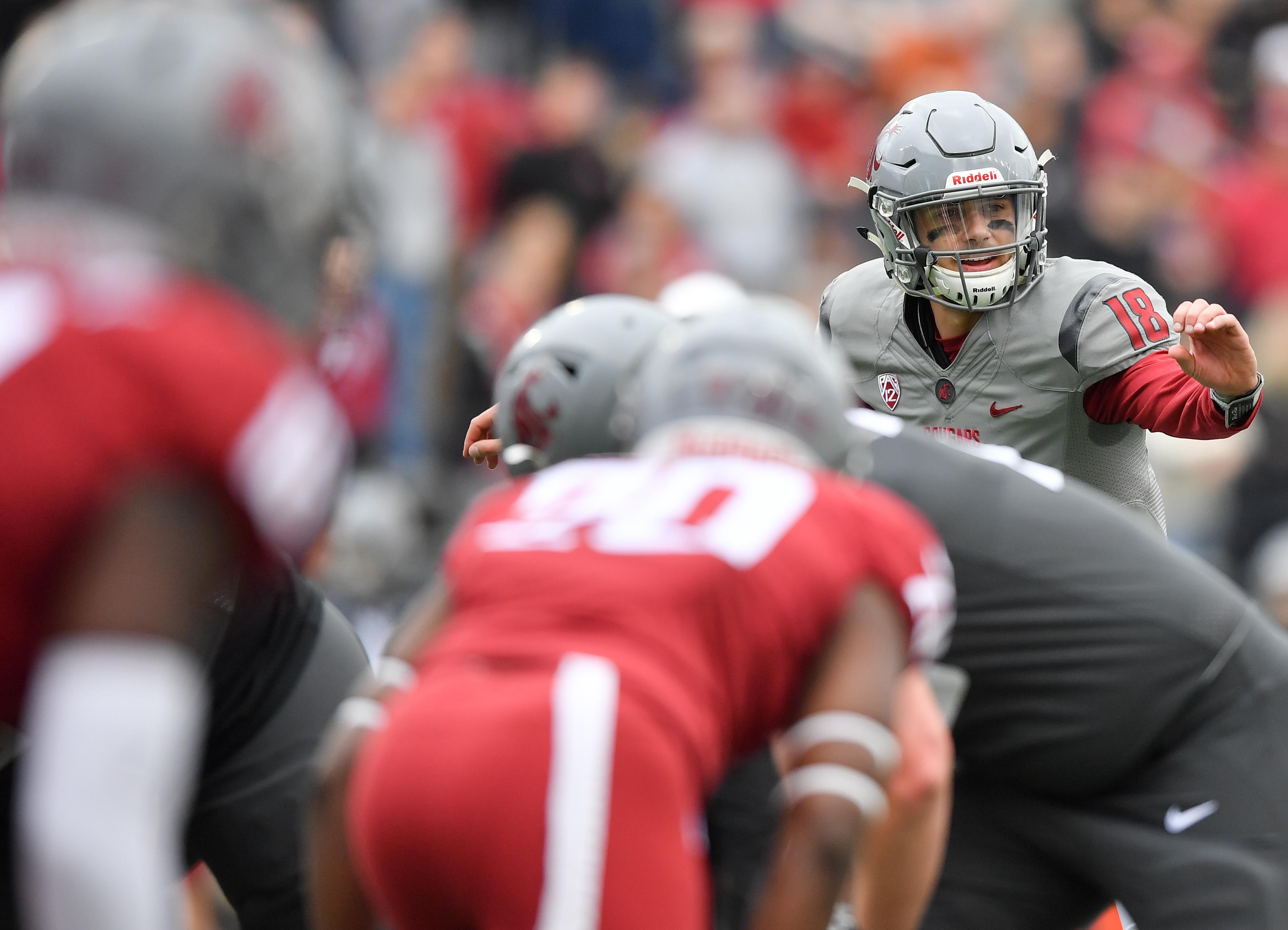 WSU: We know you can't get through May without a few football predictions for the fall. Theo Lawson has them for you. Five of them in fact. … Elsewhere in the Pac-12, Jon Wilner ranks the quarterback comfort for each school following spring practices. … A Washington football legend from the early 1960s died yesterday. … Arizona's new recruiting coordinator is busy. … In basketball news, a Colorado player fell victim to academic problems.
Gonzaga: The Bulldogs need to be perfect this weekend in baseball. And hope BYU loses at least one game. Ryan Collingwood previews the last weekend of the WCC regular season. … Around the WCC, BYU's new basketball coach Mark Pope realizes he has a tough task ahead.
NIC: Former baseball coach Jack Bloxom died Tuesday. Ryan has his obituary.
Preps: Despite the rainstorms that passed through the area yesterday afternoon, there was playoff action in a variety of sports. We have roundups of golf and baseball. But that's not all. Dave Nichols previews the GSL tennis districts and Idaho softball this weekend. … Luke Byrnes previews the small school softball coming up this weekend.
Mariners: Injuries have cost the M's 40 percent of their expected starting staff. And it showed last night in an 11-6 loss to the Twins. … Mallex Smith returned to the M's and Shed Long headed back to Tacoma. … Gene Warnick has his usual Out of Right Field summary.
•••
• When the U.S. Open came to Bethpage – site of this week's PGA – a dozen years ago, we used it as an excuse to visit New York. The trip was magnificent. But the week of golf was handicapped by rain and mud, with the tournament having to finish on Monday. Still, it was a wonderful vacation highlighted by some of the best meals of my life. … Here's another hint on where we will be playing golf Monday: You may see a moose or two on the course. Until later …
Subscribe to the sports newsletter
Get the day's top sports headlines and breaking news delivered to your inbox by subscribing here.
You have been successfully subscribed!
There was a problem subscribing you to the newsletter. Double check your email and try again, or email
webteam@spokesman.com
---