Sports
A Grip on Sports: Up-and-down Seahawks display both traits in one game, which has everyone wondering which one is the real deal
Mon., Oct. 28, 2019 A GRIP ON SPORTS • So here we are. Halfway through the NFL season, Seahawks' version, and what do we know about them? Not all that much. Is it the team that played the first half yesterday, or the one in the second? You decide.
•••••••
• That first half team? It is pretty good. Maybe even good enough to get its act together for a playoff run. The second half team? Yuck.
Sunday's game seemed to tell us little, not after the Hawks went from a 24-0 lead to a 27-20 win.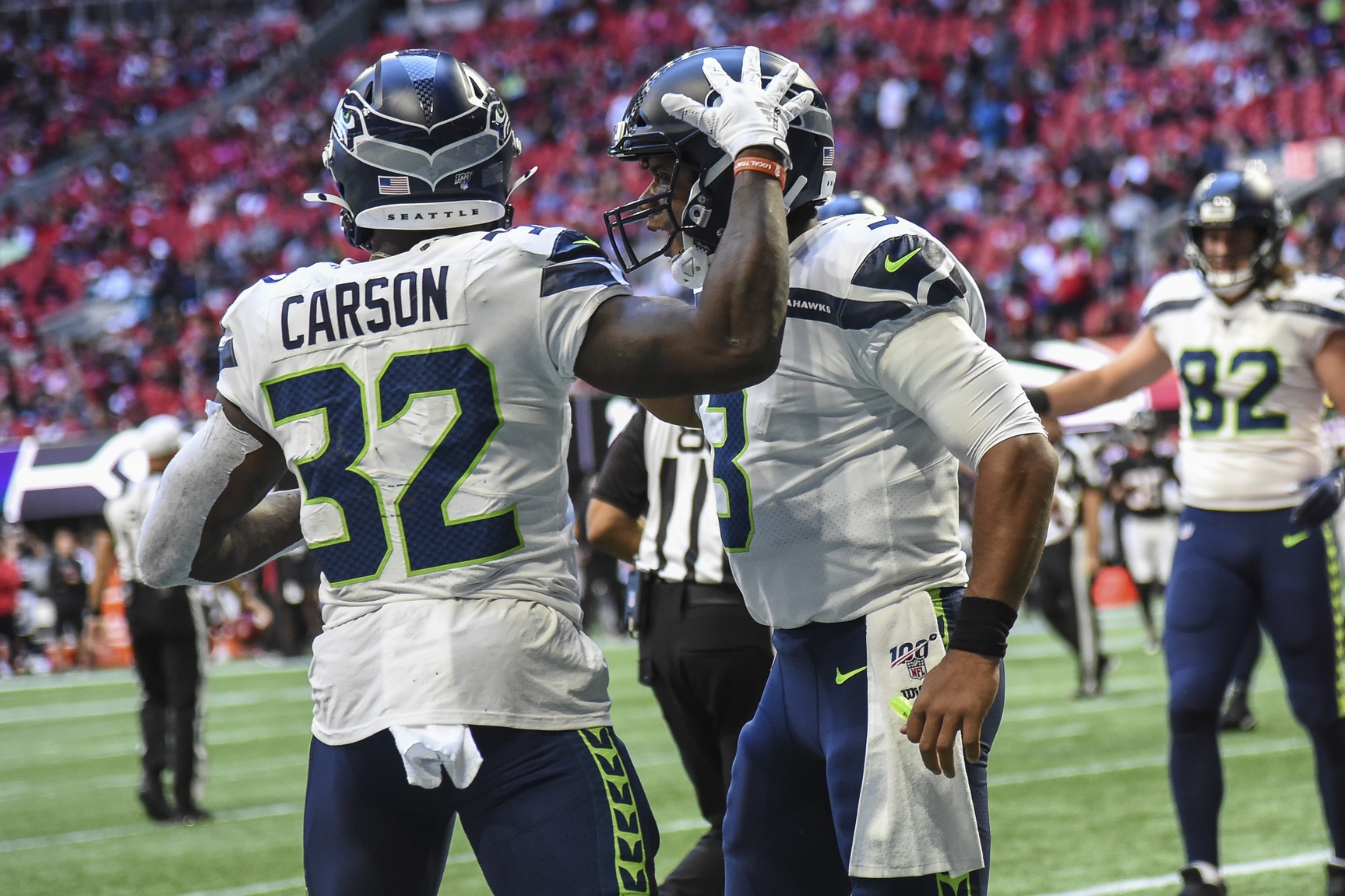 You know, there is a charitable explanation. Did Seattle take its foot off the gas at halftime so that Dan Quinn, Pete Carroll's former defensive coordinator, wouldn't get fired after the game? The Falcons' coach is going to be shown the door eventually – they are 1-7 – but another second-half comeback may have earned him a chance to stick around during Atlanta's bye week.
And yet, it's hard to imagine that generosity of spirit permeating the Hawks' locker room. The more logical explanation is always the simplest one. The second half was a combination of hubris, injury and the tendency of NFL teams to revert to the mean.
The Hawks were sure they were going to win. They did. They lost center Justin Britt, more than likely for the season, while a few others, notably left tackle Duane Brown, seemed to be held out for a while so as to not injury themselves more (that didn't last). And Atlanta has played better in the second half all season. That trend continued.
Still it was disheartening. As exciting as the defense played before halftime, the last 30 minutes once again saw the group struggle to put pressure on a quarterback and/or cover receivers consistently. (Actually, those two go hand-in-hand, so there's that.)
The offense, which featured a few big plays and a few Russell Wilson misses in the opening half, only featured a cranky run game in the second. "Hang on" seemed to be the phrase of the day. Or maybe it was "run clock." Either way, it only worked because of a controversial fumble.
If it weren't for the late Falcon turnover deep in Seattle territory, we may be wondering if Seattle was going to make the playoffs at all. Instead, we wonder which team will show up. That's a positive, I guess.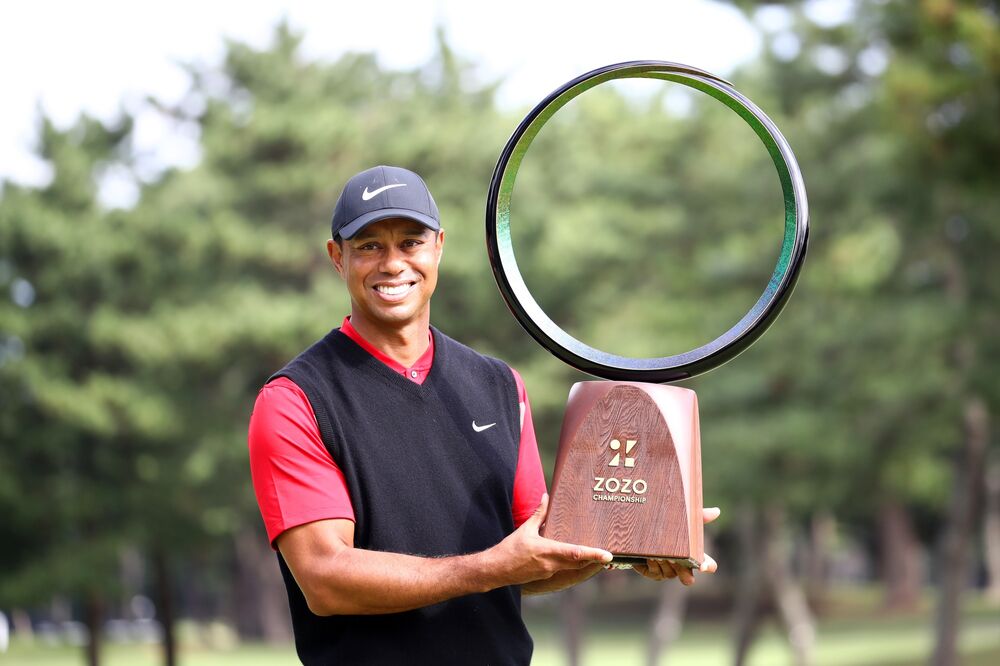 • Tiger Woods is a worldwide celebrity. So maybe it's appropriate he tied Sam Snead's record for most PGA Tour wins while playing in Japan. But everything else about the weekend seemed off.
Why the heck is the PGA's 2020 season underway right now? Didn't the organization move everything up so its playoffs wouldn't compete with the NFL for the nation's eyeballs? And then you start the next year right in the heart of the football season? That makes no sense at all.
Here you have one of the greatest players of all time tying a record that was set a half-century ago and it happens in nearly complete anonymity. Not only was the tournament held while the nation's eyes were on Tom Brady and J.J. Watt, it was played while most of the nation slept. Did someone from the Pac-12 go to work for the Tour?
Heck, even the NBA probably received better ratings than the Golf Channel's broadcast of Woods' big day. At least LeBron and friends were playing at a normal time.
Congratulations to Tiger. His comeback story is priceless. But to those faceless PGA folks who decided to turn what used to be known as the silly season into even more silliness, what they heck were you thinking?
• Before we move on, I would like to point out something that happened in the World Series yesterday. Thanks to modern technology, not only can we watch a game on TV, we can also hear the interaction between the participants. And one such interaction last night showed why there is a growing chorus to allow technology to determine balls and strikes.
Plate umpire Lance Barksdale called a pitch clearly in the strike zone a ball. Thanks to microphones close by, we were able to hear why. Actually, he told catcher Yan Gomes why. "You were taking off on me," Barksdale said.
If you've ever had any interaction with an umpire like this, you know what Barksdale meant. He knew the pitch was a strike but didn't call it that way because he felt Gomes, by starting too early to throw the ball around, was showing him up.
In other words, "I am the umpire, I decide what's a strike, not you."
Uh, no. The rule book decides what's a strike. You are just supposed to enforce it.
Don't think this is an isolated incident. If it happened in a World Series, with the nation's eyes (and ears) focused on every play, it's happened multiple times in regular season games, when few care. That type of action is deplorable.
Baseball is different than other sports. There are no fouls, per se. Everything an umpire decides is either a simple yes or no. There is no gray area, no interpretation. The ball either beat the runner to the bag or it didn't. It either landed in fair territory or foul. It was either in the strike zone or not.
The first two are ultimately decided by video these days – and they rarely impact the outcome. The latter isn't – and it always does.
The technology is available to change that with minimal effect on the time a game takes. (There are other consequences, discussed in this story, but it's time to learn to live with them.) This is a human element of a game that's time has passed. Baseball needs to change.
•••
WSU: When Washington State looks back on Saturday's two-point loss to Oregon, there is a lot for the Cougars to digest. Theo Lawson serves up a few of the main courses in this rewind. … The volleyball team won and the soccer team lost, both on the road. … Will Gardner Minshew keep his job? He's making the decision hard. … Elsewhere in the Pac-12, there were a lot of stars over the weekend, but no better games than the one in Eugene. … The conference now has two teams in the top 10, Oregon and Utah. … Arizona coach Kevin Sumlin made changes on the defensive side of the ball, firing his coordinator and an assistant with WSU ties. … Next up for the Wildcats? Oregon State. … Utah will have to play like a top-10 team against Washington if it wants to stay there. … Why is UCLA winning? The defense is playing better. … After the win over Colorado, USC is trying to figure out who is healthy. … Arizona State is in a funk. … In basketball news, this piece covers a little of everything.
Gonzaga: Former GU standout Zach Collins left the Blazers' game last night with a separated shoulder. Jim Meehan has more in this story.
EWU: Former Eastern standout Cooper Kupp had an incredibly productive day in London on Sunday.
Seahawks: Hand-wringing seems all the rage after the second-half lull yesterday. Why not? The Falcons sort of carved up Seattle. … Bobby Wagner is the Hawks' all-time leader in tackles. He's really good and has been for a while. … The grades are in. … Losing Britt will be a big deal. Unless a trade is made.
Sounders: Don't think about the next one. The match in Los Angeles is all that matters for Seattle if it wants to play for another title.
•••
• The cold weather that is coming? No, I'm not ready. Single-digits in October? No thanks. Hopefully, our pipes are. By the way, sorry for all the words this morning. A couple things really got me fired up over the weekend. Until later …
Subscribe to the sports newsletter
Get the day's top sports headlines and breaking news delivered to your inbox by subscribing here.
You have been successfully subscribed!
There was a problem subscribing you to the newsletter. Double check your email and try again, or email
webteam@spokesman.com
---