Incumbents McMorris Rodgers and Newhouse advance in Congressional races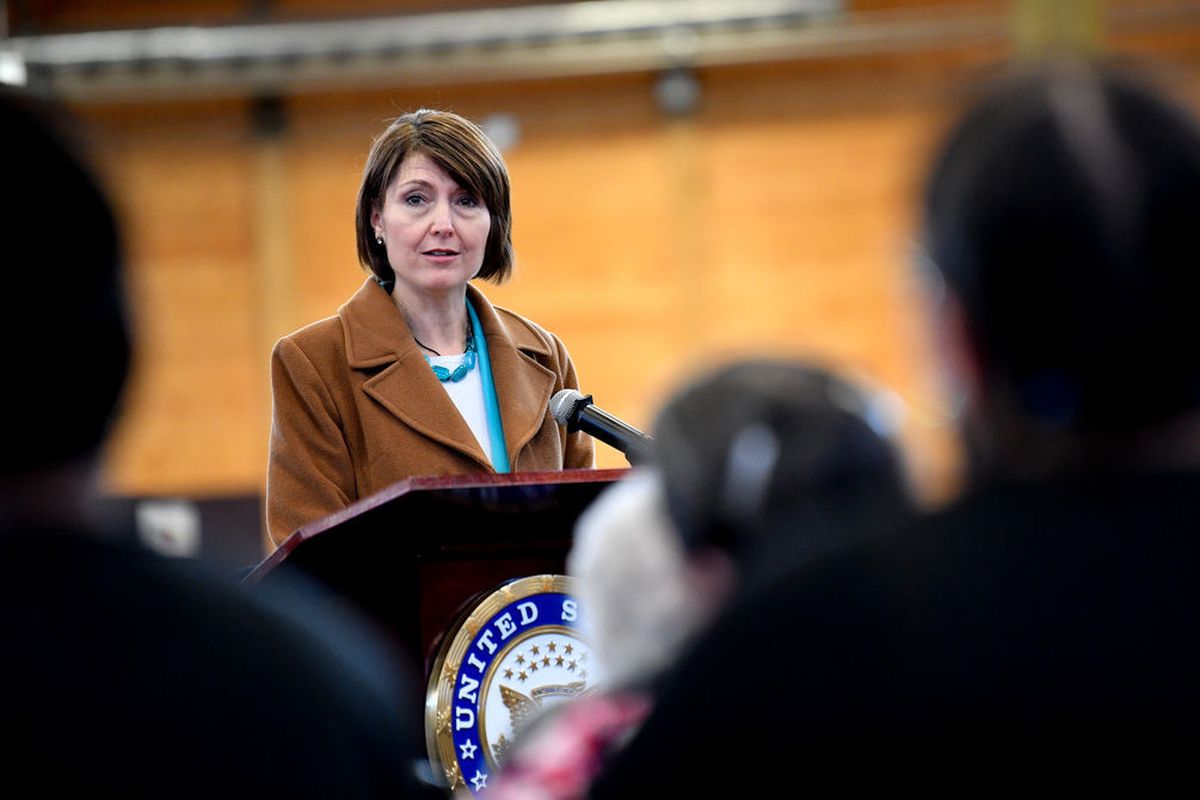 Rep. Cathy McMorris Rodgers will face Democrat Dave Wilson in November's election.
Rep. Dan Newhouse also emerged victorious in his Central Washington primary, headed to a matchup with Democrat Douglas E. McKinley.
McMorris Rodgers had earned a little more than a 50% majority share of the ballots cast, despite four other candidates in the contest. Wilson, who had twice run as an independent against McMorris Rodgers and failed to make it past the primary, secured about 24% of the primary vote, good enough for a 10-percentage-point lead on the third place contender.
"I'm humbled by the support tonight and the trust the people of Eastern Washington continue to place in me as their representative," McMorris Rodgers said.
Eastern Washington's Congressional race changed dramatically after ballots dropped in the middle of July. Chris Armitage, a Democrat who'd picked up progressive endorsements and launched a prolific social media campaign, abruptly announced his exit from the race on Twitter on July 17. Armitage still managed 14% of the tally.
That left Wilson, a former independent candidate for the seat in 2014 and 2016, as the lone Democrat still running. Stephen Major, a Spokane Valley GOP member, and third-party candidate Brendan O'Regan, both finished with fewer than 10% of the ballots cast.
"We've been in this race less than three months, so I'm happy with the results," Wilson said.
Wilson earned the support this weekend of former state Senate Majority Leader Lisa Brown, who finished 9 percentage points back of McMorris Rodgers in the 2018 November election. President Donald Trump tweeted his endorsement of the congresswoman Saturday.
McMorris Rodgers holds a commanding fundraising lead over Wilson, who filed for office on the final day of eligibility in May. The congresswoman has $1.4 million in campaign funds on hand, according to reports to the Federal Election Commission. Wilson's available funds total about $14,000.
Unable to gather with throngs of supporters as she normally would on election night, McMorris Rodgers held a virtual party that began as so many teleconferences in 2020 have: with a brief audio glitch.
Once unmuted, McMorris Rodgers thanked her supporters and stressed that the 2020 election will be "the most important election of our lifetime."
As results rolled in, McMorris Rodgers said "people are choosing hope over fear, and they're choosing to trust in the rule of law – not chaos and destruction in our streets," she said.
Expanding in an interview with The Spokesman-Review, McMorris Rodgers pointed to unrest in cities like Seattle and Portland. She said fear is driving decision-making, and that leaders should offer hope.
"Hope and confidence comes from the rule of law and the trust of law," which she said should be applied equally.
Wilson will look to make the race a referendum on Trump's tenure in office, and said voters have a "clear-cut choice."
"It's either America or this reckless president," Wilson said. "McMorris Rodgers has already made her choice."
Wilson accused McMorris Rodgers of standing by Trump as he mishandled the coronavirus pandemic, creating a crisis of "epic proportions."
"She continues to support a president who has failed this country at every turn," Wilson said.
McMorris Rodgers said she was proud to work with Trump on tax reform, and said the nation's economy was "booming" prior to the pandemic.
"My goal and my hope is to be able to work with President Trump to rebuild this economy, get people back to work and get our kids back to school," McMorris Rodgers said.
Both candidates expect to have to continue their campaigns remotely through Zoom conferences and phone calls as they approach the general election.
Newhouse, who was first elected in 2014 in a close campaign against fellow Republican Clint Didier, will face McKinley in the November election. The Central Washington district has not been represented by a Democrat since Jay Inslee's two-year tenure ending in 1994.
---