A need for speed: From Switchback Railway to Kingda Ka, roller coasters have reached new heights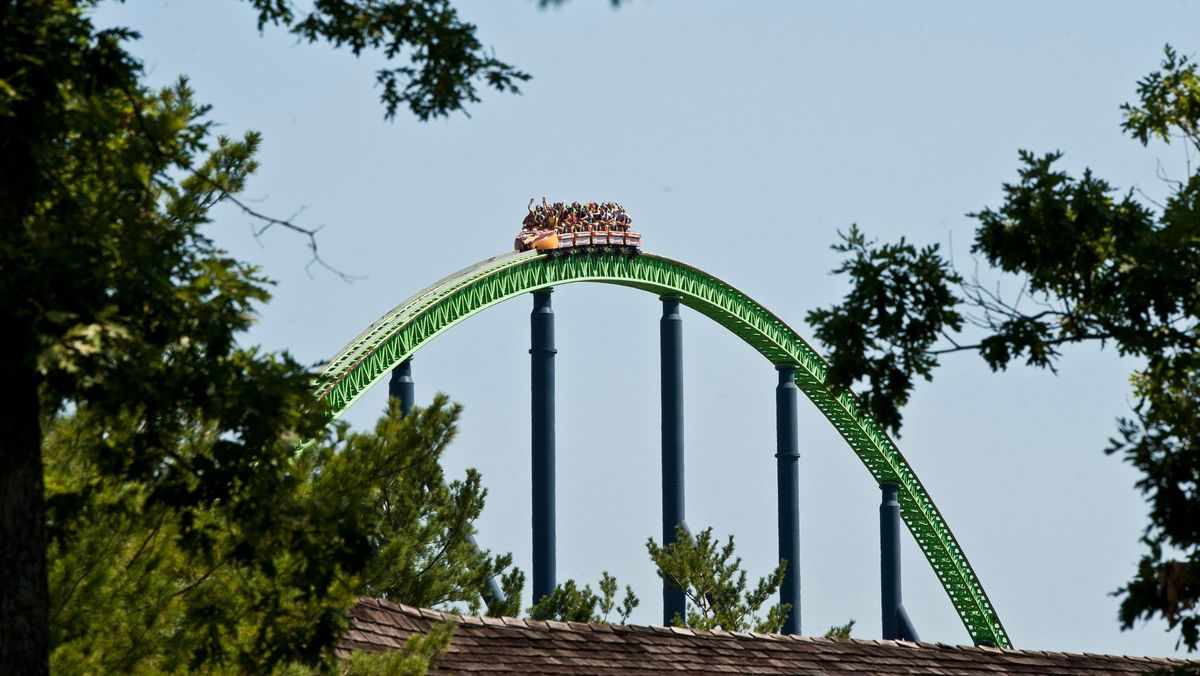 Since the stateside start of the Switchback Railway roller coaster at Coney Island in 1884, the evolution of the thrill-ride authority has quite literally been taken to new heights across its 100-plus-year history.
Despite its European origins, the adoption of roller coasters as a wholeheartedly American institution has produced many of the rides that routinely top international lists for speed, drops and sheer g-force, like the brooding Top Thrill Dragster at Cedar Point in Sandusky, Ohio, and the breakneck-paced Kingda Ka of Six Flags Great Adventure in Jackson, New Jersey.
But the modern thrills afforded by a century's worth of innovation for adrenaline junkies and common indulgers alike owe their existence to a lineage that's part exhilarating, part terrifying and entirely pioneering.
Modeled after a repurposed coal transport in Pennsylvania, which drew buzz for its thrilling steep slope down, LaMarcus Thompson streamlined the idea into an accessible and conventional take on what the prototypical roller coaster was to become with the Switchback Railway.
Costing a nickel and a trip up a flight of stairs, riders boarded at the top of a wooden tower and were pushed forward into a series of slopes that spanned 600 feet of track at 6 mph.
The immense popularity of the gravity-driven ride made up for its rudimentary blueprint, but more importantly, it pointed the way for more complex and increasingly daring designs to follow.
One of such developments was Phillip Hinkle's integration of a powered lift chain that pulled carts up steep inclines for the Gravity Pleasure coaster in 1885. With the afforded convenience and efficiency of the device, its characteristic rattle would become a staple of the roller-coaster experience just before a climactic drop for centuries to come.
As innovation in the roller-coaster field stagnated, the next major leap for roller-coaster design would have to wait until a commission from Walt Disney. Looking to emulate the gliding feel of a toboggan, Disney called on his Imagineers to create a smoother form of track without the restrictive angles and harshness of standard flat tracks.
The final product became the tubular steel tracks that would find their way beneath Disneyland's Matterhorn Bobsleds, redefining what tight turns and glossy maneuvers were possible for the roller-coaster industry.
Building on the clunky, inverted ambition of Coney Island's spiraling Flip Flap Railway from 1895, Knott's Berry Farm's Corkscrew brought the vision to life not once, but twice in the span of a single ride in 1975 as the first modern inverting roller coaster.
The groundbreaking attraction and its signature double helix now exist north of its original Buena Park, California, location right between the Tilt-A-Whirl and Roaring Creek Log Flume attractions at Silverwood Theme Park in Athol.
If the Beast was anything, it was a bigger, badder and more boisterous return to tradition than anything before had dared. At its 1979 debut, the ride, located at King's Island in Mason, Ohio, was touted as the world's tallest, longest and fastest wooden roller coaster.
With its four vertical drops, eight banked turns, top speed of 65 mph and "Guinness Book of World Records" title for longest roller coaster at 7,359 feet, its uncompromising presence made it the first roller coaster to win over the attention of national media. In committing to its sheer over-the-topness in a relentlessly old-school fashion, it paved the way for the commercialization of giant roller coasters as a whole.
A complete revision to the roller-coaster riding experience arrived in 1992, when Batman: The Ride opened at Six Flags Great America in Gurnee, Illinois, and guests enjoyed vertical loops, zero gravity rolls and corkscrews with their feet dangling out from the train for the whole ride. The ride's inverted orientation has since been copied and implemented in roughly 200 amusement parks since then.
When the Dreamworld amusement park in Queensland, Australia, unveiled the Tower of Tower in 1997, it was the first roller coaster to crack the century mark for speed. The 377-foot-tall steel shuttle roller coaster, not to be confused with the Disneyland drop ride of the same name, quickly disproved any land-speed limitations with its 100-mph pace and opened the door for the dizzying speeds that would become the selling points of rides to follow.
A culmination and extension of all the extremes that proceeded it, Six Flags Great Adventure's Kingda Ka marked a clean sweep for super-coaster superlatives: stretching 456 feet tall, delivering a 418-foot drop and owning the proud distinction of being the fastest roller coaster in America at 128 mph. The 2005 accelerator coaster has endured as a drawing attraction for its prestige as the definitive thrill ride and its sheer statistical power. (Formula Rossa at Ferrari World in Abu Dhabi, UAE, took over as fastest in 2010 with a speed of 149.1 mph.)
From Coney Island's comparatively pedestrian 1884 incarnation that topped out at 6 mph to the 128 mph monster Kingda Ka, the world may have moved fast, but the world of roller coasters has moved even faster.
---